It's December!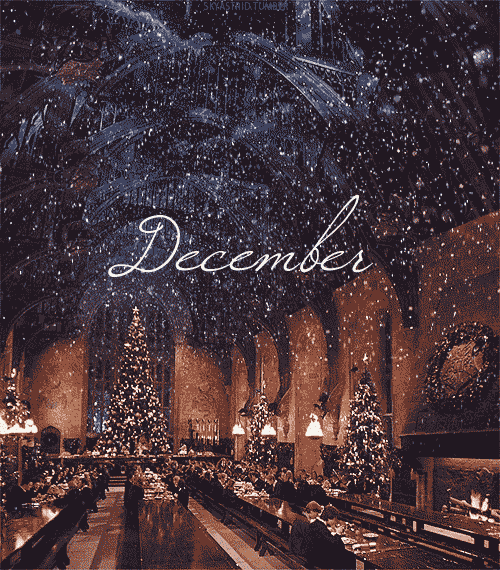 December is great because I love Christmas, my birthday is on the 17th and it is the perfect time for cozy readathons 💕
Here's what my December plans look like:
A Christmas party at the Zoo on the 5th 🐘
Finnish Independence day celebration on the 6th 🇫🇮
Christmas shopping with a friend on the 16th 🎅
A day off work for reading all day on my birthday the 17th 🎂
Travelling to Finland on the 19th ✈️
Christmas at my partner's parents; a warm cabin in the middle of snowy woods, winter stuff like snowmen (!), lots of great food (vegan everything!) and sauna ☃️
Relaxing at my mom's after Christmas – and hopefully reading a lot! 📚
New Years with my brother and dad 🎉
What do your plans include? Are you celebrating Christmas? How about Hannukkah or Kwanzaa or New Years?
In Christmas I also hope to take part in a bunch of readathons! I'm co-hosting Currentathon and it will run for the entire month, Tis The Season A'Thon happens from 2nd to 8th of December and it challenges me to read Christmassy reads ✨ I'll also take part in the December round of Magical Readathon although this round is all about surprising challenges within a story and so I can't set a TBR for that one 😀
To Be Read in December
I'll be doubling up on challenges across the readathons this month because my TBR is already way too ambitious! Look out for the following icons:
🎧 Audiobook
📱 E-book
📕 Print book
☃️ Currently reading
🎄 Not started yet
📖 Currentathon read
🎅 Tis' The Season A'Thon read
🤩 Can't wait!
🎁 ARC
🏰 Library book
I am Malala by Malala Yousafzai
Nonfiction, memoir, feminism
🎧 📖 ☃️
178 pages read out of 293
📖 Currentathon: Finish your current read
I can't believe that I have taken so long to read I Am Malala, I'm loving it!
Words of Radiance (Way of Kings #2) by Brandon Sanderson
Fantasy
📱 ☃️
303 pages read out of 1087
Although I love WoR so far, I don't think I have much hope in finishing this if I wan't to get anything else read haha
A Little Life by Hanya Yanagihara
Literary Fiction
📕 ☃️ 📖
160 pages read out of 939
📖 Currentathon: A book that will make you feel most accomplished going into 2020
📖 Currentathon: A book that was gifted to you
Although my Finnish edition of A Little Life is absolutely massive, it would be great for so many challenges!
Sister's Entrance by Emtithal Mahmoud
Poetry, politics
📱 ☃️ 🏰
10 pages read out of 128
I have been wanting to get more into poetry and I have been reading a tiny bit of this on my phone, not enough to share my thoughts yet though!
My True Love Gave To Me edited by Stephanie Perkins
Short stories, contemporary
📱 📖 🎅
112 pages read out of 321
📖 Currentathon: A book you started on someone's recommendation
📖 Currentathon: A book you put down last December
📖 Currentathon: A book set in winter or a book with a wintery cover
🎅 Tis the Season A'Thon: A book with snow on the cover
🎅 Tis the Season A'Thon: A book title related to music
I started this Christmassy short story collection on Caro's recommendation 😍 I was absolutely loving it last year but didn't manage to finish it by Christmas and I felt odd reading it at New Year haha. I'll finish it this time!
One Day in December by Josie Silver
Romance
📱 🎄 🎅 🤩
409 pages
🎅 Tis the Season A'Thon: A holiday themed book
I was recommended this by Eva @ Read While it Rains and I can't wait to pick it up! I heard that it has a time jump which is one of my favourite tropes!
Middlegame by Seanan McGuire
Fantasy
📱 🎄 🏰
528 pages
My hold for Middlegame is supposed to come in within the next 2 weeks! Although not very Christmassy, it will be perfect if I want to pick up something dark and spooky.
Swallowtail by Brenna Twohy
Poetry, mental health
📱 🎄 🎁 🎅
96 pages
🎅 Tis' The Season A'Thon: A book you received as a gift
More poetry for December! I was lucky enough to get an arc of Swallowtail and this will be perfect to catch up on my Goodreads reading goal. And yes, in my books getting an arc is equal to receiving a gift haha
The Life-changing Manga of Tidying Up by Marie Kondo
Manga, nonfiction
📱 🎄 🎁
192 pages
Another short read for boosting my reading challenge! I have never read the original Marie Kondo book so I'm hoping to pick up some cleaning magic from this manga.
Daughter from the Dark by Marina & Sergey Dyachenko
Fantasy
📱 🎄 🎁 🤩
304 pages
I'm so fricking excited for this! I was lucky enough to get the arc and even though I probably should wait until January, I just might binge it this month!
Illuminae by Amie Kaufman and Jay Kristoff
Scifi
🎧 📕 🎄 📖
602 pages
📖 Currentathon: Finish a reread
I'd really love to immerse read Illuminae by listening to the audiobook while reading it physically! I'm not sure if this will actually happen this month as immerse reading is pretty time consuming but I'd love to do that, previously I have only read Illuminae physically.
To the Lighthouse by Virginia Woolf
Classic
📱 ☃️ 📖
127 pages read out of 209
📖 Currentathon: A book you put down this year
To the Lighthouse is back on my TBR for the 7th time in a row 🙈 I started it in May and I would really like to finish it already. But no promises, I'm struggling!
A River of Royal Blood by Amanda Joy
Fantasy
📕 🎄 🤩
368 pages
My TBR is already out of control but I have to add this one in, I'm just incredibly excited for it! I'm tempted to bring it with me to Finland.
Okay my TBR is way too ambitious and I'll never get to all of these, but I love to have a bunch of options! I just want to have a great, chill December with a bunch of reading and celebrations!
What is on your December TBR? Do you think you'll be reading more or less during December than other months?
Have you read anything that is on my TBR pile? Or are any of these also on your radar? I would love to know!
Wishing you a great reading month for December ❤️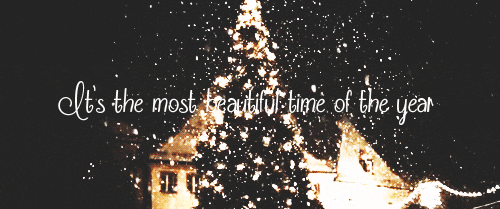 Thank you so much for reading!