September was a crazy month for me! I started a PhD in informatics and I have been very confused and overwhelmed for my first month there. Everyone is lovely and I can't wait to get properly started, but I have to admit that going from psychology to informatics was a big jump!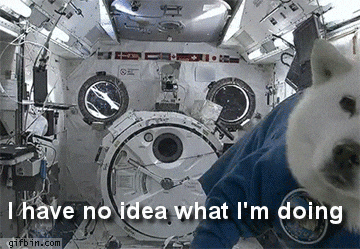 Even though I was busy with university, I still managed to read some books. YAY! I feel like finishing even one should be considered a victory. But I managed to get through *three*! I'm hoping to start reading my usual 5-9 books a month again once I've gotten used to what I'm doing, but I'm good with 3 for now (really I need to start reading to wind down, lately I have just been staring at ASMR videos to get my mind off work).
First let's go over some stats and then let's dive into the books I have finished.
This month I had less stats (cause I only read 3 books hah) so I could fit it all into an infograph!
I read two classics this month which is a bit of a suprise. Although I like classics, I'm exceptionally bad at finishing them. But this month Currentathon kicked my butt up to gear!
I read 1 print book and two e-books. One of the books I read was an arc. I gave one of the books 4 stars, one 3.5 stars and one of the books received 2 stars (more on that below!).
The books were pretty short with an average page count of 287. The age-categories included adult, YA and middle-grade.
I DNFed three books this month which is an unusually large amount for me. I just felt like I didn't have as much time to read and I couldn't be bothered to push myself through something I wasn't enjoying. I got about half-way through all of the books I DNFed (=did not finish).
I also started quite a few books that I haven't finished yet. I'll do that in October! I'm especially close to finishing Skyward.
The Remains of the Day by Kazuo Ishiguro
Classic
I really enjoyed this classic novel from Kazuo Ishiguro. It is about an ageing butler who reflects back on his life and is relatively overwhelmed about all the changes that the time has brought about. Although it might not sound riveting, the writing was spectacular and I was very immersed while reading this. The butler reminds me so much of Downton Abbey's Mr Carson that I couldn't help but think that this could be his diary!
The Secret Garden by Francis Hodgson Burnett
Classic
I really liked the beginning of the book in which we focus on the main character, Mary, and how she struggles to come to terms with her new life. But somewhere in the middle, the focus oddly switches to a side character who I didn't like as much. This really took me out of the story and I felt like it turned into a book which is meant to teach stuff to children rather than an engaging story.
The Deathless Girls by Kiran Millwood Hargrave
Fantasy
This dark and eerie fantasy follows twin sisters Kizzy and Liz whose life is torn apart one evening. The book was twisted and atmospheric but I found it oddly constructed. It almost felt like the middlepart was missing a portion of the book.
That's my September wrap-up! Have you read any of the books that I read, DNFed or put down in September? How did you find them?
Also, how was September for you? I would love to know!
I'm hoping that October will make a more chilled reading month than September. Keep your eyes peeled for my October TBR that'll be up this Sunday!
Thank you so much for reading!