It is most certainly not the weekend on this dark Monday evening, but I'm just a tinyyy bit late from my posting schedule. So how about we jump into the mindset of a Saturday 4pm for awhile? I wouldn't mind that actually 😁
Today is a very exciting day because I get to show you my new blog header! A couple days ago I happened to win Kat @ Novels and Waffles' blog header competition on twitter. Kat is not only a great blogger with some really cool posts, she is also an amazingly talented graphic designer! I couldn't have won a better competition!
My new header should be live now, and it is absolutely gorgeous! Kat did such a great job. Isn't it amazing!!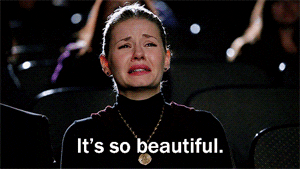 On to the weekend aesthetic!
The weekend aesthetic is inspired by the lovely Jordan @ the Heart of a Book Blogger who does these features every week
This week I decided to feature A Thousand Splendid Suns by Khaled Hosseini that I finished this morning. It was an emotional book, but sadly not quite as emotional as I was expecting 🤔 Or maybe I have morphed into a feeling-less rock.
Read More »