I'm a huge lover of readathons and when I happened to catch a glimpse of Charvi @ Not Just Fiction's November TBR for Mythothon, I was sold. And this readathon has a bingo board. Who doesn't love bingo boards?
Mythothon is hosted and organised by Foxes and Fairytales and it is a month-long readathon inspired by Greek mythology! Mythothon runs for the duration of November and you can sign up here for prizes (!!)
Although the readathon is Greek mythology -themed, the books read for the prompts don't have to be about mythology.
Rules:
If it can be added on Goodreads, it counts — novellas, graphic novels, audiobooks etc. are all fair game.
Each book only counts for one square — so choose wisely.
My goal is to get at least one bingo! Below is my tentative TBR. I have listed multiple books for some prompts because I'm awfully bad at making decisions. So I'll just leave the decisions for later.
The Prompts + My TBR
Zeus. King of the Gods. God of the Sky: Read a book at least 400 pages long.
Hera. Queen of the Gods. Goddess of Marriage, Mothers and Families. Read a book about royalty.
Hebe. Goddess of Eternal Youth. Read a Middle Grade or Young Adult book.
Poseidon. God of the Sea. Read a book which features the sea – mermaids, pirates, surfers etc.
Hermes. God of Travellers and Thieves. Read a book set in a country not your own.
If I remember correctly, When I Hit You by Meena Kandasamy is set in India.
Aphrodite. Goddess of Love and Beauty. Read a book with a beautiful cover.
The Hydra. Multiheaded Serpent. Read a book with more than one POV.
Iris. Goddess of the Rainbow. Read a book with your favourite colour on the cover or in the title.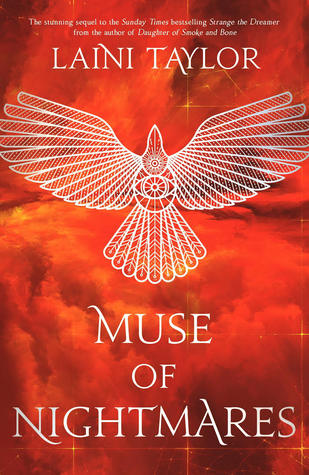 I'm dying to read Muse of Nightmares! I'll make it fit any prompt, I'll do anything!
Ancient Greece. Read a book set in the past.
Hestia. Goddess of the Hearth. Read the first book in a series.
Dionysus. God of Wine. Celebrate this year by reading a 2018 release.
I was really lucky to get an ARC of Outrun the Wind by Elizabeth Tammi, I'm really excited to read it!
Achilles and Patroclus. Read a book with an LGBT+ protagonist.
The Song of Achilles has been hanging around in my TBRs for like 5 months now. Now is clearly the perfect time to read it as it's Mythothon time!
Homer. Read a retelling (of a myth, fairy tale, classic novel etc.)
I still don't have a copy of Spinning Silver by Naomi Novik but I will need to uncover one from somewhere. Uprooted by the same author is one of my favourite books! Spinning Silver is a retelling of Rumpelstiltskin.
Hephaestus. God of Fire and Smiths. Read a book with a disabled character.
I have to admit that I'm not entirely sure if either of these include disabled characters, I know very little about the synopses and I might just have the wrong idea.
Ares. God of War. Read a book with a compelling antagonist or a written from the villain's POV.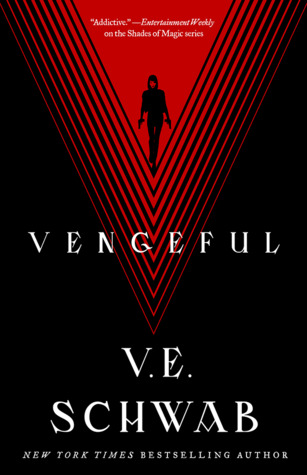 Echidna. Mother of Monsters. Read a book about monsters – dragons, zombies, serial killers etc.
Herakles. Read a popular book (define 'popular' as you wish).
Gaia. Primordial Earth Goddess. Read a book which was published at least 5 years ago.
She's not There by Jennifer Finney Boylan is a memoir of changing genders. The cover is not the best but I have heart amazing things about the contents! It's November's LGBT+ bookclub pick.
Artemis. Goddess of the Moon and the Hunt. Read a book with an animal on the cover or in the title.
Athena. Goddess of Wisdom, Strategy and Crafts. Read a book that's not the first in the series.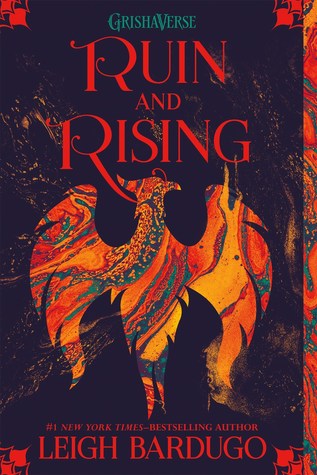 EEeerh, Ruin and Rising has been at the top of my TBR for the longest time. I don't even have a reason for procrastinating reading it!
Persephone. Goddess of the Underworld and Springtime. Read a book which is less than 200 pages.
Apollo. God of Prophesy, Plague and Poetry. Read a collection of poetry or short stories.
I'm definitely finishing Not That Bad by Roxane Gay during November but I also wanted to list Lips Touch by Laini Taylor. I don't know which prompt it would fit so here it is.
Hades. God of the Underworld and Riches. Read a book which you got for free (library, from a friend, ARC, Kindle offer etc.)
18 Miles by Christopher Dewdney is really different from all the other options in this TBR. It is a nonfiction about the atmosphere! Call me a nerd but I'm excited.
Demeter. Goddess of Agriculture. Read a book with a nature word in the title – e.g. leaf, wind, flower etc.
Watersnakes is a recent ARC I was lucky enough to get approved for! It is a graphic novel about an army of ghosts. Sign me up.
I hope to read at least 5 books in November, and hopefully I manage to pick them so that I get a bingo! The above books are very high on my TBR but I'm certain that I'll end up switching them up to cover different prompts.
Are you taking part in the Mythothon? Do you like readathons? Did you see any books that you're planning to read or something that I should make sure to get to? I would love to know!
Thank you so much for reading!
– Pauliina