Well, hello November!
(Switches from my Halloween costume to my ugly Christmas sweater)
It's already the 6th of November, but I still haven't had a chance to post my October wrap-up!
In October, my goal was to simply get through some review copies and current reads. I expected to read 5 books or so, but October turned out to be an excellent reading month and I managed to finish as many as 9 books!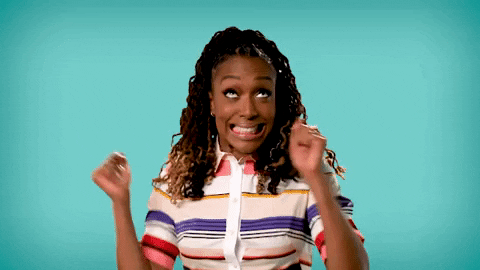 First, let's go over some stats and then we can jump in my mini-reviews! I loooove stats so I couldn't resist.
October Stats
Here are the different genres I read in October! As a fantasy-aholic, I'm happy as long as there is a lil bit of something in addition to fantasy haha.
I'm so happy with this one! Basically it shows that I managed to finish 4 books that I have been wanting to read for awhile. Lately I have read way too many new books and I feel bad for my existing copies 😅
HmmmMMMmm, I have found my secret of managing to read 9 books: most of them were pretty short 😂
Although I value all age-genres equally aka an adult book is no more valuable than a young adult or a middle-grade book, I still like to try and diversify my reading. I can easily fall into a YA fantasy binge and so it's good to see that I'm reading a good proportion of adult books as well. Sadly no middle-grade this month!
Last graph! This month I rated books in average 3.44 stars, which is a bit on the meh-side 😬 But no 1-star books!
What I read with Mini-reviews
This time I decided to go from the lows to the highs!
1984 by George Orwell
Classic, dystopian
I have a very unpopular opinion of 1984. Everyone seems to love it but I had so many problems. I'm planning to make a full review on it very soon but briefly put, I didn't enjoy it. I'm not criticizing the ideology or how brilliant Orwell is. But I think 1984 shouldn't be a book, it should be an essay. I'll review it properly soon and I hope we can discuss it for a bit!
Rubyfruit Jungle by Rita-Mae Brown
LGBT+ classic
I read Rubyfruit Jungle for an LGBT+ bookclub I'm part of and I had very mixed feelings on it. It is a contemporary fiction about Molly Bolt who grows up in 1950s America as a lesbian. She is a very strong willed character who is ready to fight for happiness despite of her verbally abusive adoptive mother and the lack of acceptance she receives not only for her sexuality but for who she wants to be as a person. It is an impactful read considering that it was published in the 1970s but it does have a very very troubling scene in which Molly basically rapes a woman. You can read my full review in Goodreads.
The Confectioner's Guild by Claire Luana
YA fantasy
The Confectioner's Guild is a delightful and delicious murder mystery with magical elements. Wren works in a little confectioner's shop and she is very skilled, but she would never have guessed that her baking really includes magic. And she doesn't get to process that information for very long before the head of the prestigious confectioner's guild falls down dead, poisoned by her cupcake.
I have a full review here. I really enjoyed reading the Confectioner's Guild, it's a nice light-read!
Over the Garden Wall: Tome of the Unknown by Pat McHale and Jim Campbell
Graphic novel
Once I finished reading Over the Garden Wall, I literally sat up on the couch and said 'What did I just read' out loud. And no one else was home. It is such an odd graphic novel, but the oddness has some intrigue to it. I have heard that Over the Garden Wall is also a mini-series and I need to watch it. Although I bet it's odd 😂
The Purist by M. Crane Hana
Sci-fi, space opera
The Purist is about Eridan and Sfassa, wrathful gods, sleeping goddesses, gleaming green eyes in the dark, and ah, so many dangerous secrets.
Overall, it was a good read. The world is vast and complex with loads of different species and deliciously tangled up histories. But it was also a really difficult read. The Purist was not an easily accessible book. I found it difficult to imagine what the characters looked like or what was going on. I couldn't keep the characters or their relations straight, and overall I felt like I had to force a lot of mental effort everytime I read it.
But the difficulty had a bright side to it, after putting in the effort, I became extremely immersed in the story. I would love for this book to have a sequel so that I could return to its world.
Opal by Maggie Stiefvater
YA fantasy, short-story
I read the entire Raven Cycle last spring. I wasn't the biggest fan of the series, but I love Adam and Blue so much that I bought Opal on the spot when it was published earlier this year. I didn't get to it before now, but I ended up enjoying it so much more than the Raven Cycle! I really like Opal and this story was so suspensful and beautiful that I think I might pick up the still-untitled companion trilogy to Raven Cycle once it comes out even though I was planning on skipping it.
Truthwitch by Susan Dennard
YA fantasy
I love elemental magic, so I was expecting to enjoy Truthwitch and it did not disappoint. It is a magical story about Safiya and Iseult who have the powers to see if someone is telling the truth and how someone is feeling, respectively. Especially Safiya's truthwitchery is an incredibly rare ability, and so she gets entagled into a political game. It was a magical reading experience with loads of well-executed adventure and suspensful moments. It was also a very atmospheric read which is why I featured it in my Weekend Aesthetic, check it out!
Sadie by Courtney Summers
YA mystery
Sadie follows a girl who has run away from home after her little sister gets murdered. We follow both Sadie's perspective and a podcast show made about Sadie's disappearance. This is a rollercoaster ride of emotions and suspenseful events that make you obsessed with this story. The audiobook is spectacular with a full-cast of narrators and I was pretty much glued to my headphones while listening to Sadie. Oh my heart, it was so sad, realistic and beautiful. If you liked Sadie, I think you would like the Netflix show End of the F***ing World. Similarly, if you have watched the series and liked it, Sadie could be your new favourite book!
Strange the Dreamer by Laini Taylor
Fantasy
Ah, Strange. It gets five stars only because my rating scale ends there. In my mind it's real rating is a swimming pool of stars. Infinite stars. All the stars.
Strange the Dreamer is my favourite book. I read it for the first time a bit more than a year ago and it undid me and then remade me. I feel like I was changed by this fantasy novel and I'm happy to say that rereading it was as magical as reading it for the first time. I'm so incredibly excited for Muse of Nightmares but at the same time I'm terrified. I keep looking for the perfect moment for it so that I can dedicate my soul for it  but it's surprisingly difficult to find such moments. A couple weeks ago I featured Strange the Dreamer in my Weekend Aesthetic, check it out!
How was October for you? Did you read any great books? Are you excited for November?
Have you read any of these books? Are you planning to? I would love to know!
AND have you read 1984? I'm a bit scared about the unpopular opinion post I have planned for next week because 1984 gets loads of hype. 😨😨😨
I have my November TBR already up here, and I'm really excited because I'm taking part Mythothon! I have planned to read loads of great books in November 😊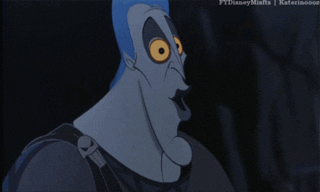 Thank you so much for reading!
– Pauliina