Is it a bird? Is it an airplane? Is it Pauliina dressed up as a traffic light for Halloween because she can't think of a better costume? (Well, yes, that too) No! It's a Halloween tag!
I'm a huge lover of tags but for some reason I haven't organised enough time to enjoy them lately.
But now it's the time to correct my tag deficit. I was really happy when I noticed that the lovely Kelsey @ There's Something About KM nominated me to do the Halloween Creatures 2.0 tag. Thank you so much Kelsey! Be sure to check out her bookblog!

With Halloween happening next Wednesday, it's the perfect time for this tag! Let's get bookishly-spooky! All the links in book titles open up a magical door to that book's Goodreads page.
The Halloween Creatures 2.0 Book Tag was created by Anthony @ Keep Reading Forward. In addition to making pretty cool tags, he owns a pretty awesome blog too which you should definitely check out!
Rules:
Answer all prompts.
Answer honestly.
Tag 1-13 people.
Link back to this post.
Remember to credit the creator.
Have fun!
A Witch: A Magical Character or Book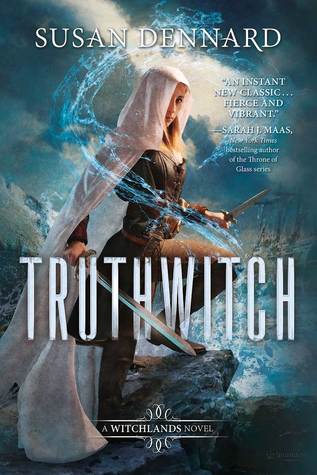 As a fantasy-aholic I feel like I have a million good candidates for this one. I recently finished Truthwitch by Susan Dennard which clearly needs to be mentioned for the witch prompt!
I'm easily swoon over elemental magic and I really liked that Truthwitch had loads of elemental powers but also something new, like truth-witchery and thread-witchery which allow a witch to see whether someone is telling the truth or how someone is feeling. Also, I really enjoyed the sisterhood aspects of the story!
A Werewolf: The Perfect Book to Read at Night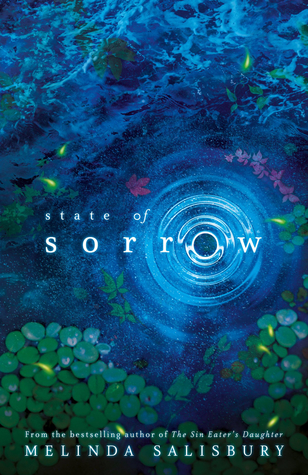 I feel like any book is amazing when read at night, but a particular favourite mine is A State of Sorrow by Melinda Salisbury. It's an alternative history with so dark politics that your insides will turn into a knot.
It's also likely that you won't just read this book at night, but you'll read it through the night and keep on going until you hit the last page. That's pretty much what I did when I read it during a 24 hour readathon. So dark and delicious that it's unputdownable! (I also have a review for it, here!)
Frankenstein: A Book that Truly Shocked You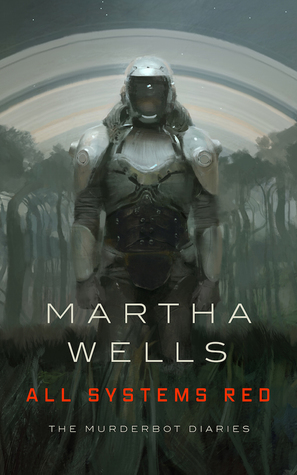 All Systems Red by Martha Wells is a novella of 144 pages but it still managed to turn me into mush. The ending was so unexpected and terrifying that I couldn't stop listening to the audiobook.
The Devil: A Dark, Evil Character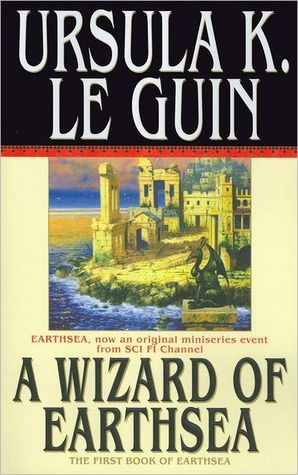 I have one evil power, which is not really a character, that seems to always stand out from all other dark things in books. In A Wizard of Earthsea, Ged accidentally releases into the world a shadow when he wants to impress other wizards with forbidden magic. The shadow is not from this dimension and it's not really material, and it cannot be defeated. It will always follow Ged anywhere he goes, and if it catches up it will suck the life out of him. I'm getting chills just thinking about it!
(I can't wait to continue this series though)
Grim Reaper: A Character that Should Never have Died
Tantandaaa, Unpopular Opinion Time!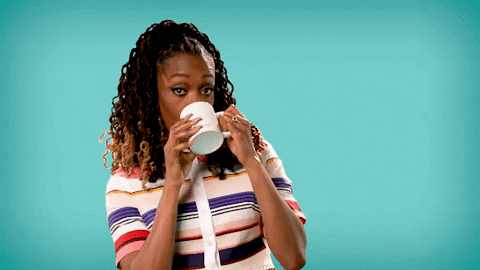 Even though I fall in love with characters and some turn into precious cinnamon rolls, I wouldn't want my favourite, yet dead, characters come back to life. That's because these characters are usually in the middle of pretty epic situations and if someone doesn't die then the story gets a bit unrealistic. I actually quite admire authors who are brave enough to let their main characters die. So I have this odd love-hate relationship towards character deaths. I'll just uninvite the Grim Reaper from this Halloween party.
Zombie: A Book that Made You Hungry for More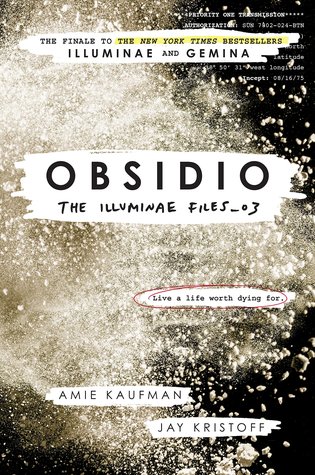 The Illuminae Files by Amie Kaufman and Jay Kristoff. I positively devoured every single book in this series and I keep wanting to reread them. Obsidio, the third book in the series, was published last March and I was so impatient to get it that I was pacing in front of my door waiting for the preorder to come. My bachelor's thesis was due around the same time and I basically had to hide Obsidio from myself so that I wouldn't start reading and let it take over my life. I know the series is supposed to be over but I'm still holding out hope for a spin-off.
Gargoyle: A Character that You would Protect at All Costs
This is 100% Lazlo Strange in Strange the Dreamer. He is my little sweet gummybear and I want only the good things to happen to him. He has to be warm, fed, loved and wrapped into a burrito blanket at all times. I'm just about to start reading the sequel to Strange the Dreamer, Muse of Nightmares, and if something happens to Lazlo then I'll definitely re-invite the Grim Reaper. Nothing bad should ever happen to Lazlo. Actually, I want a new book series from Laini Taylor that just follows Lazlo and shows how happy he is.
A Vampire: A Book that Sucked the Life out of You
I recently finished 1984 by George Orwell and it almost killed me. I would have DNF'ed it but I started having too strong, emotional opinions about it and I felt like I have to finish it to be able to write a review for it. It was so painful. I'm currently drafting a huge unpopular opinion -review for it, I'm planning to get it up this week or the next! Stay tuned 👀
A Ghost: A Book that Still Haunts You
Hmm I would say that Hunger: A Memoir of (My) Body by Roxane Gay haunts me in a good way. I loved that book so much when I read it more than a year ago and I still find myself thinking back on the subtle ways of body type discrimination that you can see in everyday life. It was a very important book for me because I struggle with appearance anxiety (body dysmorphic disorder, BDD) and I feel like this book gave me a whole new perspective on life. It made me kind for myself. So in a good way, I'm still haunted by its teachings all the time. I HIGHLY recommend that you pick it up, regardless if you struggle with these issues or not.
A Demon: A Book that Really Scared You
I'm an absolute chicken, so I tend to avoid everything that might scare me. That means that I haven't read a properly scary book probably, hmm – ever?
I recently listened to the audiobook of Sadie by Courtney Summers and I definitely had some chills running down my back. Gosh I was so scared for Sadie 😰 The audiobook is amazing and the entire story feels very realistic.
A Skeleton: A Character You have a Bone to Pick with
OOOoh I know this one! Molly from Rubyfruit Jungle by Rita Mae Brown. She seems to think that people can be turned into another sexuality if you are generous enough to give them a new experience. For example, she thinks that a straight woman who doesn't want to kiss her can be kissed at without consent because she is doing her a 'favour' by showing that dating women is much better than dating men. I have zero tolerance towards lack of consent, rape, sexism, racism and all other kinds of rubbish. Ugh.
A Mummy: A Book You would Preserve Throughout Time
Oh no, I don't know! I want to say Strange the Dreamer by Laini Taylor but I have already mentioned it above. I could also say the Harry Potter series but I have a feeling that someone else would definitely mummify those and I can use my choice for something else. HMMMMmmm. I think I'll pick A Closed and Common Orbit by Becky Chambers. It is the second book in the Wayfarer series and it is only slightly related to the first book so it could be read as a standalone. It's also one of my favourites and it includes loads of beautiful discussion about identity and species relations. I feel like it is something that could be related to even a thousand years from now.
Sidenote: if you haven't read the series, read book 1 (A long way to a small angry planet) before this one, this one will spoil you on the ending of the first book.
A Creepy Doll: A Cover too Scary to Look at
I don't want to get nightmares from my own tag posts, even if it is Halloween, so I'm not going to add pictures of these horrifying covers. But I'll add links!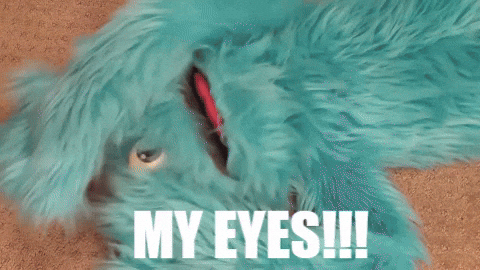 The gold medal for the creepiest cover goes to Beauty Myth by Naomi Wolf. I have seen another cover in Goodreads but when I went to pick up a library copy, this monster was awaiting me: link to the cover. I honestly had to craft a paper-folder to hide the cover, and I was still freaked out because I knew what was hiding underneath.
I'll give the silver medal to The Traitor Baru Cormorant by Seth Dickinson. I really want to read this sci-fi book but if/when I get it I'm definitely not picking up this edition: link to the cover.
I'll give a bronze model for creepiness to Across the Wall by Garth Nix. The older editions of his books have borderline-odd illustrations on the cover but I have been fine with them until this montrosity: link to the cover.
I'm not going to tag anyone specifically because we have like one day before Halloween, and placing that kind of pressure on any of my fellow bloggers is pretty intense. But you know what? If you liked this tag and you want a last-minute post idea then you're tagged!! Link back here so that I can see your responses 😊 😊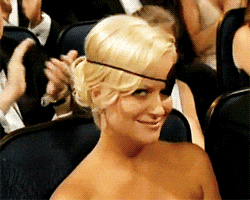 Are you already creeped out by those covers? Do you know some that are even worse? What books would you have picked for these prompts?
Also, what are you doing for Halloween? I don't really like dressing up so I'm either going as a traffic light or I might just stay home and read something spooky (but very mildly spooky) and eat meringues that I just got out of the oven. There are millions of them (meringues, not traffic lights) and I'm about 80% certain that I won't destroy all of them before Wednesday. But no promises. MMMMM.
Thank you so much for reading!
– Pauliina