I'm taking part in the N.E.W.Ts Readathon that is hosted by Book Roast for the duration of August. It's a Harry Potter themed reading challenge where you take exams (= complete book prompts) to pass the Nastily Exhausting Wizarding Tests! More info here.
As part of the NEWTs, Book Roast hosted a Magical All-nighter for some exam cramming. The All-nighter is a 24 hour readathon and the rules are simple: between Fri 10th 7pm and Sat 11th 7pm, read as much as you can! It's not a requirement of the all-nighter, but those who are very ambitious and slightly bonkers can try and read for 24 hours straight without sleep.
Guess who loves readathons and is both ambitious and bonkers.
I blogged my readathon experience! My live-blog or vlog-blog or diary or whatever it should be called (?) is below!
I'm so so so excited for this readathon! I'm not going to stress about making a lot of progress but I am hoping to stay awake for the next 24 hours! I have never done a full 24 hour readathon so this is going to be fun!
I would like to set some goals here but I no longer trust myself 😂 NEWTs have only been running for 10 days but I have already gone wildly off TBR. I have finished two books so far, which means that I have As in Charms and Transfiguration (if you've no idea what this means, refer to the magical invitation or my TBR post).
Charms: A
Transfiguration: A
The thing is that I didn't plan to read either of those two books. I have been switching everything around because I entirely forgot to add audio books in my TBR 🙈
Now here are my fragile plans for the all-nighter:
Finish The Nightingale by Kristin Hannah

I'm currently on page 371 out of 440 pages
Start reading State of Sorrow by Melinda Salisbury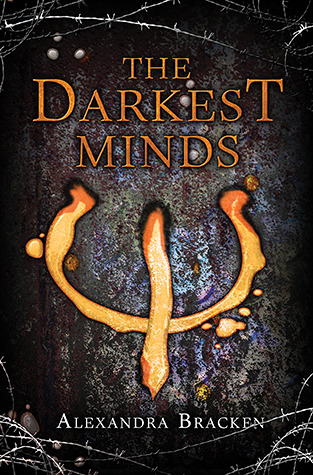 Continue listening to The Darkest Minds by Alexandra Bracken on audio

I have listened to 2 hours out of the 13h audio book, so I have read about 75 pages of the 488 page book
I'm also thinking about picking up another book to go with State of Sorrow after I finish the Nightingale. I'll see which one I end up picking up!
I still have an hour and 15 minutes before the readathon starts so I'm going to take a lil nap 😂
AAAAAHHH that little nap took over my readathon 😨😨
Well dang, I have lost an hour 🙈 I'm just awful at waking up!
I better be a good reader for the rest of the readathon! I'll start by listening to the Darkest Minds while I get ready to go to the grocery store.
Snacks have been bought and the food is in the oven! I have listened to a bunch of the Darkest Minds. So far I have found it a bit tough to get into it.
After food I'm ready to switch to reading (instead of listening). AAa I'm YEARNING to read. So happy I have the whole night before me!
Okay I don't know why I thought that I just need to hang around listening to an audio book until food is done. I'm starting State of Sorrow right away! Eeeeeeeeee I'M SO HYPED!
It's almost midnight and I'm making coffee 😂
I got to page 30 in State of Sorrow and I'm really loving it so far! I have hardly read any of it yet but I'm already immersed.
Husband has gone off to sleep and I have drunk all the coffee. Now I'm making some English breakfast tea to trick my body into thinking that it's morning, not night 😂 I have a YouTube fire roaming on my computer and although my eyes are a bit heavy, I'm going strong! I'm also making my way through a packet of raisins and some cream caramels called Omar. Having an awesome time, this is getting super relaxing!
Oh no I'm stuck in Twitter! The community around the NEWTs readathon is really wonderful and I keep going through everyone's updates. Back to reading!
It's almost 3am and my reading game is still going strong!
I reached the 100-page mark in State of Sorrow and I REALLY LIKE IT SO FAR. I usually jump in between books a lot during a readathon, and so I was expecting to read Sorrow only for a bit before picking up the Nightingale to finish the last 15% of it. But no, I'm completely immerself and I feel like I want to continue reading on Sorrow for a bit more before mixing it up. I won't finish it today as it has 450 pages and I read pretty slowly. But I'm making great progress! Now, some more tea and I'll need to replenish my raisin stocks from the kitchen cupboard! By the way did you already notice how gorgeous this book is!
There's a bug in the flat!! Alert the authorities, a bug in the flat!!
I have been chasing it with a tea light holder and a piece of paper so that I could transport it outside. I managed to catch it once by slowly lurking behind it. Then, I took it to the window and the idiot bug just turned around and flew right back in the flat*. Like dude, freedom was right there under your nose!
I don't know where it went so I'll keep the window open and hope it goes away. With my luck, 8000 of its friends will fly in instead.
Oh, and I'm on page 133 of State of Sorrow. Still really good!
I wanted to light a candle that I have on my windowsill but then I started thinking that what if the 8000 bugs really do come in and then some of then fly at the candle and set on fire. What if they then fly at the couch and the mat and then the flat burns down*.
A normal person would probably worry about falling asleep while the candle is lit but that's clearly not me. I'm probably going to skip lighting that candle.
*Disclaimer: No bugs were hurt in the making of this blog post.
Well good morning everyone! The sun has risen, the bug disappeared and I'm still devouring State of Sorrow. I'm pretty impressed with myself so far; I'm still not tired! I know it will hit me at some point but I'm currently doing well. And it's already bright outside!
It's almost seven am and I have been reading and scrolling Facebook in equal measures. Now I'm planning to pick up my bum from this couch and take it to a morning run. I like running – especially with a good audio book – but I only like it during times when most people stay away from roaming the streets. That's why I usually end up running after 10pm because I hardly ever wake up early enough.
But today is my chance to give a morning run a go! I have no idea what it will do to me; it's equally possible that I come back exhausted, finding it difficult to keep my eyes open, or I could be super refreshed by the run. Let's hope it'll be the latter! The Darkest Minds will be coming with me, I wish I could get into the story already.
I have run, stretched and showered, and now I'm making some coffee and eating leftovers. The run didn't really turn me into either exhaustion nor refreshment and I stay the very slightly droopy eyed self with no serious fatigue. Pretty happy with that!
I did discover, however, that I much prefer night-time running. It seems that the people in this town like to wake up super early on a Saturday. I also didn't consider the fact that I live in a seaside town and so the outside smells very strongly of fish this early 😂 Anyway, the run did good to my numbed up butt. Next food! I'm thinking about switching to the Nightingale while eating.
Husband is awake and I'm having breakfast number two 😂 I'm starting to get preeetty sleepy so I'll keep fuelling myself with coffee and food. I can do this! The Nightingale is a bit too dark for a readathon though.
Just finished the Nightingale and I have been bawling my eyes off for the past hour. Whew that was dark and emotional! I'll continue on with State of Sorrow for a bit. My tiredness mostly melted away with the caffeine flood I put my body through. I'm excited to read something a bit less dark than the Nightingale for a change!
AAAaaaaAA the fatigue has attacked. I find it super hard to focus on the text. I think I'll download a game on my phone and play it while listening to the audio book, I hope that keeps me awake!
I have been trying my best to listen to the audio book of the Darkest Minds but I fail to feel any interest towards it. This is super sad because I was really looking forward to seeing the new film adaptation! I think I'll DNF it (= did not finish) 😢 I'm being hard on myself and I'm not counting DNFs as part of the reading challenge prompts although I made it past the halfway point. I guess I now need to find a new audio book!
I have been on a pretty long break watching Netflix. It did good! Now I'm continuing reading, I only have 3 hours left of the readathon! State of Sorrow time, bring it on.
There's still 2 hours and 15 minutes left of the readathon but I'm magnificiently falling asleep on my book. I spotted Hunted by Meagan Spooner as an audio book in Scribd and I think I'll start listening to it for an A in Herbology (green cover prompt) while playing my brand new Candy Crush.
Only 40 mins left of the readathon! And I'm ready to go to bed 😂 I quite like Hunted so far and I'm glad I didn't force myself to keep listening to The Darkest Minds. Not everything works for everyone!
I'll eat a banana and get ready for bed while listening to Hunted. Then, I'll read State of Sorrow in bed until the end of the magical all-nighter (or, more likely, until I fall asleep). Lol, if I actually fall asleep at 7pm I bet I'll wake up pretty early tomorrow 😂
I ended up falling asleep at 6.45pm and I woke up the next day at 10am, which means that I slept a glorious 15 hours and 15 minutes 😂😂 You know, reading is really tough.
I'm really happy with how much I read! 693 pages is loads for such a slow reader as I am! I'm also super happy that I ended up staying awake for the entire readathon (if we don't count the fact that I basically missed an hour: 45 mins at the start of the readathon and 15 mins at the end). I think I should call this a 23 hour readathon instead but it doesn't sound as catchy as 24 hour readathon 😂
Here's how I'm doing with the NEWTs currently:
Arithmancy: A (The Nightingale by Kristin Hannah)
Charms: A (Abhorsen by Garth Nix), working on E (State of Sorrow by Melinda Salisbury)
Herbology: working on A (Hunted by Meagan Spooner)
Transfiguration: A (Down among the sticks and bones by Seanan McGuire)
I'm going to announce this readathon as a success!
I'll continue on with my NEWTs reads, and my next goal is to finish State of Sorrow for my first E and then pick up Queens of Innis Lear for an E in Transfiguration.
Did you take part in the all-nighter? Would you do a 24hr readathon? Are you doing NEWTs, how is it going? Chat me in the comments!
Thank you so much for reading 😊😊
– Pauliina