I was nominated by Sophril Reads to do the 20 Questions Book Tag an eternity (KRRHM a month) ago and now I'm finally here to answer these deliciously bookish questions and challenge fellow bloggers to do the same. If you haven't checked out Mary @ Sophril Reads I urge you to do so asap! She does loads of great tags, memes and exciting book tours so go ahead, I know you want to check out her gorgeous blog.
On to the questions! I'm as excited as I always am when doing tags.
1. HOW MANY BOOKS IS TOO MANY BOOKS IN A SERIES?
Oooh we are going straight to the difficult questions. For me it definitely depends on the series. If I love the books and they stay consistently good then I'm in for 10 books but more than that will make me too intimidated to start the series.
I harbor an odd hate towards trilogies, usually I would prefer to have a two-book or a four-book series rather than a three-book series, I have no idea why!
2. HOW DO YOU FEEL ABOUT CLIFFHANGERS?
I have a love-hate relationship towards cliffhangers. I hate them if the book wasn't very good but I have to read the second book in the series because of the cliffhanger. When I have loved the book throughout I don't mind cliffhangers as much. I even like them if they are made in the style of a mind-blowing plot-twist.
Don't mind me. I'm just hangin' around.
3. HARDCOPY OR PAPERBACK?
I feel like I can't respond to anything concisely haha.
So krhm. I love paperbacks, especially the tall US ones and the floppy-kind. But most paperbacks in the UK are bound tightly and the result is a stiff paperback. The kind that you can either read by opening the book for half an inch at most, or you can crunch the spine dead with murder in your eyes. The bad thing is that I usually try the former strategy first until I have had enough and I commit a spine homicide, which then leads to the pages detaching from the glue and fluttering in my lap one by one.
Hardcovers are not very convenient but I like them better than those stiff paperbacks.
4. FAVOURITE BOOK?
Can I give three? (Yeah I can, it's my blog, MUAHAH).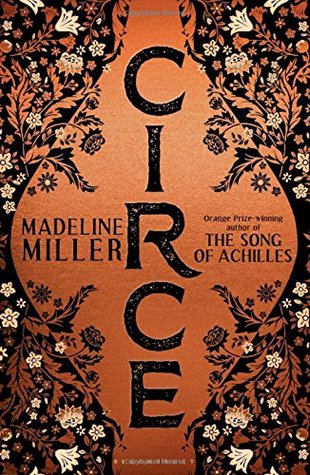 Circe by Madeline Miller that I read only a couple months ago and fell in love with!
Strange the Dreamer by Laini Taylor that inspired both a moth-tattoo in my arm and my blog name
Jane Eyre by Charlotte Bronte, the book that re-awakened my love for reading two years ago.
5. LEAST FAVOURITE BOOK?
Oooh let's spill the tea.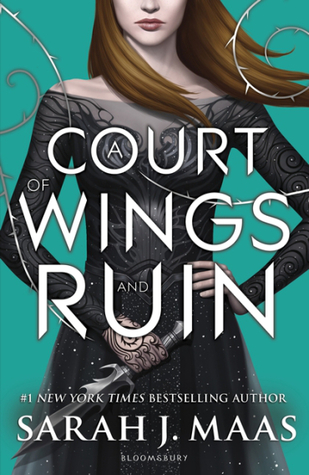 Both of these have been very popular in the bookish community but I didn't enjoy them
I read A Court of Wings and Ruin by Sarah J. Maas for an online book club I was participating in. This is the third book in the ACOTAR series. I liked the first book just fine, I strongly disliked the second book and I hated the third book. I could tell you all of the reasons for my unpopular opinion but I think that could make its own rant post hah. (let me know if you hunger for an ACOTAR rant and I'll make that happen).
Thirteen Reasons Why by Jay Asher got really popular when the Netflix show released but lately people have noticed the same issues that really bothered me when I was reading this book. Hannah puts the blame of her suicide on individuals that did mean things to her. While the book tries to show how little things can lead to awful consequences, it is simply not fair to blame any one person of a suicide. No one can live with something like that. Not cool.
6. LOVE TRIANGLES, YES OR NO?
No thanks! Umm, I don't know how to explain this, but I just feel so unbelievably bad for the person who is in love with someone who flirts with someone else at the same time. I always wish that the two people flirting with the same girl would just both give up and find the love of their life somewhere else.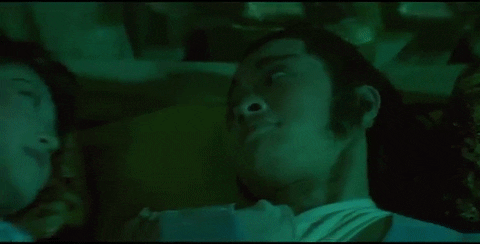 7. THE MOST RECENT BOOK YOU JUST COULDN'T FINISH?
The Queens of Innis Lear by Tessa Gratton. I was very excited to read it, but the flowery writing style and frequent flashbacks were a bit too much for me. I also fell asleep every time I tried to properly read this book, and I pretty much never nod off while reading a book.
8. A BOOK YOU'RE CURRENTLY READING?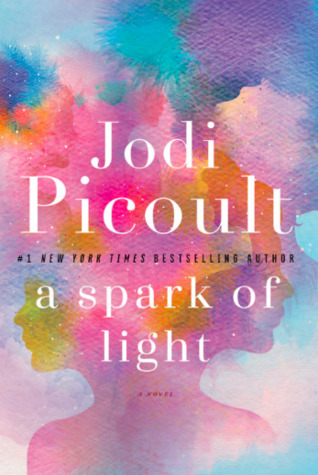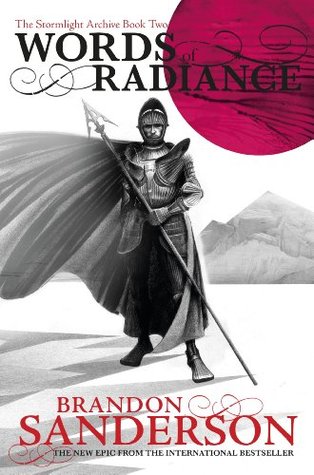 I was lucky enough to receive an arc of Jodi Picoult's new book, A Spark of Light. I'm only 10% in and excited to see where the story will go next!
I read the first book in the Stormlight Archives, The Way of Kings by Brandon Sanderson, in August and I LOVED it. I have just started reading Words of Radiance, the second book in the series, and I'm only at page 50 out of the 1087 of this huge book. I have sky-high expectations!
I have been listening to Americanah by Chimanda Ngozi Adichie as an audiobook and I like it. I'm still confused about what is happening but it is a beautifully written book and Nigerian culture is very interesting, I'm eager to learn more.
9. LAST BOOK YOU RECOMMENDED TO SOMEONE?
I recommended Leslye Walton's The Strange and Beautiful Sorrows of Ava Lavender to my sci-fi-loving husband who was looking for a light read. Although Ava Lavender is not a fluffy beach read, I don't think that those books would even fit my husband's style. Ava Lavender can be easily immersive so I tend to recommend it to anyone looking for an unputdownable read.
10. OLDEST BOOK YOU'VE READ?
Romeo & Juliet by William Shakespeare which was first published in 1597.
11. NEWEST BOOK YOU'VE READ?
Well this is a bit difficult to answer because I read and review arcs (advance reader copies) that haven't been published yet.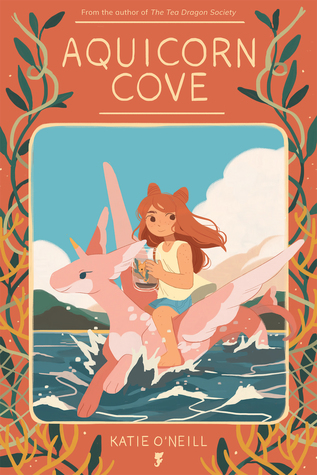 If arcs are included, then the arc of Aquicorn Cove by Katie O'Neill is the newest book I have read. This beauty will be published on the 16th of October 2018, and I have a review for it right here so go check it out!
If arcs are not considered, then the newest book I have read is Record of a Spaceborn Few by Becky Chambers that was published on the 24th of July.
12. FAVOURITE AUTHOR?
Laini Taylor! I have read Strange the Dreamer and the Daughter of Smoke and Bone trilogy and loved everything. I can't wait for Muse of Nightmares!
13. BUYING BOOKS OR BORROWING BOOKS?
Both! I like owning some books, both on kindle and in my bookshelf, but I also love my local library. I buy the books that my library doesn't have and I'm happy.
14. A BOOK YOU DISLIKE THAT EVERYONE SEEMS TO LIKE?
I already spilled the beans on my dislike of the ACOTAR series so I can confidently repeat my unpopular opinion on it. I found A Court of Mist and Fury veeery problematic and I just couldn't move past these aspects and enjoy the story.
15. BOOKMARKS OR DOGEARS?
Bookmarks! I don't mind if someone dog-ears their books but I like the pages to sit nice and flat or otherwise I'll have an unreasonable meltdown. I also own loads of cute bookmarks! Just look at my sweet little magnetic Hagrid. I bought it from EpicPage.
16. A BOOK YOU CAN ALWAYS REREAD?
I'm actually not super good at rereading books and I want to get better at it. For some unfathomable reason I just feel guilty about rereading my favourites. Almost like my TBR will get upset or something! And we can't have that! All books deserve all of the love!
But I will go with the audiobook of Harry Potter and the Order of the Phoenix as narrated by Stephen Fry. Love that one!
17. CAN YOU READ WHILE HEARING MUSIC?
Yes, and I usually prefer to have music on the background when I'm reading. But often I need to listen to music that doesn't have any lyrics so that my impatient mind stays nicely in the pages of the book.
18. ONE POV OR MULTIPLE POVS?
Ooooh I don't know!! I think it depends on the book. I like to read about multiple POVs whenever the story is about rivalry or a war. It's so interesting when you can't even choose who should win in those situations because you have seen everyone's hopes and motivations. On the other hand, when we have a clear main character and the story is not way too complex, I definitely prefer the one point of view.
19. DO YOU READ A BOOK IN ONE SITTING OR OVER MULTIPLE DAYS?
I'm terribly slow at reading books. I would love to tell everyone that oh yeah, I definitely read that 500 page book in two sittings and that 150 page book only took me an hour and a half. But that's definitely not the case.
As a person so oddly fascinated by analytical stuff and statistics, I have calculated my own reading speed multiple times to see if I get quicker at reading over time. And I do not.
SO SAD.
I read about 30-40 pages an hour in English, which is actually faster than my 25-30 pages an hour in my native language, Finnish. So a book of 350 pages can take me anything from 8 to 11 hours to read. So I'm forced to read books over multiple days. But it's fine. It's fine- it's fiiine-
20. ONE BOOK YOU READ BECAUSE OF THE COVER.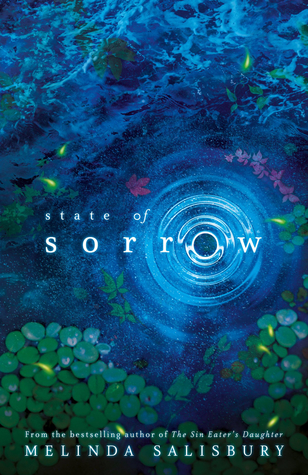 Isn't that cover the most amazing thing?! I got State of Sorrow by Melinda Salisbury in a Fairyloot box and I knew next to nothing when I started reading. And I'm so happy that I read it!! I LOVED it. I made a gushing review for it which you can find right here.
Those people who told us all not to judge a book by its cover were SO wrong. Go and pick up a random pretty book, it could be your new favourite!
I tag:
Noura @ The Perks of Being Noura
Kristina @ Books-and-Dachshunds
Don't feel pressured to do the tag if you don't want to! Also I always forget to tag many, many awesome bloggers who definitely should be tagged. So if you feel a nice little itch to do this tag, consider yourself tagged 😊 Just link back here so that I can come gushing at your responses!
Are you one of the blessed children who were given the gift of being able to read quickly? Or are you in the cursed boat with me?
And what is your least favourite book? I bet that this tea is piping hot. And I want to hear all of it!
Thank you so much for reading!
– Pauliina