Hello there! I hope you can curl up into a comfortable spot and get yourself a steaming hot (or ice cold or lukewarm, whichever happens to rock your boat) cup of something nice to drink while reading my very first discussion post on my blog! Why? Because I have no idea what I'm doing but let's see how this goes 😂
For my very first discussion post I wanted to talk about star-ratings!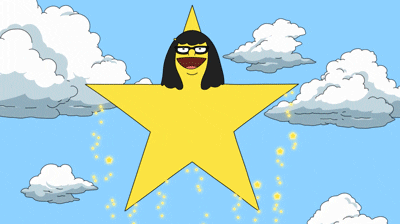 I love to use star-ratings when I'm reviewing a book. I find it an easy and quick way to categorise the books I have read into favourites, something that I liked, average or meh. I also tend to fixate on star-ratings when I read reviews. A three-star rating from someone who's taste I trust makes me hesitate to pick up the book, a two- or a one- star rating probably puts me off reading it and 4-5 stars encourages me to pick it up sooner than I was meaning to.
But using star-ratings and relying on others' ratings can be a dangerous jungle. Star-ratings don't have any generally accepted meanings; someone might rate a book 5* even though they recognise several problematic aspects in it while another could easily reserve all 5* ratings for spectacular, mind-blowing books only.
And are 5 distinctive numbers enough? I tend to stretch those 5 stars into ultimate possibilities and therefore I can give a book 3.889 stars and a carrot for being awesome. (This somewhat undermines my original goal of creating discrete categories for the books I have read 😂).
Below I'll explore 6 different scenarios that I have encountered lately in which I had no idea how to rate the book I read.

How to rate a masterpiece of a book that you just didn't enjoy?
This might sound like an odd situation but I tend to encounter this fairly often.
The latest occurrence was when I read the Poppy War by R. F. Kuang. The Poppy War is often described as a dark fantasy set in China. Well that sounds pretty perfect for me, but while I was reading, I realised that I was expecting an eerie darkness when in reality The Poppy War is a retelling of the Nanking Massacre and so it includes gruesome, graphic violence, killing and rape. If anything ever was truly, uncomfortably dark, it is the Poppy War.
The thing with the Poppy War is that R. F. Kuang's writing is spectacular. The book is well-crafted overall with complex characters and wonderful world-building. But the darkness was way too much for me, I found myself not wanting finish it and I disliked those complex characters for their pitch-black darkness.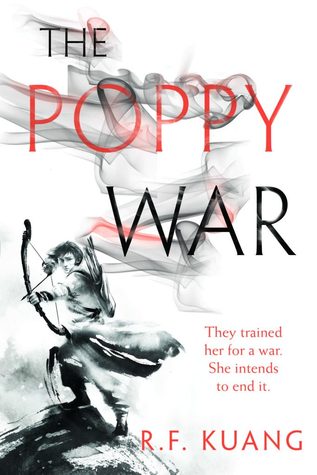 After reading the Poppy War, I was basically in a review-crisis. How do you review or rate a book that you acknowledge to be an amazing piece of art, but not one that you can fully appreciate?
A similar review catastrophe is often induced by classics. I do understand that Sense & Sensibility by Jane Austen is an amazing piece of work. But I just didn't like it.
This kind of crisis often forces me to leave the rating out completely (as I did in my Poppy War review) or give the book a very confused, mixed feelings 3 stars.
How to rate a book that has unrelatable, annoying characters?
This scenario boils down to "Do I have to like the characters to be able to enjoy the story?". And I would love to be able to say that oh no, I'm perfectly able to enjoy a book with awful characters. But to be honest, most of the time I'm not.
I don't mind reading plot-driven stories but just by browsing my favourites list in Goodreads, I notice that a five-star read for me always includes characters that melted my heart. Also, I often criticize books for having awful characters especially if they are not complex at all. But what if the characters are fleshed out but they are just absolutely dislikable?
My star-rating in response to this scenario tends to depend on the book. If I'm reviewing a classic, I don't really care whether I found a character annoying. For example, a year ago I read The Catcher in the Rye and a couple months ago I read A Clockwork Orange. I disliked the main characters (and most of the side characters as well 😂) in both of them, but it wasn't reflected in my rating. I feel like when I dive into a classic I expect radical characters and they simply are a part of the whole thing that makes the book into a classic.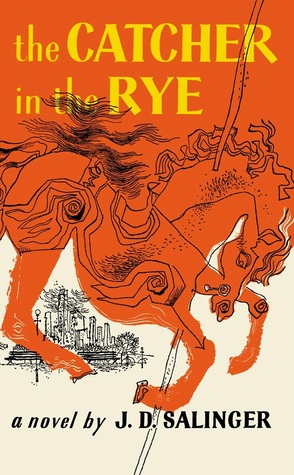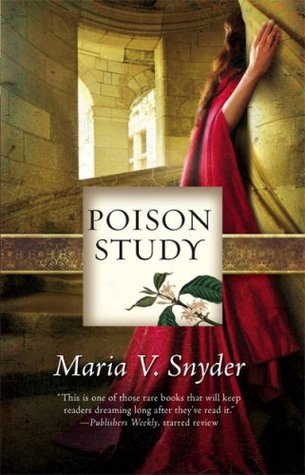 In contrast, awful characters in modern fantasy and contemporaries are a bit of a deal-breaker. A couple months ago I DNF'ed The Poison Study by Maria V. Snyder because I found the main character insufferable. It also took me about 10 months to read the Goldfinch by Donna Tartt because Theo, the main character, is the WORST. My star ratings definitely reflected my opinions of the characters in both of these books.
Is it fair to rate books differently depending on which genre they belong? So if a book with unlikable characters stumbles my way, I'm totally ok with it if I think that the book is a classic? Sounds bad!
How to rate a book that is problematic but you enjoyed it nevertheless?
So you have just finished a book. And you're swoon. It was so magical and beautiful! You can't wait to reread it! But then you think back on the plot and the characters for a tiny little while and notice that everything was actually pretty problematic. Maybe it had racist remarks or nationalism? Maybe all the women were portrayed as useless, weak damsels in trouble or maybe the book included some very badly done rep for a minority group? Or just maybe the main relationship you are swoon over was really problematic and there was a lack of consent or a dominating, controlling partner. Yikes. Am I allowed to enjoy it?
This scenario is surprisingly uncommon for me because I tend to go from loving a book to absolutely hating it the moment I notice the problematic aspects. But it's more than worth discussing!
This point comes down to whether star-ratings, especially in Goodreads, are things that can affect other people's opinions about the book. You can give the book a high rating because you enjoyed it, but your review might encourage others to pick it up too and in a large scale that is a way to idealise problematic aspects. Especially so if the next reader doesn't see those things as problematic but sees finding a controlling partner as something to strive for! On the other hand, it is difficult to lower a rating for a book that you genuinely enjoyed. And how much should it be lowered any way?
How to rate a book that has awesome rep but you just didn't enjoy the book?
I might lower my rating for a book if it isn't diverse enough (read: white-washed, straight-washed etc). But diversity alone doesn't make a book. But if you give a diverse, own-voices novel a low rating, are you undermining the reach of the good stuff? In other words, by giving a low rating, are you lowering the likelihood of publishers choosing to publish diverse literature?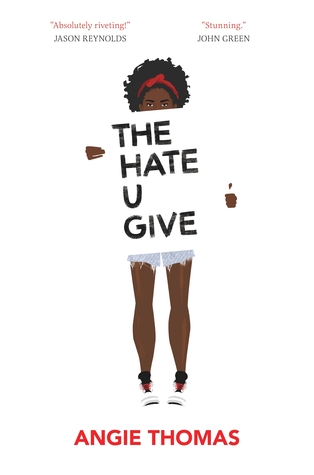 These things were running through my head when I finished reading The Hate U Give by Angie Thomas. It was an important book, one that pretty much everyone should read. But even though I thoroughly enjoyed the actual plot, the characters were a bit too juvenile and annoying in my opinion. All the talk about Tumblr posts and who blocked whom made me roll my eyes and feel old (and I'm 23!). So I'm not the biggest fan of THUG but I still recommend it to everyone. But star-ratings can have a huge impact on a person's likelihood of picking up the book. Is it my responsibility to give the book a bigger star-rating to make it more approachable? Or can I simply give a rating that reflects my enjoyment (or lack of it)?
In this case I ended up doing a compromise by adding a half-star to my rating and trying to explain the entire mayhem in my review.
How to rate a book which you didn't enjoy simply because you had sky-rocketing expectations?
Ah high expectations, the necessary evil that comes from loving a previous book from the author. I love anticipating new releases, especially from the authors that I adore. But awful things happen when the new release is not equally amaze-balls as the earlier book by the author, and then disappointment can drive the review logic.
I tend to have a lot of problems with high expectations, because I like to daydream how much I will love a book and its characters. When that book ends up being just fine I'm sorely disappointed.  My disappointment encourages me to give the book a low star rating even though I might have given a much higher one if I had read the book with zero expectations.
Controlling for expectations is hard. I recently had this issue when I got my hands on the new installment in the Wayfarer series by Becky Chambers. The first book was amazing and the second book was the most beautiful thing ever, and naturally, I expected the third part to match in its gorgeousness. However, the third part in the series was fiiiine. Still beautifully written (because Becky Chambers wonderful) and still thought-provoking. It just didn't compare well with the previous books in the series.
After I finished reading it, I was convinced that I should give it a regrettable two-stars but I forced myself to think on it for a couple of days. After all, the book was really good but it just wasn't quite good enough. Therefore, I ended up compromising by giving the Record of a Spaceborn Few an extra star to compensate for my disappointment that is not due to the book but my own impossible expectations. But honestly, I haven't got a clue about how much my expectations impact my feelings on the book. As much I want to, I can't lay down my feelings on a table and carefully remove all the hype from those feelings to get an objective view of my experience. Why is book reviewing so difficult?
How to rate a memoir?
I love reading memoirs but giving them a star-rating seems an absolute impossibility. If a memoir/autobiography is done well, it should be truthful and honest, well-written and thought & emotion provoking. But being truthful and provoking emotions can occasionally be different sides of a coin. Everyday life is not always exhilarating or suspenseful. Often there are no magical meetings with a loved one nor epic battles between evils. Consequently, it can be difficult to make a memoir unputdown-able while keeping the truthfulness in check.
It is also difficult to give a rating to a memoir. If the autobiography/memoir stays true to the real events, you can't exactly criticise the plot for slow progression of the events nor for having unlikable characters. Whenever I try to give a star-rating to a memoir, all that runs through my head is 'So, we're giving star-ratings to someone's life now, are we?'. It feels cruel and cold to give a low rating to a well-written memoir. What could the author have done differently? Changed how she lived?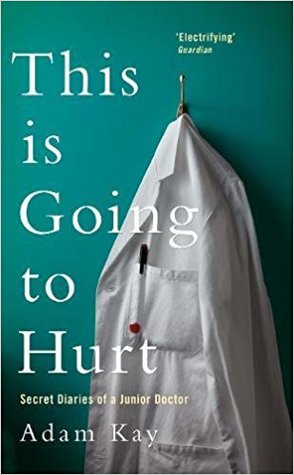 My most recent encounter with this problematic scenario was only a week ago when I finished This is Going to Hurt by Adam Kay. It is a book made out of diary snippets from Kay's time as a junior doctor. I didn't enjoy the book much, and my biggest problem was that Kay was an obstetrician (doctor specialised in childbirth and pregnancy). I was expecting to get an account from a "basic" doctor, like a GP or a surgeon or something, I don't even know. But it's not like Kay could have changed his profession to please me as a reader, that would have been another book written by another author. My criticism had something to do with the author's life choice. I ended up basing my star-rating on all other aspects of the book, like the ease of following the story, humor and writing style instead of the whole issue with Kay's expertise.
Another time I had to deal with this scenario was last June when I read Maya Angelou's autobiography about her relationship with her mother. Mom & Me & Mom was fine. It was sometimes interesting, other times not so much, well written and occasionally thought-provoking. And I had no idea what rating to give it. All over again, I felt like I was asking myself to give points to someone's life and how interesting it was. Yikes. Above I mentioned that I was able to give This is Going to Hurt a rating, but with Mom & Me & Mom I just couldn't. I felt like I should have read some of Maya Angelou's other autobiographies and by comparing them to each other I could have had a sensible rating. But I haven't read anything else by Angelou so far.
Is it worth continuing to rate books if it is so HARD?
Yep I still think it is 😂 After all, star-ratings are a huge part of Goodreads which is the worlds most popular social catalogue for books. And star-ratings are really useful when they work well.
So how to make them work? I think the above things are super interesting things to discuss, and there is probably loads of controversy about how those issues should be solved. What could help, nevertheless, is to establish our own rules for reviewing books. Everyone can do it differently, but for me personally, it would be pretty awesome if my rating system would be mostly consistent.
Most of the issues above are actually disagreements between two fundamental things in reviews: enjoyment vs quality. Some reviewers think that the quality of the book is the most important part and enjoyment is secondary. This might lead you to decide that annoying characters should have no impact on the rating, masterpieces deserve a high rating despite of any possible lack of enjoyment and problematic aspects in a book can ruin it. In contrast, if your ratings are driven by enjoyment, you might completely ignore how awesome Jane Austen is as a writer because a book needs to get you hooked. Similarly, you might detest stories with unrelatable characters if they ruin your enjoyment of the book.
Most of us probably live somewhere in the middle-ground of enjoyment vs quality. I like to think that 50% of my rating always comes from how much I enjoyed a novel and the other half is completely affected by the quality of the rating. Consequently, a masterpiece shouldn't be able to climb higher than 2.5 stars if I hated reading it. Similarly, a problematic novel doesn't deserve more than half of the 5 stars regardless of how in love with it I was.
Writing this (awfully-long, sorry about that!!) discussion has taken over my thoughts for the past two weeks. I have been mentally working on a rating style that works for me, something that I could keep consistent throughout my reviews. And I have finally come up with something! Here it is:
As a research student, I couldn't resist the temptation of making a scatterplot of my rating system. But really who doesn't love statistics?! On the horizontal x-axis is the quality of the book (5 is the highest, 1 is the lowest) and on the vertical y-axis is the enjoyment (again 5 highest, 1 lowest). The different ratings are noted by different colours.
1 star: the book had no/very little quality and I didn't enjoy it.
2 stars: Either the quality or enjoyment doesn't work, or both of those aspects are meh.
3 stars: These books are usually decent reads, they were alright but nothing special. Alternatively, I'll give 3 stars if I had mixed feelings, I really enjoyed the book but it wasn't very well crafted or vice versa.
4 stars: My go-to rating for good books that didn't blow my mind. It was enjoyable and well written but I wasn't obsessed with it.
5 stars: There is nothing, or very little, in this book that I would change. I really loved it! I'm pretty picky with my 5 stars, I usually find something off in a book when I really ponder it.
5 stars – a new favourite!: I have this random joker rating for books that will stay in my heart for forever. So far I have found 17 favourites within my reading life.
What do you think about star-ratings, do you use them? Do they have value?
And how do you deal with the issues I outlined above? Do you have other problematic rating moments to share? And do you have an established system for giving ratings? Tell me more as I would love to know!
This has been a discussion giant! I find the topic really interesting and so I just went with it and wrote a mammoth text. I thoroughly congratulate you if you made it this far!!
Thank you so much for reading!
– Pauliina