The Pirate's Stowaway Bride by Anne Stryker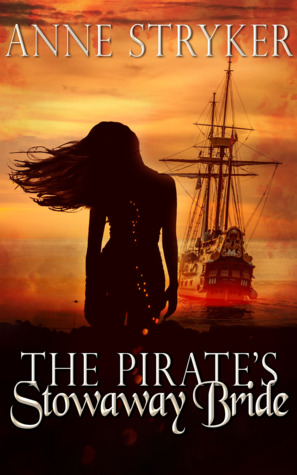 Short story, romance
⭐️⭐️/5
Thank you to the author for providing me a free copy in exchange for a review. This is my honest review and it was in no way affected by receiving a free copy.
Adora has always had to obey her mother's strict rules, but on the day when she is supposed to marry a much older man, Adora finally finds the courage to run away. She hides in the cargo of a ship and hopes to remain undiscovered until she is out of her mother's reach. But pirates have a tendency to notice if a girl in a wedding dress happens to be hiding in their ship.
The Pirate's Stowaway Bride is a short story of 44 pages which means that the plot progresses swiftly and it is easy to stay glued to the story and devour it in one go.
Anne Stryker's writing is gorgeous throughout. I was mesmerized by the way she describes the ocean and the stars, and now I'm craving to delve into her other books and short stories.
Although Styker seduced me with her writing, the story itself did not work for me.
The Pirate's Stowaway Bride picks up from Adora hiding in the cargo of a ship and the reader is offered flashbacks in the shape of Adora's thoughts and memories to explain what has led up to this moment. Those flashbacks didn't flow well with the rest of the story and when I was reading, I felt like Adora wouldn't naturally think or say any of those things. In fact, I was left a bit disappointed that the story didn't just simply start a bit earlier when Adora escapes her wedding. Now that I think about it, that's exactly what I wanted to read.
Once she is found, Adora meets Felix, a kind-hearted captain of the pirate ship who loves adventure and freedom. The romance between Adora and Felix is sweet but it isn't much anything else. Felix constantly tells Adora how she has fire in her but I never saw that. Instead, Adora seems like a damsel in distress rather than a strong-willed individual.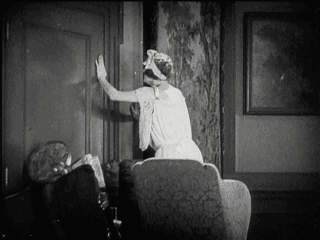 Felix, on the other hand, puzzled me. He is a pirate, but I felt like he would not be able to hurt even a fly yet alone steal something from someone or fight with anyone. Maybe Felix should try to find a new career path? How about a baker?
My biggest problem with the Pirate's Stowaway Bride was its predictability. The story started with a classic setting, a girl who has run away from home meets a bad-boy-but-not-really and falls in love. I kept expecting the author to turn everything in its head and take my breath away with a massive plot twist. Unfortunately that didn't happen and the story ended up having a very classic plot throughout. I have to admit that I feel like I have read or watched this same story unfold before.
Then the short story ended and I was disappointed. But I'm the kind of person who reads through pretty much everything until the book really has been read from cover to cover, acknowledgements, footnotes and everything. Anne Stryker had decided to tell her acknowledgements in a narrative format; it is basically a mini-story about a female dominant crew of pirates and how the captain (the author) would not be able to keep the ship afloat if she didn't have her friends to help her in the journey (writing the book). I was dumbfounded by the acknowledgements. It's just the acknowledgements but gosh it was good. I want to go to the edge of the universe yelling 'THAT'S the pirate story I want!!!'. Anne Stryker's writing is so good, and paired with a stronger storyline she will probably end up writing an excellent book. I'll be here, waiting for that excellent book.
Have you read the Pirate's Stowaway Bride or anything else by Anne Stryker? Are you planning to? How do you feel about nice pirates in books?
In my opinion, pirates should have a cunning, dark side to them but I see kind little pirates in YA way too often.
Thank you so much for reading!
– Pauliina