Hello there!
I can't believe it's May already! April seemed to fly by. The Spring has been kind of odd to me as I have been buried in increasing PhD pressure and weeks have flown by while each day feels endless. I feel like I'm definitely getting to the busy-busy part of the PhD and my reading & blogging habits have taken a hit. I hope that I'll get used to the new schedule and manage to stuff in a lot of reading!
(Thanks for hanging on with me while I have had difficulty finishing posts by the way ilysm 🥺🥰)
Spring is my absolute favourite season! I love all the colours that suddenly pop out from the doom & gloom of winter – and I have been wandering around my local park doing some flower-stalking as much as possible.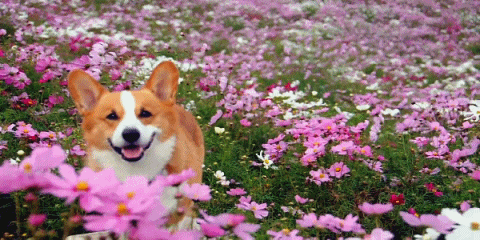 Before I get into the books, I want to share some important resources:
---
#FreePalestine
Palestine is under attack, as Israel is senselessly bombing civilians and destroying homes in Gaza. Hundreds of people have died already, and we all must play in part in stopping a genocide. Many western countries are fuelling the massacre by supporting Israel and we can all stop this by amplifying the voices of Palestinians and challenging politics. This is about human lives.
Covid crisis in India and Nepal
India has been overwhelmed by the emergence of a new coronavirus variant, and it has started spreading to other countries that are struggling to cope. ICUs are full, oxygen is running out and people cannot find help even if they are running out of breath.
---
Please look into these resources, educate yourself on what's happening and donate if you can!
Today I'm here to tell you about all the books I read in April. I had some major struggles to find time for reading, but I still managed to get through 4 books. You'll find a tiny little bit of stats & mini-reviews for these books in this post:
Unmarriageable by Soniah Kamal (Modern retelling of Pride & Prejudice in Pakistan)
Elatsoe by Darcie Little Badger (Mystery & magical realism, a Lipan Apache main character)
The Confectioner's Exile by Claire Luana (Prequel novella to The Confectioner's Guild)
The Betrayals by Bridget Collins (Genre-bending mystery with LGBT+ rep)
Mini-stats
Here's some spring-coloured stats on the books I read 🌸
In April I read an equal amount of books I already owned and books borrowed from the library. I have been saving for a laptop and the accompanying book-buying-ban has made me really appreciate my library's online collections 🥰 I read one audiobook (The Betrayals) and all other books were ebooks! I usually have a print book going too, but sadly didn't finish any of the ones I started in April.
I read one novella in April which was the shortest book at 151 pages. However, the other three were normal-sized novels and the overall average book length falls at 320 pages! I'm pretty happy with this – I somehow had the feeling that I was reading very short books in April, but clearly not.
Here are the ratings! I had a decent reading month, with no new favourites but also nothing I strongly disliked either; one 2-star, two 3-stars and one 4-star book. This makes the average rating a decent 3-stars.
Mini-Reviews
Unmarriageable by Soniah Kamal
Romance, Retelling
Rep: Pakistan setting & characters, #OwnVoices author
TW: fatphobia, misogyny

My rating: 3/5 stars
Favourite quote: 'I'm sick of the hypocrisy and double standards. It's like they break your legs, then give you a wheelchair, then expect you to be grateful for the wheelchair for the rest of your life.'
Unmarriageable is a retelling of Pride & Prejudice set in Pakistan at the beginning of the 2000s. It's a book full of witty conversations and complex relationships.

I'm sad to give Unmarriageable only 3-stars, and let me tell you why you should fall in love with it even if I didn't. This book is perfect for fans of Jane Austen. I haven't read the original Pride and Prejudice but I have read some other books by Austen and I pretty much know the story of Pride & Prejudice. I have tried to get into Austen's books many times, but they simply don't work for me. Although I love the witty conversations, I get confused about who's party is this and who is that person and why is everything so slow. Unmarriageable is very faithful to the original, the pacing reminds me of Austen's books and the characters can be traced back to Pride & Prejudice. We whizz through a million different parties, and the relationships people have with each other are the front and center of the story.
If you love Jane Austen, I can see you loving this retelling too.

I was a bit taken aback by how similar to Austen Unmarriageable felt. I have read some retellings and they usually turn out quite different from the original story, with different pacing and characters. However, Unmarriageable is so similar to Pride & Prejudice that every character can be chased back to the classic novel by their names. The pacing is similarly slow to classics – it is basically a modern retelling of Pride & Prejudice in Pakistan – exactly what it claims to be. I went in with wrong expectations, assuming that this book wouldn't resemble Austen so closely.

I loved Alys as the main character, but I felt like we didn't get much complexity in other characters. They were people that were passed at parties, and I felt that I didn't really know anyone but Alys. I wished we receive more Alys going about her everyday life; I loved the scenes where she was teaching at a school and just living life outside of the marriage drama.
Also, I have to note that one of Alys' sisters constantly spews insults and fatphobia at another sister, and I really got tired of it. The fatphobia is partly addressed at the end, but I felt like the point could have been made with a quarter of the amount of hate included in the book.
Elatsoe by Darcie Little Badger
Mystery, Magical Realism, YA
Rep: LGBT+ (ace), Lipan Apache main character, #OwnVoices author
TW: animal death, death of a loved one, grief, violence, locking of a person into a tight space

My rating: 4/5 stars
Favourite quote: Maybe, sometimes, wants felt like needs. Because the alternative hurt too bad.
Loved this one!
Elatsoe is a beautiful book that is set in the modern world, but magical twists are everywhere from ghosts to fae to vampires. Our main character is Ellie (short from Elatsoe) who is Lipan Apache and can call on ghosts and summon them. When an awful tragedy occurs, Ellie must solve the mystery and protect her family. I loved Ellie so much – she is intelligent, relatable and strong-willed!
The main plotline is a mystery, however, multiple stories and tales are woven into the book which made Elatsoe equal measures a suspenseful mystery and a comforting collection of stories. I didn't know that this would be a mystery going in, and I'm not usually a mystery reader – however, while Elatsoe was not perfect, it was definitely one of the best mysteries I have ever read. This book has a lot of spirit and the interleaved stories make it absolutely magical. I can't wait to see what the author writes next!
The Confectioner's Exile by Claire Luana
Fantasy, YA
Rep: ~none noticed~
TW: family death, gore, slavery, human trafficking, grief, misogyny, a pet left behind (involuntarily)

My rating: 3/5 stars
Continuing on the Confectioner Chronicles with this prequel novella! Hale and his family has always had it all due to Hale's fathers' prominent position in politics. However, as suddenly things change, Hale finds himself needing to rescue himself and his family from violent attackers who are determined to kill the entire family.
I have to admit that it has been too long since I read the first book, and I forgot who Hale was – but that didn't affect my enjoyment for this novella. It was light to read, funny and pretty good. Not life-changing by any means, but simply perfect for whenever you need something easy-going. The story is dramatic, but Hale never seems to take into heart the awful things that happen around him. I feel like I would have liked to see more growth from Hale, as he seemed to be as flippant at the end of the book as in the beginning.
The novella packs some interesting twists, but unfortunately I saw the major one coming a mile off and the ending felt a bit hard to grasp for me. But overall a good read! I'm eager to continue on to The Confectioner's Coup next – who doesn't need cheesy cupcake mysteries in their life?
The Betrayals by Briget Collins
Historical fiction, Mystery, Fantasy/Scifi (?)
Rep: LGBT+
TW: misogyny, kidnapping/people abduction, bullying, death, suicide, death of a loved one

My rating: 2/5 stars
Favourite quote: These are the times that scare her the most, the beginnings and endings: this is when the world is most unpredictable.
I have a full review of The Betrayals here!
The Betrayals is an odd book. It builds mystical intrigue around an academy in which scholars write grand jeus. The story is set in a world in which politics have taken a turn towards limiting and prejudiced. This dark academia vibe was enough to get me excited about the book, however, The Betrayals doesn't quite deliver.
Leo is a frustrating main character who throws around misogynistic comments and arrogance wherever he goes. After writing a passionate letter, he is kicked out of his political party and forced to return to Montverre, an academia for the grand jeu in which he studied many years ago. Leo is gripped by anxiety for needing to return because something awful happened in Montverre. Meanwhile in Montverre, Claire Dryden is the first female magister in the academia and she is determined to show everyone that she can do it.
The story is told in 4 perspectives, that of Leo's, Magister Dryden's, Leo's diary entries from the past, and The Rat's, who is a mysterious character we know little about. I much preferred reading the diary entries and Magister Dryden's perspectives — while the Leo from the past was annoying, the Leo of the current time is absolutely insufferable. I was so relieved when one of Leo's POVs changed into Magister Dryden's.
Apart from the main characters, the people in The Betrayals felt irrelevant and one-dimensional. We never get to know the side characters, even though they have a lot of influence in the story. They kind of pop in and out of the narrative and they assume whatever characteristics are useful for them. I wish there was more exposition and fleshing out of the side characters so that their involvement wouldn't be so out of the blue.
My main issue with The Betrayals is the complete lack of worldbuilding. Although the narrative is similar to historical fiction, the time period is odd and cannot be pinned down. Instead, it seems like The Betrayals is some sort of a magical realism, alternative history, non-magical fantasy, or a light dystopia — but I have no idea what it is even after having finished it. We get a feeling that the world is abusive with horrible purity laws, but there is no explanation of the political structure, how this came about, how large group of people are affected by this, or just what is happening. The world is almost like a weird backdrop for the events to happen. The events don't directly address what is happening in the world or try to change it, and I feel that the author could have switched the setting to anything without needing to change much of the writing. If you told me that this world is actually in Mars and there are flying unicorns, it would all work with this narrative.
Those are all the books I read in April! What did you read? Have you read any of these? I would love to hear your thoughts!
Check out the resources on to help Palestine and covid crisis in India & Nepal at the top of post!
Hope you have had the chance to enjoy some Spring too.
Thank you so much for reading 💖