Hello there!
I have finally gotten inspired to write a book review 🙌 I took a long hiatus from posting them because I have had difficulty getting my thoughts across in the form of a review, but buddy reading The Betrayals by Bridget Collins with Stephen @ Stephen Writes made me really eager to sit down and write. (and I'm sorry to report that I was so keen on writing a review that I did it when I was supposed to be writing a research manuscript instead oops)
Stephen and I had some great discussions on The Betrayals and I feel that there was a lot to unpack! Thanks for buddy reading it with me Stephen, it was a lot of fun!
Let's get into it!
The Betrayals by Bridget Collins
Read as an audiobook
416 pages
Genre: ???
If everything in your life was based on a lie
Would you risk it all to tell the truth?
At Montverre, an exclusive academy tucked away in the mountains, the best and brightest are trained for excellence in the grand jeu: an arcane and mysterious contest. Léo Martin was once a student there, but lost his passion for the grand jeu following a violent tragedy. Now he returns in disgrace, exiled to his old place of learning with his political career in tatters.
Montverre has changed since he studied there, even allowing a woman, Claire Dryden, to serve in the grand jeu's highest office of Magister Ludi. When Léo first sees Claire he senses an odd connection with her, though he's sure they have never met before.
Both Léo and Claire have built their lives on lies. And as the legendary Midsummer Game, the climax of the year, draws closer, secrets are whispering in the walls…
The Betrayals is an odd book. It builds mystical intrigue around an academy in which scholars write grand jeus. The story is set in a world in which politics have taken a turn towards limiting and prejudiced. This dark academia vibe was enough to get me excited about the book, however, The Betrayals doesn't quite deliver.
Leo is a frustrating main character who throws around misogynistic comments and arrogance wherever he goes. After writing a passionate letter, he is kicked out of his political party and forced to return to Montverre, an academia for the grand jeu in which he studied many years ago. Leo is gripped by anxiety for needing to return because something awful happened in Montverre. Meanwhile in Montverre, Claire Dryden is the first female magister in the academia and she is determined to show everyone that she can do it.
The story is told in 4 perspectives, that of Leo's, Magister Dryden's, Leo's diary entries from the past, and The Rat's, who is a mysterious character we know little about. I much preferred reading the diary entries and Magister Dryden's perspectives — while the Leo from the past was annoying, the Leo of the current time is absolutely insufferable. I was so relieved when one of Leo's POVs changed into Magister Dryden's.
Apart from the main characters, the people in The Betrayals felt irrelevant and one-dimensional. We never get to know the side characters, even though they have a lot of influence in the story. They kind of pop in and out of the narrative and they assume whatever characteristics are useful for them. I wish there was more exposition and fleshing out of the side characters so that their involvement wouldn't be so out of the blue.
My main issue with The Betrayals is the complete lack of worldbuilding. Although the narrative is similar to historical fiction, the time period is odd and cannot be pinned down. Instead, it seems like The Betrayals is some sort of a magical realism, alternative history, non-magical fantasy, or a light dystopia — but I have no idea what it is even after having finished it. We get a feeling that the world is abusive with horrible purity laws, but there is no explanation of the political structure, how this came about, how large group of people are affected by this, or just what is happening. In fact, Stephen and I ended up discussing how the world is almost like a weird backdrop for the events to happen. The events don't directly address what is happening in the world or try to change it, and I feel that the author could have switched the setting to anything without needing to change much of the writing. If you told me that this world is actually in Mars and there are flying unicorns, it would all work with this narrative.
Incorporating such a disconnected world into a book feels almost experimental. I haven't read a book like this before, and I have to admit that I'm intrigued by its uniqueness, but overall I think the experiment isn't very successful. Instead of adding to my sense of mystery, the lack of worldbuilding and the author's decision to not tell us anything about the grand jeu just frustrated me. The book is difficult to follow and the narrative becomes uninteresting. Also, the hints towards oppressive politics made me see the events as somehow small and irrelevant. Who cares about this and that grand jeu and the issues in Montverre when people disappear in the night?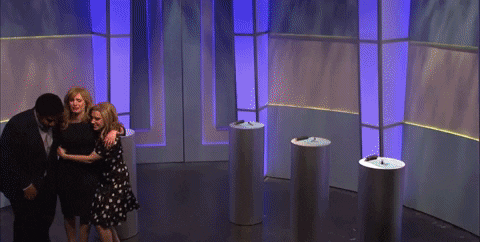 Finally, I need to admit that I found The Betrayals very slow. The events drag on at a snail pace which made me lose interest at multiple points. Stephen and I stopped to discuss the events every 5 chapters or so, and I have to admit that I was very excited for the discussion and eager to get to the next discussion point but not very keen to actually read on in the story. If I had read this alone I may have dnf:ed it, but the discussions kept me going.
I think the character development, worldbuilding and pacing could be improved, but I didn't hate The Betrayals. It has clever twists that I couldn't see coming at all (even though Stephen and I tried to create a lot of theories and predictions, we couldn't guess what was coming). Magister Dryden is a great character, and I grew to enjoy the idea of grand jeus. These games the book centres on kind of remind me of the endless dance around my research projects at the university – seeing the characters' pain at creating grand jeus was supportive to see, I felt like I want to feel passionate and work hard to bring about my own grand jeu too ( = my PhD dissertation).
Although The Betrayals wasn't perfect for me, I'm still excited to read The Binding by Bridget Collins!
Have you read The Betrayals or is it on your TBR? What are your thoughts on the idea of a world as a backdrop rather than as an integral part of the book? Do you agree or disagree with my thoughts? I would love to know!
Thanks so much for reading! Hope your day is full of magical things and a lot of cozy reading time!