If you know me, then you know that I get extremely excited about readathons. Especially G @ Book Roast's Magical Readathons are amazing and I'm always squealing from joy whenever a new announcement comes up.
In August it's time to dive into NEWTs, or the Nastily Exhausting Wizarding Tests, that Hogwarts students complete on their seventh year of study to reach their preferred career. Book Roast has made it possible for us bookaholics to do the tests by reading! NEWTs is an extension of OWLs that happened in April (but you can still take part if you didn't participate in OWLs). G gives you all of the details in her announcement video:
I am pursuing the career of a Metal Charmer, a mysterious profession of risky and careful work to produce intricate metallic objects with magical properties. Things like the time turner, the golden snitch, and much more!
As the profession of a metal charmer is exclusive, reaching the career is very difficult. That's why I need to read 12 books in August 😱 that's about 5 books more than I usually take up and I have already lost 10 days of the month for moving house! I'm panicked, hyperventilating and still kind of exhilarated.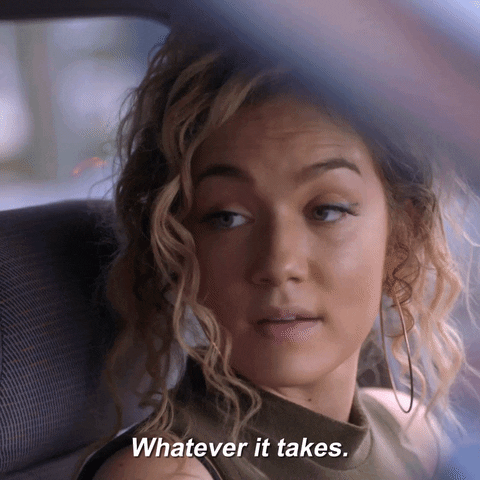 Am I ready to give up all of my free time to reach this career? Yes. Am I ready to let my body decay while I stay in the same spot reading until I am a metal charmer? Yes. Will I procrastinate university work to reach my metal charmer magical career? Hell to the yes. Will I stop watching Netflix? NNnngggh, I don't know man.
My NEWTs TBR
My required exams:
For some prompts I have listed two books, and in case I run out of time I'll pick the second option but I would love to stay in my original TBR and stick to my first picks.
A: Acceptable, E: Exceeds Expectations, O: Outstanding
A: Read a book that ends on an even page number
Gracy & Fury by Tracy Banghart
After receiving this beautiful thing from a past Fairyloot box, I have been dying to read it. Now is my chance! It's short, and hopefully filled with action and feminism 💪 310 pages
E: Read a standalone
Option 1: To The Lighthouse by Virginia Woolf
I have been trying to read this book for so long. I start, get a headache and leave it. I start it again, love it for a bit, fall asleep and then leave it again. This time I can do it.
Option 2: Sea Prayer by Khaled Hosseini
Well if I can't do it with To The Lighthouse regardless of my determination then Sea Prayer has got my back. It's 48 pages long so I can easily panic read it if need be.
O: Read a book that is longer than 350 pages
Option 1: We Hunt the Flame by Hafsah Faizal
I received an arc in exchange for an honest review, but have already missed the publication date (it was 8th August) like a proper arc traitor. (I'm a mess and can't help it) But I love it a lot so far – the language is so Laini Taylor-esc! I'll definitely finish it but at this stage I don't want to make myself feel rushed.
Option 2: The Poet X by Elizabeth Acevedo
If I find myself slowly enjoying We Hunt the Flame, The Poet X is here for the rescue. I have wanted to read it ever since it was published. It is told in verse and only 368 pages in comparison to We Hunt The Flame's 472.
A: Read a book with a gorgeous cover
Sorcery of Thorns by Margaret Rogerson
That cover. I would like to frame it please. I was supposed to read Sorcery of Thorns last month, but yeah um, that didn't happen. But it's here now and ready to overtake the show! I have started it and love it so far, it's really fun.
E: Read a comic/graphic novel/manga
Mooncakes by Suzanne Walker & Wendy Xu
I was so lucky that I got an arc of this hyped up graphic novel to be released in October! It's about witches and werewolves and baking and my body is ready.
O: Spongify! (a softening charm) – read a paperback book
Lips Touch by Laini Taylor & illustrated by Jim Di Bartolo
This beauty has been hanging out in my shelf since I devoured Strange the Dreamer for the first time (ah to be able to read it for the first time again). It is a collection of short stories by Laini Taylor, and I'm bursting from joy just thinking about being able to fall into her prose again! There are 3 stories and my current plan is to read one every coming Sunday (11th, 18th and 25th).
A: A book with LGBTIQAP+ representation
Heartstopper vol 1. by Alice Oseman
The hype has gotten the best of me and now I want to read Heartstopper. It is a webcomic but has also been published in paperback. I'll be relying on the webcomic version because I spent all of my pennies on furniture last week. I really wanted to pick a lesbian/bi/pan/demi/asexual representation book for this prompt but I couldn't find any that I have available to me and that are short, light reads. If you can recommend any good ones I would really appreciate it!
E: read a book that is not a first in a series
The Beauty of Darkness (The Remnant Chronicles 3) by Mary E. Pearson
I'll be doing a mini-review for parts one and two soon, but they were so so so so so so GOOD. I especially loved the second one and gave it a dazzling 5 stars. The Beauty of Darkness is an audiobook and I am enjoying it already.
O: McGonagall does not mess around! Read a book over 500 pages
Option 1: Skyward by Brandon Sanderson
Brandon Sanderson is the master of immersive fantasy. I cannot wait to see how he deals with scifi! 513 pages
Option 2: I Love Yoo by Quimchee
In case I cannot finish the monster that Skyward is during the readathon, I could pick up I Love Yoo webcomic. Similarly to Heartstopper, this one is free online. I read the first page of it some time ago and it already broke my heart. It also has accompanying music in Youtube that you're supposed to listen to while you read the comic. So cool! Although this is my easy option, I'm not sure this one is possible for me to finish either, it's 770 pages.
A: Read a book that was recommended by a friend
Option 1: Warcross by Marie Lu
One of my friends loves Warcross and has been recommending it to me multiple times over the past year. I am slightly hesitant about it because I wasn't a big fan of Ready Player One, and the friend and I tend to have very different tastes in books. Hopefully I'll like it! I have got this one in audio.
Option 2: Heartstopper vol 2 by Alice Oseman
I don't know how much audiobook listening I'll do in August because I still haven't got a gym membership in this new city and gym is usually where I do most of my audiobook listening. If audio-time is short, I'll opt in for Heartstopper vol 2! This one is recommended by loads of booktubers I follow and tbh, I watch so many of booktube videos that I would consider many booktubers to be pretty much my friends already. I hope that doesn't sound lonely, does it? 😨 Kind of one-sided at least 😅
E: Read a book written in past tense
The Deathless Girls by Kiran Millwood Hargrave
Another arc that I can't wait to get to! This brides of Dracula retelling is said to be gothic, intoxicating, feminist, darkly provoking and deeply romantic. Sign me up! I haven't got an easier option planned for this one but I can definitely find one on the go if I need to.
A: A book that is black under the dust jacket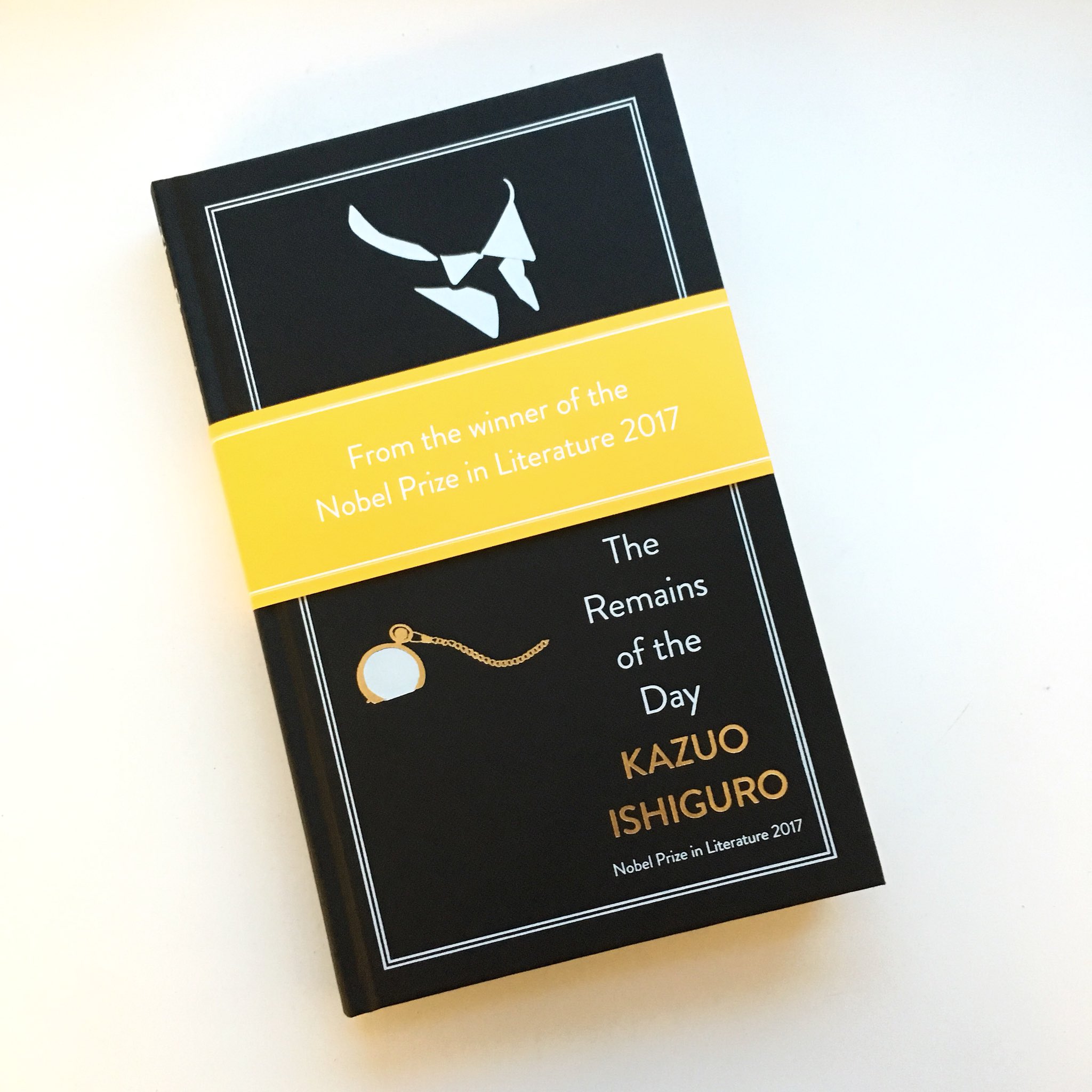 The Remains of the Day by Kazuo Ishiguro
Is that really a dust jacket? My husband said that it totally is, and I have to agree. It's a cropped jacket, very fashionable. I am very excited to read this one! Although I'm also intimidated by it. But I have to, this beautiful edition demands to be read.
Whew that is quite a pile considering that I only have 3 weeks to read through all of it. I can do it, right? Right?
Are you planning to do NEWTs? What is your TBR like? If you have a post, leave a link below or comment and I'll go find it, I would love to check it out! I want to see what everyone has been up to!
My life is just now starting to normalise after what was maybe one of the busiest months I have ever had. July was crazy! I poured my heart and a tankful of tears into my masters thesis and then packed my life up and moved to a new city. The moment my computer was unpacked, I was drafting up my NEWTs TBR and this post feverishly.
Yes Please for August and loads of chilled out reading in the midst of university work (in preparation for my PhD EEEEEEEEK) and furniture deliveries.
Thank you so much for reading!