It's finally time for my Fairyloot unboxing for January!
Fairyloot is a monthly bookish subscription box based in the UK! Every month they select a theme and fill a box with bookish goodies that fit the theme, in addition to a newly released, hardcover, signed YA fantasy book. The contents are a surprise until you open up this magical treasure crate. See more in their website.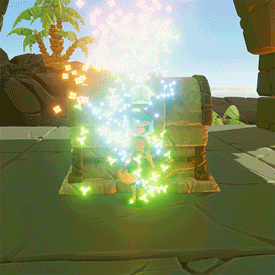 I got a Fairyloot subscription from my husband for Christmas. I was pretty much jumping around the livingroom with tears in my eyes when he told me. I'M SO GRATEFUL. He got me a subscription once before, a year ago, and Fairyloot turned out to be preeetty much holy for me 😂 I get super excited once the theme is announced, I stare at my calendar longingly for weeks until the crate gets here and then I make a huge event for myself of unboxing it. I need candles, quiet music and lots of room to get hyped. And then I get excited about the next box while enjoying the previously received goodies. If someone built a religion around bookish subscription boxes I would join.
Let's start unboxing!! A note of warning, if you are subscribed to Fairyloot but for some reason haven't received your box or have yet to find the perfect time to open it (relatable), stop reading here to avoid getting spoiled for the January box. (Then come back later to hype with me!!)
Continue reading

"Fairyloot Unboxing for January"