Welcome to my second post in the Best & Worst of 2019 series 🤩 Although 2020 is in full swing, I still want to ponder some 2019 reads! Today I'm here with the worst 10 books I read in 2019. It's time to spill the piping hot tea!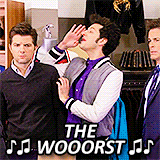 I try to always pick up books that I think that I'll enjoy and I never hate-read books. But sometimes, a blurb or a pretty cover lures me in and I end up struggling my way through the book. Although I DNF books quite frequently (DNF as in did not finish), sometimes I finish novels that I dislike. Most often that happens when I'm taking part in a readathon and I can't afford to DNF a book that I have already invested a lot of time in, because *gasp* I might lose the readathon! Sometimes I keep reading because I hope the book redeems itself or I have spent a lot of money on the copy that I have.
I don't mean to offend anyone who loves one of these books! They simply were not for me.
But let's get into the WORST of 2019, I'll be listing the titles from the least bad to worst if that makes sense – #10 has just about stepped into the chamber of worst books whereas #1 is in the deepest pit of that place.
Click here to read the entire blog post