Hello there! Happy February and happy Black history month!
February is the time for Blackathon! The readathon runs for the entire month, and the idea is to simply read books by Black authors. The challenge is hosted by the wonderful Jesse @ Bowties and Books and cohosted by Starlah @ starlahenjoys, Shane @ luxuriousblu, Fadwa @ wordwoonders, Arri @ boriqueerreads, Nina @ the_wandering_reader, Anna @ never_withouta_book, and Chanelle @ chanelletime. Check out the readathon Twitter here to get all the deets.

I'm really excited for this round of Blackathon, especially because there is also a competition aspect! Teams of different genres (lit/contemporary, thriller/horror, romance, and sff) compete over which group reads the most pages in their team's genre. As a fantasy buff, I have predictably landed myself in the SFF group. Here are the SFF group challenges: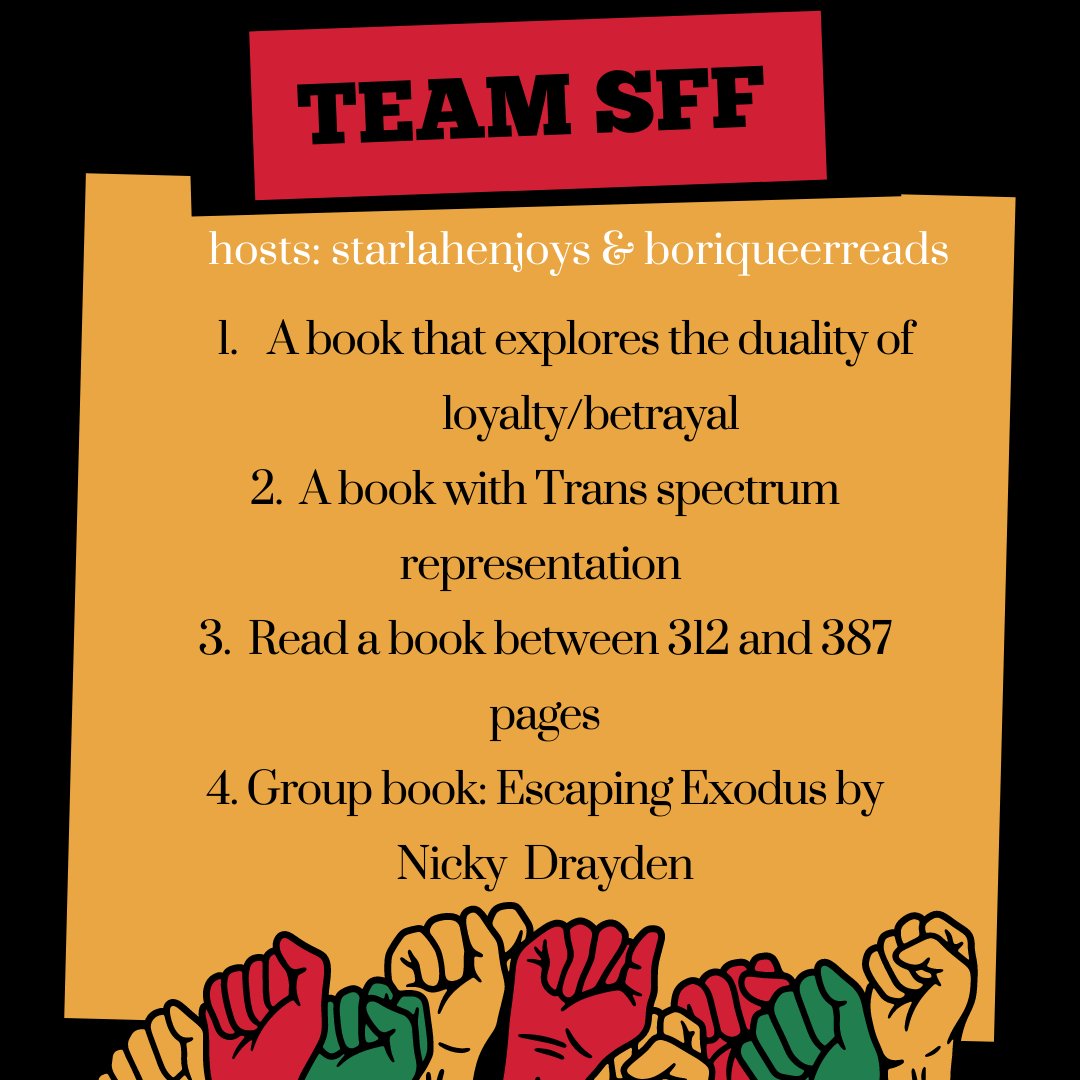 In addition to teams, Blackathon will also host a 24 hour readathon on 12th-13th February, and the organisers also have a bunch of fun challenges, reading sprints and watchalongs planned!
Only books that are scifi or fantasy will be added to my group's total page count, so I'll try to prioritise reading sff — but I think I won't be able to resist picking up some other ones too!
My TBR pile
My list will be much longer than what I'll actually get to (I usually read about 5-7 books a month), but as a mood reader I have no idea what I'll pick up and these are the ones that I'm most excited for at the moment!
The Haunting of Tram Car 015 by P. Djeli Clark. 📱 Ebook 🐉 Fantasy
A Master of Djinn by P. Djeli Clark. 📱 Ebook 🐉 Fantasy
Children of Blood and Bone by Tomi Adeyemi. 📱 Ebook 🐉 Fantasy
Kingdom of Souls by Rena Barron. 📱 Ebook 🐉 Fantasy
Year of the Witching by Alexis Henderson. 📱 Ebook 👻 Horror 🐉 Fantasy
The Unbroken by C.L. Clark. 📱 Ebook 🐉 Fantasy
Black Sun by Rebecca Roanhorse. ☁️ Paperback 🐉 Fantasy
Son of the Storm by Suyi Davies Okungbowa. ☁️ Paperback 🐉 Fantasy
Witches Steeped in Gold by Ciannon Smart. 📖 Hardcover 🐉 Fantasy 🧚‍♀️ Fairyloot copy
Born a Crime by Trevor Noah. 🎧 Audiobook 🌍 Nonfiction
All Boys Aren't Blue by George M. Johnson. 🎧 Audiobook 🌍 Nonfiction
When No One is Watching by Alyssa Cole. 📱 Ebook 😱 Thriller 📚 Library copy
Dear Martin by Nic Stone. 📱 Ebook 🍓 Contemporary 📜 poetry
The Girl with the Louding Voice by Abi Dare. 📱 Ebook 🌼 Literary fiction
The Vanishing Half by Brit Bennett. 📱 Ebook 🌼 Literary fiction
Queenie by Candice Carty-Williams. 📱 Ebook 🍓 Contemporary
Kindred by Octavia E. Butler. 📱 Ebook 🚀 scifi
Have you read any of these books? Let me know which ones you loved so that I can prioritise reading them asap! And are you taking part in Blackathon? What's in your TBR? I would love to know!
Thank you so much for reading!