Hello there! Hope you are having a great day!
I'm lightyears behind everyone else, but here I am – slowly, very slowwlyyy making my way through these beginning of 2021 posts.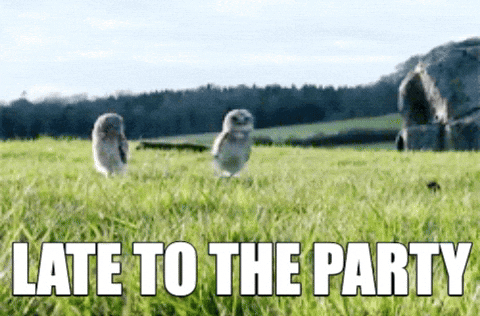 Even though I know I'm late with these, I'm really enjoying writing them! I could still be doing these in May who knows haha.
Today I get to show you my 2021 TBR! I had a yearly TBR for 2020 which I did not follow at all, but I tried my best to be mindful to cater for my changing mood when selecting these 21 books. I'm also making it a goal to check up on how I'm doing with this TBR every couple of months! I chose books for this list that I want to challenge myself to read, books that I have been putting off for a long time and books that I have been excited about for some time.
End of the year posts:
Yearly TBR: 21 Books for 2021
2021 New Years' Resolutions (coming soon!)
Top 10 of 2020 (coming soon!)
The 2021 TBR
Onyx & Ivory by Mindee Arnett
genre: YA fantasy, owned format: hardcover
This is the oldest Fairyloot book on my bookshelves that I still haven't read! I'm very excited for it because the magic is about communicating with animals and the hardcover is absolutely beautiful with its black sprayed edges.
The Tombs of Atuan by Ursula K. LeGuin (#2 in Earthsea Cycle)
genre: Fantasy, owned format: paperback bind up of the entire series
I'm a huge fan of Ursula K. LeGuin and the Earthsea series has a special place in my heart. I used to borrow the Finnish translations of Earthsea from the library when I was a child – I understood nothing about the beautifully intricate fantasy world but I was still bewitched by the writing. Now I want to read this and take in the story too!
Lady Elizabeth by Alison Weir
genre: Historical fiction, owned format: paperback
I found a lovely, floppy paperback of Lady Elizabeth 3 years ago in a charity shop and now it's high time to pick it up! Alison Weir is a historian and I have heard that her historical fictions are filled to the brim with interesting historical detail in addition to twists and turns.
Gilded Ones by Namina Forna
genre: YA fantasy, owned format: paperback
Gilded Ones was published earlier this month but I was lucky enough to get a gorgeous early version of it already last Summer in a Fairyloot box. I have been looking forward to reading it but I haven't managed to find the perfect time to pick it up yet.
Lovely War by Julie Berry
genre: Fantasy/historical fiction, owned format: paperback
Lovely War is a romance set during the second world war – but with a twist – Greek gods get mixed up in the events and narrate some of the plot. I saw this on many top 2020 reads lists and I have high hopes that maybe it'll be a new favourite for me too!
Burnt Sugar by Avni Doshi
genre: Literary fiction, owned format: paperback
There's about a 50-50 chance that I love or hate this book. It has received mixed reviews, and I can't help but get more and more intrigued by it. The synopsis sounds pretty great: This is a love story and a story about betrayal. But not between lovers – between mother and daughter. Sharp as a blade and laced with caustic wit, Burnt Sugar unpicks the slippery, choking cord of memory and myth that binds two women together, making and unmaking them endlessly.
Nocturna by Maya Motayne
genre: YA fantasy, owned format: hardcover
A lot of people have been raving about Nocturna and its sequels and I want to join the hype train. I read the first chapter of this some time ago and I think I'll really enjoy reading the entire book! It's a magical story of a 'face-changing thief' set in a Latinx-inspired world!
Humankind by Rutger Bregman
genre: Nonfiction, owned format: hardcover
Mikko and I got this book for Christmas, and honestly I think it's exactly what I need! Humankind has one important argument: humans are inherently good. If a 500-paged nonfiction about the kindness of people can't give me hope, I don't know what will!
Starsight by Brandon Sanderson (#2 in Skyward)
genre: YA scifi, owned format: ebook
Starsight has fluttered on numerous TBRs ever since I read Skyward – an action-filled scifi with complex characters, good humour and so much suspense that I couldn't put the book down. I have been putting off Starsight for zero good reasons and 2021 is the time for good things like this!
The Confectioner's Coup by Claire Luana (#2 The Confectioner Chronicles)
genre: YA Fantasy/romance, owned format: ebook
I read the first book in this series 3 years ago (aaah how has it been that long??) and absolutely loved it. It wasn't a 5-star but it made me laugh with tears in my eyes and the main character was so absolutely clueless. I'm hoping that this second book in the series is as entertaining as the first.
Excession by Iain M. Banks
genre: Scifi, owned format: ebook
Mikko (my partner!) is really into scifi, and I have given him numerous promises to explore the scifi scene more often. The Culture series by Iain M. Banks is one of his favourites and Excession in particular. I have also wanted to pick this up for other reasons – one of my favourite authors, Becky Chambers, mentioned that she is inspired by the Culture series!
A Torch Against the Night by Sabaa Tahir (#2 in An Ember in the Ashes)
genre: YA Fantasy, owned format: ebook
I have waited way too long to pick up the second instalment in An Ember in the Ashes series! I loved the first book – it has high stakes and gripping action. I have a feeling that I'll love the entire series! Definitely pick up the first book if you are looking for an epic new fantasy series.
Seleesien Nakija by Erika Vik (#2 in Kaksoisauringot)
genre: Fantasy, format: paperback
Seleesien Nakija is a sequel to Han Sanoi Nimekseen Aleia – a Finnish fantasy series that has yet to be translated to English. The first book was pretty unique, a mysterious steampunk about a 19th century inspired world where humans and 'Seleesit' (a species like humans who have magical abilities) struggle to trust each other. I didn't love the first one – but the second one could have my heart! Also, the world was so complicated that I really need to continue reading it soon to make sure I don't forget it all.
Flesche by Mary Jean Chan
genre: Poetry, owned format: paperback
I watched Mary Jean Chan's interview about her poetry in an online book festival, and rushed to buy a copy of her work. She explores bilingualism and what it is like to be queer & Chinese-British. I have actually already started reading it and I simply love it. The poems are really impactful!
A Spark of White Fire by Sangu Mandanna
genre: Scifi
I have seen this book gather loads of praise for years already, and this is always at the top of my mind when I think of books I would like to purchase. I have heard that it is a queer, fast-paced space opera with a lot of Indian mythology interleaved in the story!
Inkspell by Cornelia Funke (#2 in Inkworld)
genre: YA Fantasy, owned format: paperback
Inkworld is my favourite series from my childhood. These books got me into reading, and made me fall in love with fantasy. Despite of how much I love them, I have actually never reread the series. I read Inkheart at the end of last year, and I'll definitely continue the reread in 2021!
She Who Became the Sun by Shelley Parker-Chan
genre: Fantasy
Every yearly TBR needs at least one highly anticipated new release! She Who Became the Sun will be published on the 20th of June this year, and I'm already giddy from excitement. It is pitched as a mix of mulan and The Song of Achilles. It is queer and set in 1345 China. I'm so ready.
Black Sun by Rebecca Roanhorse
genre: Fantasy
I have seen nothing but praise for Black Sun, and I must jump into the hype train. It has celestial prophecies, political intrigue, and its queer. I don't know much more about it because I would like to dive into its depths not having read the full synopsis – but I really like the tagline it has:
A god will return
When the earth and sky converge
Under the black sun
Any horror/suspense
I have never really read any horror or suspense because I'm easily spooked. But lately I have gotten increasingly interested in these genres and I would like to try something. Some books that I have been eyeing include Mexican Gothic by Silvia Moreno-Garcia, House of Leaves by Mark Z. Danielewski (although it seems impossible to find a copy that doesn't cost a fortune hah), Plain Bad Heroines by Emily M. Danforth, or The Year of the Witching by Alexis Henderson. I have also had other ones on my mind such as Horrorstor by Grady Hendrix, Burn Our Bodies Down by Rory Power and Horrid by Katrina Leno. Do you have any recommendations on where to start as a horror/suspense newbie (and a chicken)?
Audiobook backlog
Some audiobooks have been lying in my virtual bookshelves for so long. In 2021, I hope to clear my conscience a bit by finally going through some of this audiobook backlog! I have The Girl with All the Gifts by M. R. Carey, Vox by Christina Dalcher, An American Marriage by Tayari Jones and Shadow of the Fox by Julie Kagawa. I know there are several others – I bet I had Lincoln in the Bardo somewhere? – but these are some of the ones that I have had on my mind.
Start a new series by Cassandra Clare
I really want to get into the Shadowhunter realm but I'm having some difficulty picking where to go next. More than 3 years ago, I read City of Bones by Cassandra Clare and I remember not enjoying it much. Since then I picked up, and completely devoured, the Infernal Devices trilogy by Cassandra Clare. I'm not sure if my dislike of City of Bones was because it is a debut and Cassandra Clare's writing style has since become stronger, or because I tend to dislike urban fantasies? Now I don't what to do – should I reread City of Bones so that I get to read the entire Mortal Instruments series, should I skip the entire Mortal Instruments series and go straight to Lady Midnight, or should I pick up Chain of Gold by Cassandra Clare 😵 I really want to pick up a series by Cassandra Clare this year, but I have no idea which one I should go for. Any and all tips are appreciated!
That's my yearly TBR for 2021! Do you see any of your favourites? Any that you disliked? Let me know and maybe I know what to prioritise/avoid!
I'll get a 2021 New Years Resolutions post done and published soon – and in that one I'll also check up on how I'm doing with the resolutions so far. I swear I'll finish these new year posts before 2022 (maybe)!
Thank you so much for reading! Hope you're staying safe and can find time to relax 🥰