Hello there!
Sorry for having been MIA for so long. This is a post to update why I have been gone, and most importantly – how I plan to do better.
But first of all – I'm so glad to be back here! And I'm so incredibly happy that you're here too. I have missed blogging so much and it feels freeing to finally finally finally click 'publish' on a blog post again! Thank you so much for hanging in there during this funky year when I have been the flakiest of the flaky.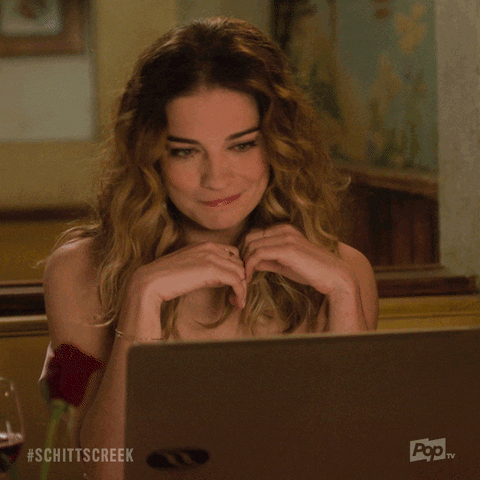 But I don't only want to talk about my endless hiatus but also something way more important. I want to share with you my action plan on how I want to do better as an anti-racist, an intersectional feminist against transphobia, and overall how I plan to be a better human being and how I can showcase these values in my blog.
Why I have been gone
Throughout the past year I have repeated the pattern of 'ah sorry I'll have to go on a hiatus!', shortly followed by 'I'm baaack!', only to disappear on a new hiatus a month later. And that's just really bad.
My problem staying afloat with blogging isn't because I don't like it. Actually I'm deeply in love with blogging. I love the friends I have made here, and this is the platform where only the sky is the limit. Blogging makes me feel infinitely better about the world. The problem has mostly been *drumroll*… my PhD.
While I'm in love with my research project (I study recreational reading behaviours! A dream job!), once I finish work for the day I feel so tired. Honestly, you should see me on Fridays – I'm basically a sea pineapple stranded on the couch. Blogging actually takes a lot more effort than one might think (even though I know that all my blogging friends definitely understand this!) and a fair pinch of creativity as well. After a long day of working I'm about as creative as a paper towel – and I found that I wasn't excited about blogging when I only had boring ideas for blog posts. Also, after 8 hours of staring into the depths of a computer monitor, I unsurprisingly couldn't force myself to do it for a second longer. Honestly I'm in awe of anyone who has been working an office job for awhile! How can you spend anytime on a computer in the evenings? I can't even look at my phone without wincing.
In the weekends I feel much better of course. But by then, I had managed to guilt myself for not blogging for the past 5 days and grown such pressure to do it that it didn't feel fun anymore. Then I let it slip, and slip some more.
But I am determined to change things up a bit, and hopefully I'll be able to continue blogging with pure joy and none of the pressure.
How I plan to do better
Before I get to my plan on how I'm going to be posting more regularly and how I'll tackle both my PhD and the blog, I want to address something else first. Something way more important.
I want this blog to be a safe space. Something that reflects the values I have, and amplifies the voices of others. I want it to be apparent and obvious that I strongly support Black Lives Matter, and I want to be proactively anti-racist. I'm learning, and I hope you will let me know if I ever do or say anything that doesn't sound good. I have created an action plan on how I'll become a better ally:
I will diversify my reading, and read more from Black authors.
It has taken me sometime to realise how embarrassingly white my bookshelves are. The lack of diversity on my bookshelves left me speechless in shock, and I'll strive to do so much better. I hadn't noticed how few diverse authors I have on my shelves before – which is just stupid considering that I know how publishing tends to be systematically racist, and white+cis+straight authors' books usually get more money for marketing which means that I'm more likely to see them everywhere, get excited, and buy myself a copy.
But now is the turning point! I'll do a conscious effort to pick up more books by Black authors (and generally authors of colour!). I'll check who the author is every time I pick up a book, and I'll change up my TBRs to make sure they are never fully white again.
I'm genuinely excited to diversify my reading! I want to experience so much more and read from a range of different perspectives. Really it is a disservice to myself that I haven't read more diversely before.
I will buy many more books by authors of colour!
The best way to make sure that my reading will be diversified, is to diversify my bookshelves! I want to support authors of colour and help to signal to publishers that we need diverse books by diverse authors.
Dani @ Dani's Bookshelf mentioned in her BLM post that for any book by a white author, she will buy a book by an author of colour. I'm very excited by that idea, so I'll be doing the same. I'll check the author every time I buy a book, and if they are white, I'll buy another book by an author of colour! I have a bunch of books by authors of colour on my Goodreads TBR that I want copies of, and I can't wait to acquire them so that I can read them all!
No more Harry Potter.
J.K. Rowling has been a walking garbage fire for a long time now, and she has gone on for way too long with zero consequences. She is a transphobe and I find her words abusive, toxic and dripping in bigotry. I'm a intersectional feminist, and I don't think that terfs are feminists at all. Hate doesn't fit with the message of equality and love that feminism strives to share.
I have never been good at separating the art from the artist – after all, books require their author to put their heart in their work to produce something impactful. An author's passion can make a brilliant book, but it also means that the author is an important part of the book. Accordingly I cannot stop thinking about the hateful words of an author when I read their book. The hate seeps from the pages.
This means that I won't read Harry Potter anymore, watch the movies or take part in any readathon with a Potter theme. I also won't use my Hogwarts house on any of my bios anymore. J.K Rowling has completely ruined this series and there is no way for me to enjoy it anymore. I believe that by simply reading a book, you're supporting the author if you update Goodreads, buy a copy of that book or let it influence your thinking (which is inevitable, really). And I don't want to support abusive authors. If I ever add a book in my TBR of which author is saying toxic stuff, please let me know!
Out-spoken reviews against ageism, racism, sexism, fat-phobia, transphobia, ableism…
I always try to write honest reviews, but I'll try to be better at catching any signs of hate in a book. There are so many good books out there, and I have no time for hateful content!
Trigger warnings in reviews
I have been thinking about adding trigger warnings in my reviews for a long time now, but I was always worried that what if I don't catch all of them while reading the book, and then someone reads the book unprepared for a trigger? This is a genuine worry, but I think it is better to add trigger warnings and accidentally miss one than not list any warnings at all! I'm currently trying to work out how to format trigger warnings in a review 😊
How I plan to blog more consistently
New blog design elements that I'm excited about
I'm feeling very pumped to get more blogging done because I feel braver to change up my blog designs! I want to switch up colours and pictures whenever I start to feel stagnated to get an extra motivation boost ✨ Before launching this post, I switched my blog's theme and added some little watercolour clouds on the sidebar 😊
Shorter posts!
I feel like whenever I start writing a post, they become humongous like this one. No kidding, I first wrote in the introduction that this will be a 'very short update' until I just kept going on and on haha. I don't want to limit myself from waffling, but I'll have shorter goals; instead of wrapping up all books I have read recently, I'll chat about 5-10 recent reads. I also want to get into bullet point reviews with numerous gifs!
Variety of content
In March I found myself in a book reviewing slump. I had read a reasonable amount of books and I had opinions on all of them, but I felt unable to format those thoughts into a review. Reviews started to feel like they take a lot of time and they required more brain power than I had. To combat this slowing down my blogging in the future, I'll pursue to make a lot of different types of posts, and not get stuck in reviews.
Less pressure
A year ago I thought that a strict blogging schedule would be the thing that can help me stay on track. But I have found that it puts unnecessary pressure on me, and it can even take the fun from blogging. In the future, I pursue to be more consistent with blogging by writing a lot when I feel like it, and slightly less when I don't feel inspired!
Sorry about being so flaky in the past, and I promise to do better! I'm really excited about these changes and pumped to get started with blogging again.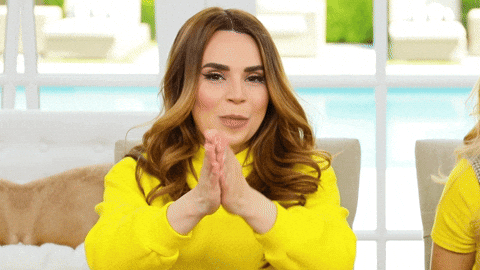 Let me know; HOW ARE YOU?? What have you been up to? What have you read recently? Any blog posts I should definitely check out? I would love to chat!
Thank you so much for reading! 💙