Welcome to my second post in the Best & Worst of 2019 series 🤩 Although 2020 is in full swing, I still want to ponder some 2019 reads! Today I'm here with the worst 10 books I read in 2019. It's time to spill the piping hot tea!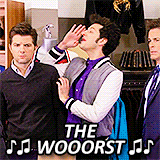 I try to always pick up books that I think that I'll enjoy and I never hate-read books. But sometimes, a blurb or a pretty cover lures me in and I end up struggling my way through the book. Although I DNF books quite frequently (DNF as in did not finish), sometimes I finish novels that I dislike. Most often that happens when I'm taking part in a readathon and I can't afford to DNF a book that I have already invested a lot of time in, because *gasp* I might lose the readathon! Sometimes I keep reading because I hope the book redeems itself or I have spent a lot of money on the copy that I have.
I don't mean to offend anyone who loves one of these books! They simply were not for me.
But let's get into the WORST of 2019, I'll be listing the titles from the least bad to worst if that makes sense – #10 has just about stepped into the chamber of worst books whereas #1 is in the deepest pit of that place.
#10 – Sorcery of Thorns by Margaret Rogerson
YA Fantasy
Published on 4th of June 2019
I have seen a lot of praise for Sorcery of Thorns so I guess we will get started with a controversial pick! The early reviews talked about it as a book-lover's wet dream and together with that beautiful cover, my expectations for this book were sky-high before I had even cracked it open. The beginning was very promising, the banter between characters was entertaining and it seemed like the story would be set in a library! Until everything started to go wrong. The protagonist, Elisabeth, came across as naive and annoying, and none of the side-characters were given a fair chance to explore their complexity. The plot was all over the place – sometimes I was entirely lost on what was happening and occasionally the direction of the events was painfully predictable. In fact, the antagonist was so stereotypical and dull that I really hoped that Margaret Rogerson was just playing with us only before twisting up the plot entirely, but no, that was the actual villain! SoT was one of the few books I have finished that felt like torture to pick up. I had so little motivation to read it that I kept putting it off for weeks. But I had to finish it because I needed to know what everyone else was raving about. I still have no idea, at first I thought it was the setting but most of the story doesn't even take place in libraries 😵
#9 – The Little Stranger by Sarah Waters
Historical fiction, horror
Published on the 30th of April 2009
The Little Stranger suffers from a bad case of 'a lot of tension with zero action'. This book is 500 pages of 'uuuuu was that a ghost! or maybe it wasn't'. Although it is beautifully written, it rocked me to sleep every time I was reading it. It is described as horror and some of the stuff that takes place is unnerving, but I wouldn't call it horror because none of the events happen on the page. Dr Faraday is a very unlikable character and an unreliable narrator – hearing the story from him was both intriguing and horrid at the same time. I grew to dislike him intensely. I'm still interested in the movie and reading Sarah Waters' other books – but as a novel this was a miss for me. The ending was the best part of the book for two reasons; 1. it was finally over and I could get rid of my copy asap 2. it is an open ending that left me guessing everything that happened.
#8 – The Psychology of Time Travel by Kate Mascarenhas
Scifi, mystery
Published on the 9th of August 2018
Most of the books on this list make me very opinionated and angry but this one was bad because I have nothing to say about it. It was awkward to read when I first started the e-book and I ended up sticking to an audio version of it because the writing style didn't work for me. The plot seemed interesting at first but then it took a wild turn towards the incomprehensible – the plot started twisting this way and that, making it difficult to follow along. I expected this book to delve deep into the psychology of time travel; what does it do to your mind to jump from one time to the next? How do you cope with seeing yourself from afar and seeing your loved ones die in the future? But this book has very little to do with any of that, mostly it is just a cookie-cutter mystery with a funky time travel element.
#7 – Women and Power by Mary Beard
Nonfiction, essay
Published on the 2nd of November 2017
I expected this book to deliver a well-researched account of modern culture and how it is difficult to reach leadership positions and power as a woman. I expected it to lightly reference mythology in search of explanations for misogyny and in finding answers to solve it. Instead this book shares classical stories and what they symbolize: Medusa (sexism & misogyny), Lysistrata (sexism & misogyny) and Athena (sexism & misogyny). Then the book concludes with a powerfully veiled statement that was in reality awfully clear and obvious. I feel like Mary Beard started a lot, but all of her points were left unfinished and hanging in the air. Some points in the book feel incomplete and I wished she would elaborate on them. The author also expects the reader to understand multiple references to politics, twitter and pop culture. Unfortunately, that is a certain way to make a book grow old very quickly – meaning that in 4 years this manifesto has lost most of its message.
#6 – The Secret Garden by Frances Hodgson Burnett
Classic, Childrens
Published in 1910
I thought that I would never finish this book. I was certain that these tedious 288 pages would be the end of me. But I'm happy to report that I made it! Although this classic children's novel made me smile at times, and I loved Mary as a character, overall I was pretty disappointed. I wanted the plot to be more about Mary, but I felt like her place as the main character slowly shifted towards Colin. I much preferred the beginning of the book. The ending turned horribly preachy with a lot of 'well now children this is why you need to be very nice and kind at all times even if you feel like crap'. I wish Mary had stayed as the spirited, temperamental lady that she was and grow up to be a strong suffragette.
#5 – Husband's Secret by Liane Moriarty
Mystery
Published on the 30th of July 2013
Liane Moriarty has a very engaging writing style. It is easy to feel immersed into her stories and relate with her judgmental, realistic characters. The Husband's Secret was no exception, it was almost an addictive listening experience to me. But this book was horrid; it was incredibly triggering and awful. It has major fat-shaming that is never condemned. Just look at this:
because Felicity was obviously too fat to find her own husband and her own life. Was that what Tess had been subconsciously thinking? Or because she thought Felicity was too fat to need her own life?
There is a lot of women hating women and fat-shaming but also thoughts of 'you're not a real woman unless you have multiple kids'. I might have enjoyed the addictiveness of the story while reading it, but now afterwards I see The Husband's Secret for what it is – a terrible, problematic book. I wouldn't recommend this to my worst enemy.
#4 – The Crown's Fate by Evelyn Skye
YA Fantasy
Published on the 16th of May 2017
The Crown's Fate is suffering from the Disappointing Sequel Syndrome. The Crown's Game was great – magical, beautifully written and real chemistry between the characters. And this was not the sequel it deserved. The Crown's Fate is a feast of tropes. We get a bit of love triangle, a taste of kind character turned evil, a bad aftertaste of worldbuilding unmade, and slippery bits of damsel in trouble. And you know what else? One of my least favourites – a bunch of misunderstandings that could all be solved if the characters could just generously listen for a hot second. The action-packed plot of the first book takes a turn to snail-pace as events take an eternity to happen. There is a lot of plotting, only for the highest point to be awfully disappointing. I was rolling my eyes so much that my eyes descended into my brain and through the back of my head into the universe. They are still rolling towards Mars.
#3 – Nine Perfect Strangers by Liane Moriarty
Contemporary
Published on the 18th of September 2018
Here we are, back with a Liane Moriarty novel. After reading The Husband's Secret I was determined to read Moriarty's newest novel – surely the problematic bits of The Husband's Secret were only a one-off and I could go back to being friends with these books? Nope, this one was even worse. It was not only problematic but straight up offensive. Characters do and think pretty messed up things that are never properly addressed. A lot of shaming of plastic surgery and other aesthetic treatments. So many of the characters were hateful against botox that it seemed like it was simply the author's opinion. Also. I was so fricking tired of every single female characters' problems stemming from them not having children. This book read almost as child propaganda. You're not a woman if you don't have kids. You will regret your childlessness when you're 50. You will become a messed up, manipulative person if you do not raise a human child. No no no no no. Liane Moriarty and I will now break up – we shared some messy goodbyes and I feel irrationally offended by her books. I will never return to her. She can write the next pulitzer price and nobel winning masterpiece but I won't read it. This is my official Moriarty-resignation.
#2 – Chasing the Stars by Malorie Blackman
YA Scifi
Published on the 21st of April 2016
We are pretty much at the top of my least-favourites list, and these two last books make me genuinely angry. Chasing the Stars is so bad that every time I see it at a bookstore I get a strong urge to hide it to prevent anyone from buying it, or I want to take it to the manager and ask if they reaaaally want to sell this book (I don't actually do any of that, I respect everyone's right to read it and discover the mess it is by themselves). The plot is messy and has problems with logic, the characters are a bit unrealistic – but this is all normal to a YA scifi. You know what isn't that usual? An extremely abusive relationship that is romanticized throughout this novel. The male love interest is scary and creepy as hell, he is possessive, abusive and in addition to sexually harassing the main character, he pretty much rapes her. Throughout this all, our main character, Olivia, finds the dude sexy as heck and his behaviour is never addressed. I kept reading it because I wanted Olivia to get the emotional support that she needed and for someone to step in and take her far, far away from that horrid love interest. Alas, no one comes, and the book gives the idea that this relationship is something that the readers should pursue to find for themselves.
# 1 – The Diary of a Bookseller by Shaun Bythell
Nonfiction, memoir
Published on the 28th September 2017
Here we are, the Diary of a Bookseller is the worst book I read in 2019. It is so bad that writing this review is somewhat painful. From that title and the cover you would think that this book is about a book-enthusiast who wants to share the love of reading with others. Nope, that's not it. Bythell never wanted to own a bookshop, he just stumbled in on a fitting day when the owner offered it to him and he was just like well, shiiiit. Why not. And you know, that's fine. But that means he doesn't need the goal of sharing a love of anything, he just seems to want some money.
Bythell writes sarcastically and often rudely about his customers in his store. Having a bit of a laugh when someone comes across as spectacularly ignorant is somewhat understandable, but many of his comments were annoying and unjustified. He is mean to elderly people, to women, to overweight individuals and to tourists. I have no idea why he is in a customer service role.
My biggest pet peeve with him was his book-purism. He goes on and on and on about Amazon and how he hates Kindles and kind of also Waterstones and e-reading and audiobook listening in general. (I listened to this book on audio and listening to it included him shame my reading preferences. Why did he agree on an audiobook format if he hates it?).
Then there were his opinions about librarians. He blatantly said that he hates librarians because they attach stickers and plastic on books, making novels that come out of the library-cycle unsellable in his shop. How narrow-minded and selfish is that? Bythell is supposed to be a bookseller; someone who I would expect to love books and reading them. Librarians do a lot of work to promote reading and education in the world, and I can't stand anyone who dismisses their work for their own money-lust. Disgusting.
As a whole, The Diary of a Bookseller is a slow, uninteresting account of an ignorant traditionalist booksellers life. Nothing happens and the most interesting thing throughout it all was that the sales declined during the winter. And even that exciting thing was drab.
That's my bottom 10 list of 2019 reads! Which books were your least favourite last year? Have you read any of these books, do you disagree or agree with me?
In 2020 I sincerely hope that I'll learn to judge books better before reading them -I want to be able to select novels that I will love and I hope to DNF uninteresting books sooner.
Thank you so much for reading!