Autumn is the perfect reading season. I can't help but be excited about dark, cold evenings when I can wrap myself into a sweater and a blanket, and read a spooky (not really spooky because I'm a chicken but somewhat spooky) book while sipping red wine surrounded by a bunch of chai-scented candles. Perfection.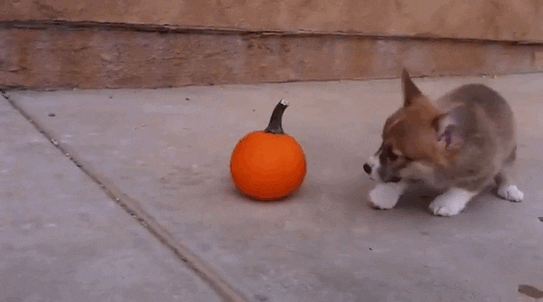 I was tagged in It's Finally Fall Book Tag by the sweet & wonderful Caro @ The Bookcheshire Cat 😍 Thank you Caro! If you aren't following her blog yet, go do that quick! You're seriously missing out, Caro does amazing reviews, book recommendations, tags and much more.
This tag was created by talltalsreads 💕
Spread the autumn appreciation and tag some people!
Don't feel pressured to do the tag if you don't want to! And if you want to do the tag, consider yourself tagged by me!
In fall, the air is crisp and clear
Name a book with a vivid setting!
The Priory of the Orange Tree by Samantha Shannon
Fantasy worlds can be so incredibly intricate and striking but I think what makes Priory's world really stay with me is its size. It's spellbinding how Samantha Shannon is able to weave a world that is magical, huge, realistic and so vivid at the same time. Large fantastical worlds tend to become difficult to follow, but in Priory I never got lost. When I was reading it I felt like I could easily imagine the different towns, regions and mountainranges. I felt like I could taste everything that the characters ate and smell all the scents that were described! This book was simply magical all over.
Nature is beautiful… but also dying
Name a book that is beautifully written, but also deals with a heavy topic like loss or grief.
The Gloaming by Kirsty Logan
Ah this book, guys, THIS BOOK! It's written like poetry or like an old fairytale. The story seems to flow from the page, but it also makes you want to roll into a ball and cry. The Gloaming is about a family in an island. A family that is drowning in their trauma and loss. It is about things left unsaid, and things that must be screamed at the sea in the middle of the night.
Fall is back to school season
Share a non-fiction book that taught you something new.
Big Magic by Elizabeth Gilbert
When I started Big Magic I was expecting to be inspired by it, but I could have never predicted how much I would learn as well. Big Magic helped me understand why I struggle with university dissertations and research project write-ups so much; they are a creative process. I hadn't though of it like that, but when the author described creativity, I felt like it exactly captured my academic writing process. I also learned that I tend to have a martyr attitude towards my studies, something like academia is suffering and I'll have to work until I cry blood to be able to finish this damnation of a thesis. But I started to see my work in a different way after reading this book. I could trick the creative process, I should change how I do it if the current system doesn't work. I highly recommend Big Magic to anyone who is struggling with work, life or creativity, it really helps you think what is important to you and how much you should pursue that thing.
In order to keep warm, it's good to spend some time with the people we love
Name a fictional family/friend-group that you'd like to be a part of.
Harry Potter and the Order of the Phoenix by J. K Rowling
So your first idea might be that I want to be a part of the main friend group and go on wild adventures with Harry, Hermione and Ron. But no, I have a completely different trio in mind who I would love to be friends with. I'm thinking about a friend group that slowly starts to emerge from the books between Luna, Neville and Ginny. I feel like they are the perfect amount of geeky, kind and fierce. I know that not everyone sees them as a tight friend group but I definitely do. And I want to join! I'm ready to talk hours about magical seaweed with Neville, about dangerous magical creatures that might not exist with Luna, and about women's rights in sports with Ginny.
The colourful leaves are piling up on the ground
Show us a pile of fall-colored spines!
Fall is the perfect time for some storytelling by the fireside
Share a book wherein somebody is telling a story.
The Remnant Chronicles by Mary E. Pearson
I had to go with a series because the Remnant Chronicles as a whole include the story in little historical snippets here and there. The story sheds light on what happened when the great kingdoms of Morrighan, Venda and Dalbreck were founded and what made such a big cleft between them. I loved how these historical details made the story so culturally rich, and as I was listening to the audiobooks, I definitely felt like the historical figures themselves were telling the story at times.
The nights are getting darker
Share a dark, creepy read.
The Doll Factory by Elizabeth Macneal
I almost used Illuminae by Jay Kristoff and Amy Kaufman for this prompt because dang that book is dark and creepy. But then I remembered about the Doll Factory and I feel like not enough people know how twisted this beauty is. The Doll Factory is about Iris who is an aspiring artist in 1850. She yearns to get out of her job as a doll-maker and be a great painter. But Iris is not why this book gives goosebumbs. It's because of Silas, a taxidermist, who sees Iris briefly and becomes absolutely obsessed with her. The Doll Factory does a great job creating an atmosphere that chills you to your bones! (but also look into Illuminae if you aren't ready for taxidermy-kind of dark)
The days are getting colder
Name a short, heartwarming read that could warm up somebody's cold and rainy day.
Princess Princess Ever After by Katie O'Neill
I could list any of Katie O'Neill's graphic novels for this prompt because they are all beautifully done, filled with emotion and kindness and diverse characters. I feel like Princess Princess works especially well for cold and rainy days that are not just dark because of the weather but also emotionally blue. Amira saves Sadie from her tower prison, and they go on an adventure together to find that they bring out the best in each other. It's qoofy, it's cute and it has loads of rep that will make you see the world as a kind place (queer characters of colour, fat rep, and more). Also it's available for free as a webcomic!
Fall returns every year
Name an old favourite that you'd like to return to soon.
Uprooted by Naomi Novik
Whew I came up with something other than Strange the Dreamer. I feel like I would forever reread Strange and endlessly fall in love with Lazlo and Sarai. But Uprooted is also one of my favourites, and I feel like it has been some time since I visited the world. I love the nature inspired magic and the main characters! However, only recently I have looked into why some readers dislike Uprooted so much, and now that I know, I would like to see if the book still works for me. I feel like I'm definitely a more critical reader now than I was when I first read Uprooted.
Fall is the perfect time for cozy reading nights
Share your favourite cozy reading "accessories"!
Coffee in a really cute mug
A blanket and a bunch of cushions
Woollen socks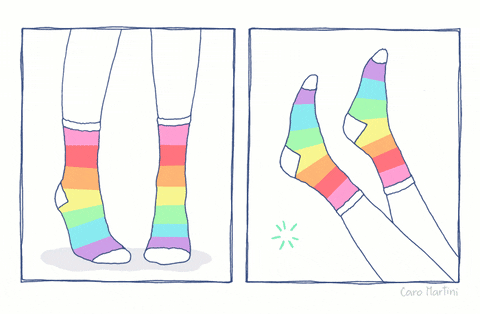 A scented candle that crackles while it burns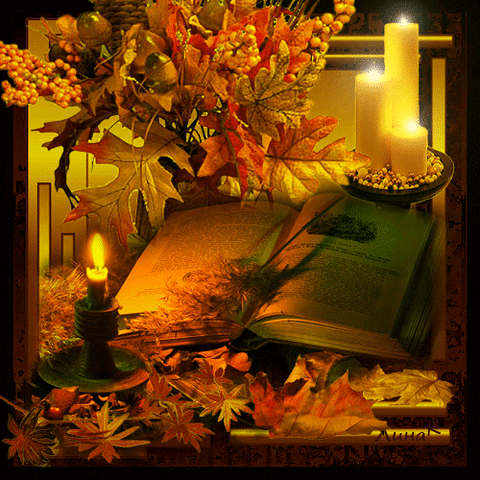 ASMR room playing on the TV (this one is my faaavourite)
Aaaand cake
What do you think of my responses? What would yours be like? What are your cozy reading accessories? Do you eat while you read? And do you have any autumn inspired reading plans?
I'm starting to get into an autumnal mood and I think I'll look into what fall readathons will be happening soon!
Thank you so much for reading!