April is soon here, and do you know what that means??
It's time for another round of OWLs Magical Readathon!!
Hosted by the fabulous Book Roast for the second year in a row, this readathon is my absolute favourite. OWLs are the exams that Hogwarts students in Hp take in their fifth year. G @ Book Roast has worked really hard and done an amazing job of bringing the OWLs to us in bookish form! This year we can take exams by reading book prompts but also work towards a wizarding career and participate in house cups and quidditch!
OWLs are not about reading Harry Potter (even though you definitely can!) and you don't have to be a Hp fan to take part! The readathon runs for the entire month of April and maybe even a bit more than that if you took part in Charms Extra Credit Readathon last year.
Information
Everything you need to know is in G's announcement video:
She has created a catalogue of wizarding careers (!!) and it is beautiful.
Some OWLs rules: only one book per subject, no cross overs or doubling up (a book fulfills one challenge only), all books that count need to be started and finished within the readathon time scale. No cheating!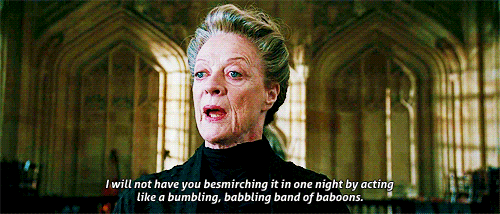 The OWLs prompts:
My OWLs TBR
My OWLs will start on the 28th of March because I managed to receive 4 days from the Charms Extra Credit Readathon last year! That means that I can start my Charms read on the 28th and all other books on the 1st of April.
After a couple weeks of serious contemplation I finally managed to decide my wizarding career!
After having taken both NEWTs (a follow up readathon in August) and OWLs I will hopefully graduate to become a Metal Charmer!
Metal Charmer is a mysterious and demanding profession in the wizarding world. It is a profession that is illegal without the supervision from the Ministry of Magic because a lot of Metal Charmer's work is highly valuable and used in important places such as Gringotts Bank or Azkaban!
Being a metal charmer requires a great deal of precision, eye to details, passion and patience!
For some reason, the profession of a Metal Charmer calls to me. It sounds important with a lot of responsibilities but still the freedom to work at my own pace and in my own peace. And I'm more than fascinated by the end result!
Metal Charmers invent and produce things like the Golden Snitch or the Time Turner. These artefacts are mysterious in their workings and almost seem to have their own mind.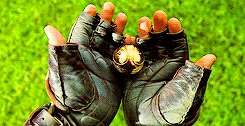 To reach the Metal Charmer position, I will be taking Ancient Runes, Artihmancy, Charms, Defence against the Dark Arts and Transfiguration. My two subjects of choice are Muggle Studies and History of Magic. However, because I like to over-do things I would also love to read the prompts for Herbology and Potions to reach the 9 subjects to receive an Outstanding overall in my OWLs!
I am terrible at making TBRs and sticking to them which is why I have decided to give myself a lot of different choices. Please let me know which ones you would recommend that I prioritise reading, I'm excited for all of them!
Here is my TBR:
I am having some trouble deciding what to read for Transfiguration, and here are my options. What do you think I should read?
I am SO EXCITED for this readathon. I feel like I have been looking forward to the OWLs for a year and now it is finally here! I will also take part in Zoe's 24hr Readathon on the 30th of March to kick off my Charms read and to finish all books I happen to be in the middle of before OWLs properly start.
Are you taking part in OWLs? What is your TBR like? Which career did you pick?? I would love to hear what you're up to!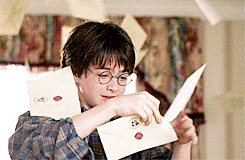 Also please help me select some books from my TBR! I'm equally excited to read all of these!
Thank you so much for reading!
-Pauliina