A Curse so Dark and Lonely by Brigid Kemmerer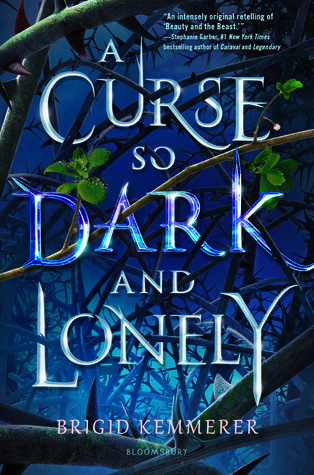 I received a free e-arc in exchange for an honest review, thank you for the publisher, author and Netgalley! Receiving a free copy has in no way affected my opinions.
Prince Rhen always taught that it would be easy to break the curse a powerful enchantress placed upon him. Simply find a girl who falls in love with him to break the spell of the autumn of his eighteenth year repeating over and over again. But that was before he knew that at the end of each fall he would turn into a vicious beast and destroy the castle and kill his own family.
After years and years, Harper is his only hope. Harper, who has learned that you have to be tough to survive with her mother slowly dying of cancer and her brother mixed up in dangerous affairs. Harper, who has been constantly underestimated because of her cerebral palsy but is in fact, strong and capable not in spite of her CP, but in addition to it.
When I heard that A Curse so Dark and Lonely is a dark retelling of Beauty and the Beast, I knew I would fall in love with it. Despite of my high expectations I wasn't let down even the slightest bit; the story stays true to Beauty and the Beast without turning predictable or cheezy. It was dark, twisted and unputdownable.
 I am usually cold as a snow-heaped mountain when it comes characters, but something about a Curse so Dark and Lonely warmed up my heart made of stone. The pacing wasn't too slow but the perfect amount of careful and patient for me to warm up to the characters and their relationships. Harper is a badass who loves her family above all else. Her disability is in no way an obstacle and she has a witty remark for everyone who dares to step out of line. But, most importantly to me, she didn't leave her vulnerability behind. Way too often in books we are told about heroines who fight with confidence and run towards dangers without hesitation, but often these characters lack depth and human-stuff. Like stress, anxiety and exhaustion. Harper was a fresh breath of air because she was relatable. She was angry when she was whisked away to Rhen's world, and her anger doesn't dissipate within a couple pages and a few sweet words from the ah-so-handsome prince.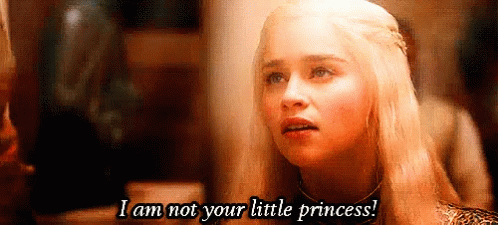 Rhen is the handsome prince, but he is also a big ball of depression. He tries his best to hold up his defenses but underneath it all is both tragedy and angst. I honestly don't know if a Curse so Dark and Lonely had magnificient character development on Rhen's part, or, if the book changed me in the course of reading it. At first I had an intense dislike of Rhen but over time he grew on me and turned out to be one of the most memorable characters even when he was matched with the pretty awesome Harper.
I don't usually give such detailed character descriptions but I reaallly have to mention Grey as well. He is Rhen's commander and got mixed up in the mess of the curse at the very beginning. Since then he has served Rhen as he best can as his only servant/soldier. Grey is not a simple forgettable side character though. He is kind but stern, somewhat grumpy and 100% lovable for being such an honest person.
Although a Curse so Dark and Lonely is clearly recognisable as a Beauty and the Beast retelling, it still managed to pull the rug from under my feet. I made a bunch of theories about what was going to happen next, but either I am very poor at guessing (I am) or the plot had pretty clever twists throughout (it did). That also made the book unputdownable and I spent quite a few mornings bleary-eyed because I couldn't put the book down to get a decent amount of sleep.
The Weekend Aesthetic
This week I am combining my review with the weekend aesthetic feature! The weekend aesthetic is inspired by the lovely Jordan @ the Heart of a Book Blogger who does these features every week. Last week she featured Her Royal Highness, go check it out!
I'm trying to do these aesthetics every other weekend but this one is the first one in a long time (ssshhhhh).
I couldn't resist doing an aesthetic for A Curse so Dark and Lonely!
The Aesthetic
Have you read a Curse so Dark and Lonely? Are you planning to? What do you think of the aesthetic?
Do you know any other good Beauty and the Beast retellings that you could recommend?
I heard that Fairyloot is doing a Beauty and the Beast inspired box for February and I just happened to get a subscription as a Christmas gift. I am so freaking excited! Also on that note, I will soon share an unboxing of the January Fairyloot box with you all, keep your eyes peeled 👀
Thank you so much for reading!
-Pauliina