The year is coming to its end and it's time to start combing through what I read in 2018! Today I'll be listing my favourites of the year, and next I'll add posts on my least favourites and a complete list of everything I read, ranked in order of preference. So stay on the lookout if you want to see those! 👀
Favourites first! This is a list of ten books that I want to read again and again and fall into their mysterious book-page-arms. I'll swoon over them until the end of times.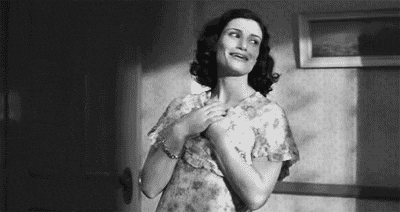 PPssst click on the title to visit the Goodreads page for each book
Oh be still, my beating heart! Strange the Dreamer can have my soul, my whole life, and all of my Christmas chocolate (the ultimate sacrifice, you see). I reread Strange in preparation for the sequel, Muse of Nightmares, and it stays at the top place as my favourite book of all time. Laini Taylor's writing is incredibly beautiful and I love the characters to bits. I would have nothing changed of this story. I love every little detail of it.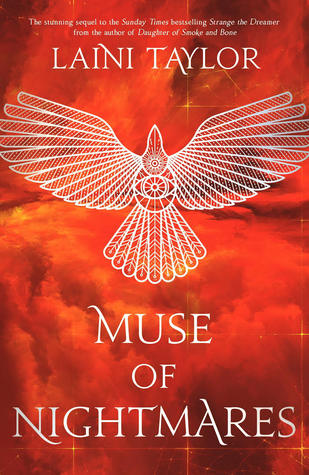 The Strange the Dreamer duology has taken over my soul. Muse of Nightmares is clearly the second best book I have read all year. In my opinion it was the perfect sequel for Strange but it didn't quite beat the first book in the series. It is a beautiful conclusion to the series and Laini Taylor's skill is beyond incredible. I don't even know how she does it? Maybe she is in fact a godspawn with a gift for enchanting readers with her writing?
Oh my goodness guys, this book was amazing. I was up finishing it until 4.50am because I could not put it down. Circe is a retelling of Greek mythology and Madeline Miller is masterful at weaving together different myths into an amazing story. Circe is a strong female character who is relatable and empowering beyond measure. I loved how many underlining meanings the story holds.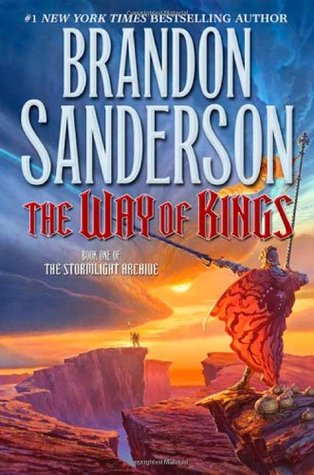 The Way of Kings is an intimidating beast of a book. It is huge at 1007 pages but listen, every single page is worth a million pearls (or Christmas chocolates). It is probably the best epic fantasy I have ever read and I cannot wait to continue on with the series (which consists of 8 more of larger-than-1000-pages tomes). The characters are complex and vulnerable with intricate faults. Kaladin is one hell of a character.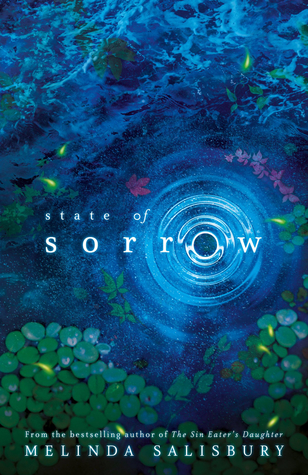 I devoured this beautiful book in one day. I wasn't expecting to fall in love with it and I didn't know anything about it when I first picked it up. And it ended up being an unforgettable journey. State of Sorrow is often listed as a fantasy simply because it is set in a country that doesn't exist, in other terms it is more like a mix of mystery and historical fiction. What I loved the best about it was how logical the characters were in their thinking. No one acted out of character and everyone was diverse. The problematic situations were really problematic and I couldn't come up with any solutions. I'm dying here waiting for the sequel.
Americanah was incredibly surprising to me. At first I wasn't a big fan of it but then I started to relate to both of the main characters, Ifemelu and Obinze. The characters made the story for me, but also Chimamanda Ngozi Adichie's insight into immigration and race. As a white person I learned a lot about Nigerian culture and race in general, but as an immigrant I could perfectly see myself in this story. Life as an immigrant is perfectly summed up: you never blend into the country you have moved to but also never again feel completely at home in your native country either.
Claire North is one hell of a writer. One of my last year's favourites was The First Fifteen Lives of Harry August by Claire North and Touch didn't fail my high expectations. The idea is amazing; some individuals have gained the ability to switch bodies by touch after a near-death experience. Kepler doesn't have a body anymore after a murderer tried to beat him to death in a dark alleyway and he reached out to touch him before his death, accidentally switched bodies with the murderer, and watched through unfamiliar eyes his own body die. Now he lives from body to body and he is not the only one of his kind. Sounds awesome? It delivered every bit of the story I wanted. It was raw, vulnerable and relatable.
What, a third book by Laini Taylor in a 10-book list? I know, I wasn't joking when I said that she has enchanted me with her writing. Dreams of Gods and Monsters is the conclusion to the Daughter of Smoke and Bone trilogy, and oh my heart, it was breathtaking indeed. Series conclusions are a tricky thing to do, but this one had everything I could have wanted. Action but not too much action, character-driven parts and plot-driven parts. Oh and lots and lots of Karou, Akiva, Zusana and Mik. Perfection.
This was my first read of 2018 and I'm so happy that it made it to my top 10! A Closed and Common Orbit is the second installment in the Wayfarers trilogy and in my opinion, it beat the excellent first book in the series, The Long Way to a Small Angry Planet. This book is about the exploration of one's identity. How can you find yourself? And what makes you who you are? I was so attached to the characters that I was crying after I finished this book just because I wanted to continue reading about them.
Not That Bad is a collection of short stories on rape culture, edited by Roxane Gay. I'm a huge fan of Gay's work and I absolutely loved her book Hunger. I was expecting Not That Bad to be both a very impactful read and a difficult one. However, I was influenced by this book way beyond anything I could have imagined and I had tears in my eyes after the first short story. It is a brilliant anthology and it should receive a lot more hype than it has!
The Stats
Genres in the top 10:
My Top 10 is very fantasy-dominant, which is not a huge surprise for me 😅 But other than fantasy, my favourite books from 2018 range from quite a few different genres!
Age groups in the top 10:
To me the age-group division in my top 10 is so surprising! I feel like I read a lot of YA, and at least half of all books I read this year are directed to young adults rather than adults. Regardless, only 20% of my top 10 are YA books! Maybe I should focus more on adult books if I'm more likely to like them 🤔
Note that some of the books in my list are a bit controversial in whether they are YA or adult, like the Strange the Dreamer duology. This listing as 'YA' or 'Adult' is simply based on my own judgement after having read the book, you might disagree and that's fine. Age-groups are difficult to judge!
Formats in the top 10:
It seems like listening to a book, reading it as a physical copy like paperback, or reading it on Kindle doesn't influence my enjoyment of the book. This is interesting because halfway through the year I started to get worried about whether listening to an audiobook would make me less likely to like the book. It seems like that's not the case 😊
Hyped books in the top 10:
I'm also interested in how I'm affected by hype. Does hype make me read a book? Does it influence my opinion of it? It's easier to say once I have got the full list of all the 90 books I read in 2018 finished. I'm pretty happy with this one, I was worried that all of my top 10 would be popular books because I know I'm very susceptible to hype. 😂
Some info on how I classified a book as 'popular' vs 'less popular': if a book was published before 2018 and it has over 10,000 ratings in Goodreads I classified it as popular. If a book was released in 2018 and it has more than 1000 ratings in Goodreads for each month it has been out, then it is a popular book (so a book published in May has been out for 7 months and if it has more than 6999 ratings then it is a popular/hyped book).
What are your favourites from 2018? Any surprising ones? And which genres did you prefer?
Have you read any of these books? Are they on your TBR?
I can't wait to share my least favourite books of 2018 soon with you all!
Thank you so much for reading!
-Pauliina