AAAh where did November go?? It just started right? I feel like I must have slipped into a coma on the 12th of November and just woken up. And all of a sudden it's cold and dark outside and I'm stressing over exams, PhD applications and Christmas presents. EEk.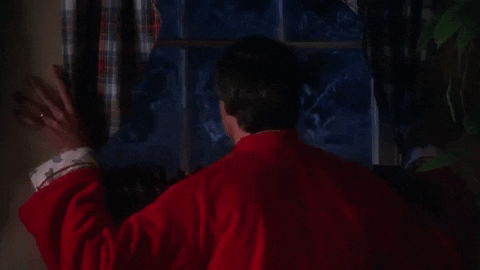 Although November is a complete blur, I still think that I read a good amount! I took part in two different readathons: the November-long Mythothon and Tome Topple which ran from the 16th to the 29th.

November Stats

Stats are pretty awesome so let's start with that!
In November I read 9 books in total and four of these books were ARCs (advance reader copies), 3 books were new and 2 of these reads were from a backlist. Compared to last month, I showed a lot less love for my backlist this month 😟
I feel like my reading was a lot less diverse overall in November! I can confess being a fantasy-aholic so I'm not suprised that fantasy is at clear majority 😅 But 31% non-fiction! Isn't that amazing!
The books I read were in average 390 pages long and in total I managed to read 3511 pages! Tome topple definitely encouraged me to go for longer books this month.
In November I preferred to read adult novels. Also when I was gathering up this delicious pile of stats I noticed that I rated the YA novels that I read much lower than the adult books I read! In average I gave the adult books ~3.71 stars while YA only received in average ~2.33 stars (which is really low!). Clearly I wasn't in a YA mood 😂
Talking about star-ratings! Here they are in all of their glory. My average rating overall was 3.67 stars which I think is pretty good (my average in Goodreads over 228 ratings is 3.57 stars!). I'm extremely excited about those two 5-star books!
Readathon progress

Here's how I did with Mythothon!
I'm really happy with my 2 bingos!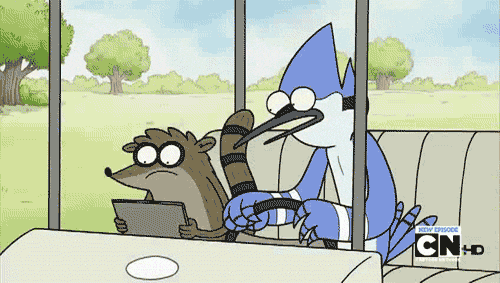 Tome Topple challenges
Read more than one tome ✔️

Read a graphic novel/manga/comic
Read a tome that is part of a series ✔️

Buddy read a tome
Read an adult tome ✔️
Three out of the five challenges done! I'm really happy with it, although my competitive self tried to tell me that I could finish Nausicaa: the valley of the wind for the graphic novel challenge in one evening. Well it's 570 pages long and I'm still nowhere near finished (and the readathon ended 10 days ago). So that was never going to happen 😂
All the books I read + Mini-reviews

My symbol-dictionary:
🦄 = Mythothon
🐘 = Tome Topple
🎁 = an arc
🧀 = a backlist veteran (a poor book that has been waiting in my TBR for forever)
🦋 = has some awesome rep (of LGBT+, POC characters, religion, immigrancy, mental health etc) I might or might not specify the rep because sometimes it can be a spoiler.
🎧 = an audiobook
I'll go through the books from my lowest rating to my highest rating. The best thing last. That's the rule of life. That's why dinner happens before dessert (or usually it does 🤔). Ack, am I going on a tangent 🙊 Ahem, the books:

My full review of Watersnakes is in Goodreads, check it out here 😊

Watersnakes by Tony Sandoval
🦄 🎁
I had high hopes for this graphic novel, but it ended up a bit meh for me. The illustrations are beautiful but a tiny bit too creepy in my taste. The storyline is more odd than whimsical and some scenes were way too graphic for me. I found the main character insufferable and overall I didn't really find it an enjoyable read.

Outrun the Wind by Elizabeth Tammi
🦄 🎁 🦋
Outrun the Wind is a retelling of the Greek myth of Atalanta, a woman who agreed to marry only if her suitors could outrun her in a footrace. I love mythology which made me expect great things from Outrun the Wind, but sadly, the novel fell a bit flat. The perspectives alternate between Atalanta and Kahina, a huntress of Artemis, and while the characters were said to be very different, I couldn't tell the perspectives apart. I also found the plot to be very predictable but it was an enjoyable light-read nevertheless.

I have a full review for Outrun the Wind right here! 😁

Toil & Trouble: 15 Tales of Women and Witchcraft

🦄 🦋 🎧
Toil & Trouble is a short story collection of 15 witch-y tales! It was a good read but it didn't blow my mind. Some of the short stories were very atmospheric and beautiful while with others I found it difficult to picture what was happening. I went the audiobook route with this one, but if I had read the physical copy I would have probably skipped some stories.
The Devil's thief by lisa Maxwell
🦄 🐘 🎧
I really enjoyed the first book in this series, and the sequel delivered the same level of intricate world-building and plots that blow my mind. The Devil's Thief was so suspensful and amazing, and I loved the frequent switches between the perspectives and the timelines in the beginning. But towards the end, the complex started to take a turn to the messy and it was difficult to keep straight all the events and characters.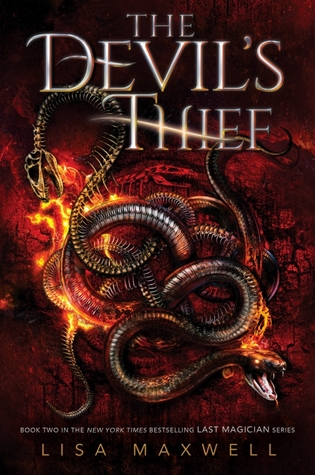 #2 in the Last Magician series
I have a full review on Goodreads, check it out here 😊
She's not there: Life in two genders by Jennifer finney boylan
🦄 🦋
She's Not There is an autobiographical account of Jennifer Boylan's transition from male to female. The book doesn't only just outline the transition itself from the hormones to the sex-change surgery, but also the journey to finding the bravery to be oneself and to show it to loved ones. It is an amazing, important and beautifully written book that is light to read.
Vita Nostra by Marina & Sergey dyachenko
🦄 🎁
Vita Nostra is a newly translated dark fantasy about a magic school which is basically like Hogwarts if Hogwarts was the absolute worst. Really, the worst, like your mother might 'accidentally' fall down the stairs if you fail an exam
😰 I really enjoyed this book and its non-traditional storyline left me completely clueless about what would happen next. I really wanted to give this book also a 🦋 for mental health rep but it is not actually explicitly discussed in the book, I somehow just read the story as an allegory for mental illness. Vita Nostra doesn't receive nearly as much hype as it should!
I have a full-review up on my blog, right here! But I have also featured Vita Nostra in my last Weekend Aesthetic, check it out 😊
The complete maus by art spiegelman
🦄 🧀 🦋
I have read loads of WWII novels and I have honestly gotten quite tired of them. Absolutely awful things happened then and these books never fail to upset me, but all of them seem very similar to me. I went into Maus with low-expectations but it turned out to be spectacular! It is a biographical graphic novel about the author's father's life during the Holocaust. This book goes beyond most other WWII literature by discussing how the events affect the survivors years after the war has ended and how the children of these survivors perceive it all. A very impactful read!
Not That Bad by Roxane Gay
🦄 🦋 🎁
Not That Bad is a book that needs to be experienced.
Roxane Gay is one of my favourite authors and I was so excited when I heard that she is the editor of Not That Bad, an anthology of short stories on rape culture. And it was as good and even better than I expected. I cried, I got angry, I was upset. These stories have the right to be heard, and many of them will change the way you see the world and yourself even if you don't expect that to happen. It is for everyone; you don't have to be female and you don't have to have experienced anything like this to feel its message.
I have a full review up on my blog. You can check it out right here, please keep in mind that I talk about personal experiences in addition to my thoughts on the book, if you feel like you would find reading something like that triggering or hurtful for your mental health, please don't read it.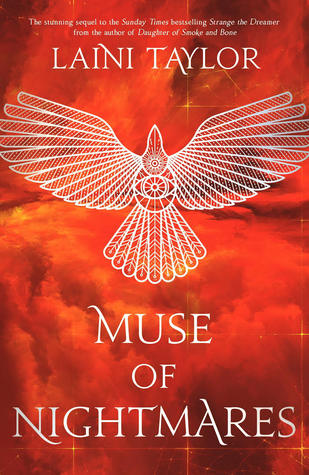 Muse of nightmares by Laini taylor
🦄 🦋 🐘
Strange the Dreamer is my favourite book, and I was anticipating the release of Muse of Nightmares obsessively! I'm so happy to report that it is a sequel worthy of Strange the Dreamer even though I was worried that it would be impossible. Laini Taylor's writing style is mesmerizing, she can create hauntingly beautiful worlds out of thin air and all of these characters mean the world to me. I have honestly never had such a deep connection to a book series.
Sorry for taking so long with this wrap-up! University has been crazy! But now I only have one insane week of work to do and then I'm off to Spain to celebrate my birthday and then I'll head to Finland for Christmas 😍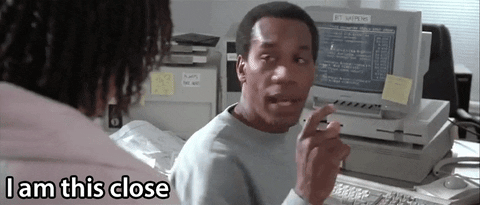 How was your November? Have you read anything in December yet? I would love to know!
I'm currently planning my Magical Readathon Christmas Feast TBR! 😱 I'm so excited! Are you planning to take part?
Thank you so much for reading!
-Pauliina