It's December and therefore, officially winter! I'm not the biggest fan of winter because I'm from Finland and snow has given me traumas. But I love Christmas and I love to read when it is cold outside and warm & cozy inside.
In the beginning of fall I listed a bunch of new releases that I was anticipating. I thought that autumn is THE indulgent time of new releases but then I went through the winter ones. And OH BOI. There are so many of these that I'm honestly thinking that maybe I should cut down on my tendency to anticipate new books. But I just love waiting for new, interesting books to come out!
Hope you brought a snack, this list is humangous! Let's do this!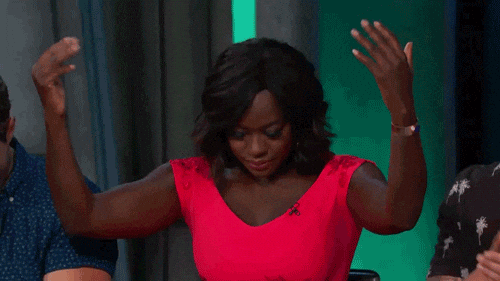 Click on the title for the Goodreads page.
December
1st Dec 2018, YA contemporary
Let's start this list strong! This is a coming of age YA contemporary and the synopsis sounds absolutely heart-breaking. It is about Wes who is left with her grandparents after an awful trauma; her mother drowned in a frozen lake and her father abandoned Wes in his grief. I love that cover and I have a feeling that this will be a hauntingly beautiful book, perfect for reading in the dark of winter.
1st Dec 2018, Poetry
I love poetry but I read way too little of it! In December we are blessed with YA poetry about Josh Baker who struggles with an undiagnosed OCD. He is a talented musician and great at school but he is stuck in a loop of obsessive-compulsive thoughts. When done right, mental health rep is amazing (and ofc important!) in YA novels and I'm especially excited that this one is written in verse.
3rd Dec 2018, Historical fiction, Art
This one sounds so odd and amazing! We follow Genevieve who wants more than anything to get to Venice and be an artist. But the problem is that in the 18th Century, female artists are not taken seriously and it is not easy to get from London to Venice. But then she meets a mysterious man who promises to get her to Venice if she first masters the craft of porcelain painting. I don't know anything about porcelain but look at that cover! This is probably going to be one of those stories I didn't know that I needed.
4th Dec 2018, Historical fiction, Magical realism
I have seen this book everywhere in the bookish community! And dang, I'm so extremely excited for it! Just look at this short synopsis from Goodreads:
A dark midwinter's night in an ancient inn on the Thames. The regulars are entertaining themselves by telling stories when the door bursts open on an injured stranger. In his arms is the drowned corpse of a little child.
I'm sold! Take my money! I need this!
4th Dec 2018, YA Fantasy
I was debating whether to include this on the list or not. I'm looking forward to its release because it is a fantasy about humans who can turn into dragons. And you know what they are called? WERE-DRAGONS. Yep, pretty cool. But Fire and Heist has also received very mixed reviews so I'll wait until it's released to see more reviews before I rush to pick it up.
# 1 in Northern Circle Coven series
11th Dec 2018, Fantasy, Romance
Don't quote me on this, but I get this odd, tickling feeling that His Dark Magic could be a Scandinavia/Nordic inspired fantasy. Maybe it's just the series name, but I have to try it out! Chloe is an outcast to her influencial magic family because of one tragic mistake she made. Now she doesn't want anything more than to combine her magical abilities with her medical knowledge to heal everyone she has hurt. But her plans are dissected by a person who offers her a membership to the exclusive Northern Circle. Sounds mysterious and chilling!
11th Dec 2018, YA mystery
As a science nerd, I am extremely weak for books about fellow geeks. Everything about characters passionate for science, computer, logics, mathematics, data, statistics. YES PLEASE. The synopsis of Crow Flight suggests that it will be filled with such nerdy goodies: Gin and Felix are paired together on a computer modelling assignment to explain anomalities in the behaviour of crows and there is a terrible secret waiting for them.
#2 in the Everless series
31st Dec 2018, YA fantasy
I might have completely lost my mind but I'm desperate for this book. I read Everless in March 2018 and I have been anticipating Evermore ever since. I don't know why. Everless wasn't an amazing book, but it absolutely sucked me into the story nevertheless and now I'm trash for this series. I don't love the characters nor the writing. But I really need this sequel. It is like sweet and salty popcorns; not the tastiest but somehow I cannot stop devouring them. I might have my New Years Eve booked with this beauty that I have a serious hate-love-relationship with.
January
3rd Jan 2019, Fiction
2019 begins with some amazing stuff. Outside follows Ele who is held captive in a small room by a man who is only known as 'Him'. Ele has never been outside that room. She doesn't even know if there is an outside. But she is determined to find out if there is an entire world exists outside the room, and if there is, she wants to see it. I was extremely lucky to get an advance reader copy of Outside and I'm prepared for a dark tale!
#4 in the Wayward Children series
8th Jan 2019, YA fantasy
I was on the fence of whether I would want to continue the Wayward Children series or not. So far, the first and third instalments have been a bit meh while the second book was amazing. But I read the synopsis and now I'm sold. Maybe only the even numbers in the Wayward Children series work for me? From the Goodreads synopsis: This is the story of a very serious young girl who would rather study and dream than become a respectable housewife and live up to the expectations of the world around her. As well she should.
8th Jan 2019, Mystery
When Seraphine and her twin brother were born, odd things happened. Their mother threw herself from the cliffs, their au pair disappeared and dark gossip took over the village about what awful things were going on in that family. Now as an adult Seraphine decides to finally find out what happened and she knows that there was one witness: the au pair. This synopsis gives me the chills and I'm very intrigued because I was an au pair myself. (Just for the record, my au pair days were perfectly chill 😂).
#1 in the Permafrost series
8th Jan 2019, YA Fantasy
I love winter-themed fantasies and White Stag sounds amazing! It is about a young girl who finds herself turning into a monster. I have also heard a lot of buzz surrounding this debut from Kara Barbieri, and I'm fully expecting to be transported in the middle of a magical winter forest. And I adore the cover!
8th Jan 2019, YA Fantasy
Eeek this is one of my top 10 most anticipated books for 2019! I'm ready to be blown away by an epic tale, just look at this piece of synopsis:
Two sisters become unwitting rivals in a war to claim the title of Emperor.
All hail the Girl King.
I think the theme of 2019 YA Fantasy will be Asia! I'm so freaking excited, I have already pinpointed so many new releases that are set anywhere from India to China to Pakistan! And this beauty will hopefully open up the celebration of Asia with a bang.
#3 in the Winternight Trilogy
9th Jan 2019, Historical fiction, Fantasy
I have yet to read The Girl in the Tower, which is the second book in the Winternight Trilogy, but I'm planning to read it in December in preparation for The Winter of the Witch. The Winternight Trilogy is a beautiful series set in Russian wilderness where mythological beings start to wake up for a fight against those who no longer give the honor due to the spirits of household and forest.
#1 in the Gilded Wolves series
15th Jan 2019, YA Fantasy
The Gilded Wolves sounds like a treasure hunt for an artefact that can change the world. It is set in Paris 1889 and Severin has to put together an unlikely band of experts from an engineer to a dancer. I have seen this all around the bookish community and it sounds like it will be a hit in January! I'm expecting a bunch of suspensful adventure and hopefully loads of snark between the mismatched group of treasure hunters.
15th Jan 2019, Romance, Retelling
The title of this book wins the 2018 award for Most Difficult to Spell for The Bilingual Pauliina. But anyway. This beauty is a modern retelling of Pride & Prejudice set in Pakistan. We follow five sisters and their mother who is desperate to get her daughters wed. I have a massive confession to make; I have never read Pride & Prejudice by Jane Austen. That's why I think it would be so fun to read the classic first and this one right after! A Pride & Prejudice readathon!
15th Jan 2019, YA Fantasy, Retelling
Goodreads tells me that Echo North is a retelling, but to be honest, I have no idea what it is a retelling of. Nevertheless, this book sounds beautiful. One day, Echo's father mysteriously disappears. She believes that he might be lost forever until she finds him half-frozen in the winter forest six months later, guarded by a wolf. The same wolf that attacked her as a child. I am ready to give my heart for this novel and I have a feeling that it will be dark and eerie but also incredibly atmospheric. High expectations!
#1 in the Wells of Sorcery series
22nd Jan 2019, YA Fantasy
I already thought that the time of titles like 'The Thing of This and That' would be in the past. But oh well, I'll overlook this totally-out-of-style-title because this book sounds like a pretty great fantasy. Isoka has the ability to access the Well of Combat, but when that is discovered by the Empire, she is sent on an impossible mission. If she fails, her sister's life is forfeit. More treasure hunts, I'm here for this!
29th Jan 2019, YA contemporary
I'm SO excited for this one. I can feel my fingertips tingling because I really want to read it. Rukhsana Ali tries to live up to her conservative Muslim parents' expectations but lately it has become almost impossible. So she lives a kind of double-life; crop tops and make up for parties and conservative wear at home. But when her parents find her kissing her girlfriend, everything falls apart. Being gay may as well be a death sentence in the Bengali community.
29th Jan 2019, Historical fiction, Fantasy
I was lucky enough to get an advance reader copy of the Wolf in the Whale from Netgalley! This is a book about an epic quest in North America 1000 AD. Yep, you read right! We are getting a rare historical fiction set in the post-classical history! I'm captivated by the synopsis: Born with the soul of a hunter and the language of the gods, Omat is destined to become a shaman like her grandfather. To protect her people, she invokes the spirits of the sky, the sea, and the air.
#1 in the Nikolai Duology
29th Jan 2019, YA Fantasy
AH yes, it's almost time for King of Scars! I shelved this book as to-read in Goodreads already in September 2017, before I had touched a single Grisha universe book. Now I'm hoping to finish the Grisha Trilogy and also read the Six of Crows duology in preparation for all this Nikolai goodness. This cover is so amazing that I'll probably have to buy two copies and frame the spare. I don't know how to give a proper synopsis for King of Scars but if that cover doesn't captivate you (how can it not??) then check out this snippet: With every day a dark magic within him grows stronger, threatening to destroy all he has built. YES I'M READY.
29th Jan 2019, YA Fantasy, Retelling
Thank you to the arc gods, I was also granted my mighty wish for A Curse so Dark and Lonely! It is a fantasy retelling of Beauty and the Beast in which we get both the beast and the beauty's perspective. Prince Rhen was cursed to re-live the autumn of his 18th year over and over, but he didn't know that at the end of each autumn he would turn into a destructive beast. That was before he destroyed his castle, his family, and every last shred of hope. Eek I'm so excited for this, if I wasn't stuck with a bunch of university work I would pick this up right now.
February
#1 in the Courting Darkness Duology
5th Feb 2019, YA Fantasy, Historical Fiction
The synopsis of Courting Darkness is incredibly intriguing and confusing. Sybella is one of Death's daughters, and the darkest one of them. She has been training at a convent for a long time, but her training will be put to a test when she has to keep her two youngest sisters safe from the family. We also follow Genevieve who has been undercover for so long that she cannot remember what she is fighting for. There will be an epic quest and the fate of all their loved ones depends on their success. I don't know who 'they' is but I'll find out when I finally get my hands on this in February!
5th Feb 2019, Mystery, Thriller
I don't usually read thrillers but the synopsis of The Silent Patient caught me nevertheless. It is a story about Alicia who had the seemingly perfect life before one perfectly ordinary night her husband comes home late from work and Alicia shoots him in the face five times. And never speaks another word. Theo Faber, a criminal psychotherapist, gets the opportunity to work with Alicia. He is determined to get her talk to solve the mystery of why she shot her husband. This sounds horrible, creepy and suspensful. I'm ready for it, why is February so far away? A word of warning, this thriller has an alternative creepy cover that makes one want to run away muttering 'nope nope nope'. Get this perfectly ordinary chair-cover instead.
#1 in A Chorus of Dragons series
5th Feb 2019, YA Fantasy
Maybe he's not the hero, for Kihrin isn't destined to save the empire.
He's destined to destroy it . . .
I'm sold already. This debut fantasy novel is said to have Brandon Sanderson -level worldbuilding and Patrick Rothfuss -level storytelling potential. My body is ready for this new epic fantasy series.
5th Feb 2019, YA Fantasy, Historical fiction
Camille tries to find a way to provide for her sister and brother after their parents die of smallpox in 1789 Paris. To stay alive, Camille relies on petty magic to transform scraps of metal into money but the coins won't hold their shape and her brother suddenly disappears. Camille is forced to join the court of Louis XVI and Marie Antoinette by dark magic. Enchantee sounds very intriguing and I feel like I haven't read any other fantasies set in Paris at the time of Marie Antoinette.
5th Feb 2019, Fiction
This is a debut about mental health and body image. I'm expecting it to rip my heart in two while delivering an important story at the same time. Anna was a professional dancer when her biggest fears creep up to her – imperfection, failure and loneliness. She gets caught in the wheel of anorexia and depression until she is forced to seek treatment, weighing a mere 88 pounds. She is admitted as a patient at 17 Swann Sreet where women unite in anxiety but also strength.
#1 in Crown of Feathers series
12th Feb 2019, YA Fantasy
Look at that cover! It is like a gorgeous explosion of colour and power. And I have a feeling that this book is beautiful inside out.
I had a sister, once…
I promised her the throne would not come between us.
But it is a fact of life that one must kill or be killed. Rule or be ruled.
Sometimes the title of queen is given. Sometimes it must be taken.
14th Feb 2019, Fantasy
I don't know what the Rawen Tower is about but the cover is beautiful and this snippet from the synopsis even more so:
Listen. A god is speaking.
My voice echoes through the stone of your master's castle.
This castle where he finds his uncle on his father's throne.
You want to help him. You cannot.
You are the only one who can hear me.
You will change the world.
7th Feb 2019, Paranormal, Historical fiction
Ah I love that cover. Fleetwood is pregnant for the 4th time when she finds a letter she isn't supposed to read predicting that she won't survive another pregnancy. Crushed, Fleetwood seeks help from a young midwife, Alice, who promises to help her deliver a healthy baby. But soon Alice is drawn into withcraft accussations and Fleetwood is ready to risk everything to save her. I'm in love with books about withcraft and especially historical fiction about witches. I'm confident that this one won't disappoint!
26th Feb 2019, Fantasy
Another novel that hits my top 10 most anticipated of 2019 list! (I don't really, concretely, have that list. But you get the gist.) I have heard that this is a feminist fantasy with dragons and falling empires and it is also deliciously long at 848 pages. The synopsis had this beautiful snippet:
A world divided. A queendom without an heir. An ancient enemy awakens.
#1 in the We Set the Dark on Fire series
26th Feb 2019, YA fiction
In a polarized society, distinguished young women are trained in the Medio School for Girls for one of two roles; a woman can graduate to run a husband's household or raise his children. Both are lives of great comfort and luxury. Daniela's parents risked everything to get her forged identification papers so that she could have a good life. Now that she is about to graduate, she must make sure that no one finds her secret. But she soon faces an opportunity which allows her to fight against the unequality in the society with the cost of everything that her parents have done to her. Something in this synopsis makes me desperate to read this book. It doesn't sounds like one of the most original ones in this list. But it calls to me.
26th Feb 2019, YA Fantasy
This winter's last new release in my list sounds pretty amazing. It is an epic fantasy about Rasmira who has prepared her whole life to become a warrior and lead her village. Everything goes wrong when her coming-of-age trial is sabotaged and her father banishes her. To come back home with honour, she has to kill a god. This sounds amazing, I am hoping that Rasmira will be a complex and bad-ass, feminist character!
Honourable Mentions
Almost like the above gazillion books wouldn't be enough for me, I also irrationally anticipate books for which series I'm not caught up to.
#3 in the Dark Artifices series
4th Dec 2018, YA Fantasy
I have read City of Bones by Cassandra Clare only, and nothing else from the Shadowhunters realm. Like really, if I wanted to read Queen of Air and Darkness I would have to read 12 books before it. So I clearly have no reason to have it in this list. But but but. For some reason I'm so happy for everyone else that they get a continuation in this series that I'm anticipating it myself. Hopefully I'll get to this book within the next 20 years.
#2 in the Folk of the Air series
8th Jan 2019, YA Fantasy
I haven't read The Cruel Prince yet but I have a copy of it. I think it is unlikely that I'll manage to finish it before the Wicked King is released, and to be honest, I'm not even 100% sure that I'll like the book. But I have seen so much hype around the Wicked King and some breathtaking art on the series that I can't help but feel a bit excited with everyone. I'm so odd, please someone tell me that you do this as well!
#3 in the Witchlands series
12th Feb 2019, YA Fantasy
I recently read the first book in this series, the Truthwitch, and I really liked it! I still have to read the second book and a novella before I am ready for Bloodwitch. I want it to happen but I'm not sure it will because every copy of Windwitch seems to have disappeared from everywhere around me. Nevertheless, again, the hype is really contagious and I'm really excited for Bloodwitch with no good reason.
Oh my god. This list turned out to be HUMANGOUS. It has 36 BOOKS. That's crazy. A huge applause is due if you went through the entire thing! *clap clap clap*
I love looking forward to new releases. I don't know why but I love thinking about all the new worlds I can find from these books and how many of them can be my future favourites. As I am a student, and not a millionaire, I unfortunately won't be buying all of these. But I surely will keep my eyes peeled for them in the library. And maybe I'll preorder a couple when I can make up my mind on which ones.
Which new releases are you anticipating? Is your list equally or less crazy than mine? Did you find any new releases you are interested in? And also, the million dollar question: Which one has the best cover in your opinion?
I have to admit that King of Scars has stolen the entire cover game for me. It has ruined my eyes for all other covers. (respect if you notice this Strange the Dreamer reference, hah).
Thank you so much for reading!
– Pauliina