Outrun the Wind by Elizabeth Tammi
Published on the 27th of November 2018
Thank you to Netgalley, the author and the publisher for providing me an arc in exchange for an honest review. Receiving a free copy has in no way affected my opinions.
Kahina, a huntress of Artemis, is hiding in the shadows of a forest while a group of warriors try to kill a large boar that she has been ordered to protect. Atalanta is part of this group of warriors, and the only woman who has ever been allowed to join the party. When the operation to kill the boar doesn't go as planned, Kahina finds herself breaking Artemis' order by slaying the boar herself to save Atalanta.
There are only two rules for the huntresses of Artemis: obey orders and never fall in love. When Kahina is send to the kingdom of Arkadia to win back Artemis' favour, she finds herself again with Atalanta. And she must not break the second rule of Artemis.
Outrun the Wind is a retelling of the Greek myth of Atalanta, a woman who agreed to marry only if her suitors could outrun her in a footrace. As such, Outrun the Wind was very intriguing. Although it is a loose retelling, the story is nevertheless clearly recognisable. As a lover of Greek mythology I was super excited to read it to see how the author would spin the story.
While the story was interesting, it left me feeling completely detached. I never got immersed in the story, and I was often confused about what was going on. The first 25% of the novel were a bit of struggle to read through as we are thrown in the middle of action with little context. Also, the characters mulled over a lot of ambiguous memories right from the beginning which somewhat failed to excite me and left me simply puzzled about what was going on.
Outrun the Wind alternates between the perspectives of Kahina and Atalanta. Both of them are beautifully bad-ass characters, but I had one problem: they seemed almost like the same person. The perspective switching could have been the perfect device for making the occassionally slow storytelling more interesting, but the perspectives ended up really similar. I couldn't tell whose perspective we were following if I happened to forget whose name was in the chapter title. I also got the feeling that Kahina and Atalanta were supposed to be very different personas but somehow it didn't show from their way of thinking.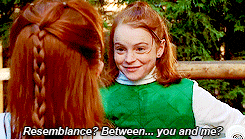 We get some awesome LGBT+ rep in this YA fantasy, but unfortunately I didn't feel very connected with the romance. I was struggling to find a spark in this pairing and it was a bit of a too slow-burn considering that I could see it coming from the first pages of the novel.
Outrun the Wind was simply a bit too predictable overall (and I don't even mean the retelling aspects of the story). I felt like I could foresee what the characters will do a couple pages before they ended up doing it which was just all in all pretty frustrating to read.
While I have basically loaded this review full of negative feedback, the book wasn't bad. It simply didn't match my expectations. I have been eagerly wanting to read Outrun the Wind since May and now that I finally did, I just feel like sighing infinitely. SIGH. SIGH. SIGH.
(But I do looooove that cover.)
SIGH. It's always so disappointing when you're expecting a lot from a book and then it turns out to be meh.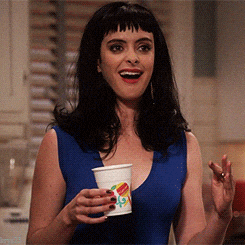 Have you read Outrun the Wind? What did you think about it?
Are you planning to read it? You might totally disagree with me and it could turn out to be your new favourite!
Thank you so much for reading!
– Pauliina