I cannot resist shining new books if I happen to find them for a good price. My TBR is already looming over me, but how could I resist! What if the next candidate for buying these books is a book-destroying-monster and these precious beauties goes to that person if I don't give them a loving and safe home? (I have to admit that this reasoning is a bit tricky when I buy ebooks.)
Most of the books I buy are for my kindle because I get really good deals through eReaderIQ. If you want to know more about that, I talked about it in my last haul which you can check out here!
🐰 = ebook, 🌟 = new physical copy, 🍉 = second hand physical copy, 🎉 = a sale find
September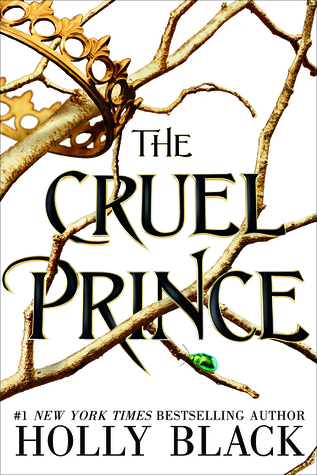 Clariel by Garth Nix 🐰🎉, £0.99, I had just finished the Abhorsen, the third book in the Abhorsen series, and I was grieving the fact that my library doesn't have Clariel when it popped up in a kindle sale!
Ash Princess by Laura Sebastian 🐰🎉, £0.99, I'm so excited to read Ash Princess! It has received some mixed reviews but somehow I have this funny tickling feeling that I'm going to love it. Maybe it's that gorgeous cover.
The Cruel Prince by Holly Black 🐰🎉, £0.99, The Cruel Prince gets a lot of hype and as a person who is not into fae I thought that I wouldn't read it. But then it popped up in sale and, I don't know, what if it is worth the hype and I'm missing something amazing? I need to read it!
Sleeping Giants by Sylvain Neuvel 🐰🎉, £0.99, I have heard that the Sleeping Giants compares to Illuminae Files and I'm trash for that series. Can't wait to read it!
Rubyfruit Jungle by Rita Mae Brown 🐰, £2.99, This one I got for an LGBT bookclub I'm part of. I read it already and I have some of my thoughts in my Goodreads review.
The Book Thief by Markus Zusak 🐰🎉, £0.99, I might be the only bookaholic in planet earth who hasn't read the Book Thief! But now I have a copy so I can fix that 😅
The Girl in the Tower by Katherine Arden 🐰🎉, £1.99, I'm so happy that I have a copy of this! The Girl in the Tower is the sequel to Bear and the Nightingale. This will be a perfect read for wintertime!
She's Not There: A Life in Two Genders by Jennifer Finney Boylan 🍉, £4.05, A book for the October LGBT bookclub! I dislike the cover but this book was so good! See my thoughts in Goodreads.
October
The Demon King by Cinda Williams Chima 🍉, £2.52, I have been desperate to start this epic fantasy series for so long! I finally decided to go for it and buy the first book.
Emily of New Moon by L.M Montgomery 🍉, £3.80, You probably know that Anne of Green Gables was written by L.M Montgomery but have you heard of Emily of New Moon? I haven't read Anne but Emily was my favourite growing up and I want to read these books again soon. The cover is so pretty!
Lips Touch by Laini Taylor 🍉, £3.68, Laini Taylor is probably my favourite author because she created the perfect thing called Strange the Dreamer. I am vowed to devour everything she has ever written!
The Girl Who Drank the Moon by Kelly Barnhill 🐰🎉, £0.99, I have been eyeing this middle grade fantasy for the longest time. I don't read much middle grade but for some reason I'm desperate to dive into this one. It looks so whimsical!
The Darkest Part of the Forest by Holly Black 🐰🎉, £0.99, Another Holly Black novel! I put this in my TBR shelf after I heard WhittyNovels praise it and I just automatically bought it when it went on sale.
Daughters of the Lake by Wendy Webb 🐰, £0, This was my Kindle First pick for October. As a prime member I get to have a kindle ebook for free from a selection of editor picks. The synopsis sounds really intriguing.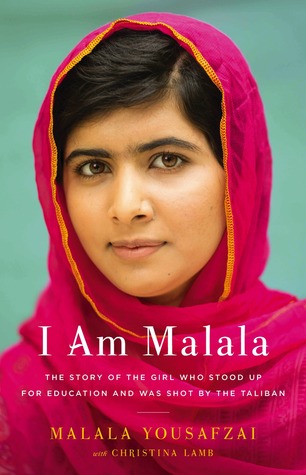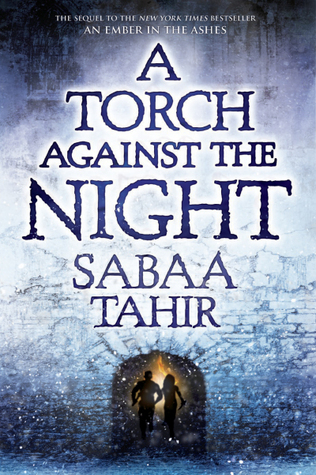 I am Malala: The Story of the Girl Who Stood Up for Education and Was Shot by the Taliban by Malala Yousafzai 🐰🎉, £0.99, I love Malala, who doesn't? I have seen the documentary, countless interviews with her and read her articles. But I still haven't read the book. Now I can!
A Torch Against the Night by Sabaa Tahir 🐰🎉, £0.99, So listen, I haven't read Ember in the Ashes yet, but somehow I have this strong feeling that I'll love this series and binge read it at some point. So I bought the sequel already. I'm awful I know, I really should read the first book before buying the sequel but oh well.
A Pocketful of Crows by Joanne M. Harris 🐰🎉, £0.99, This is an interesting one because I can't remember anything about it. I had placed an eReaderIQ alert on it (to get a notification when it goes on sale) and I had placed it in my TBR in Goodreads. But I can't remember why. Funny but I just bought it then when it was on sale, I bet it's okay, the cover is nice!
That's my book haul! I bought 17 books in 2 months 😱😱 Sounds crazy but I actually read 17 books within those same two months! So yay, not over the top at all! It's important to make sure that I never run out of books 😂
Have you bought books recently? Which ones? Do you get physical books or ebooks? Or do you prefer the library? Tell in the comments, I would love to know!!
Thank you so much for reading!
– Pauliina