Pre-readathon intro:
I love the Magical Readathons hosted by Book Roast and for the week of 8th to 14th of October we are given a special treat: the Charms Extra Credit readathon! I listed my readathon TBR in my October TBR post where I also hinted that I might be doing a week-long live blog for this readathon. So here we are! I'm really excited to get started, I have done these live blogs earlier for an independent 24 in 48 readathon and a 24 hour readathon, but doing it for a whole week is something brand new for me.
The challenges are:
🐶 Accio: Read a book at the top of your TBR
🔥 Incendio: Read a book with flames/fire in title or cover
✨ Lumos: Read a book with a light/white cover
🗝 Alohomora: Read a book that is first in a series
🦋 Rictumsempra: Read a book that gives you butterflies
You can check out this video for more info on the readathon. My goal is to finish at least two challenges during the following week and have loads of fun.
10.37 am
Good morning and happy first day of Extra credit!! I went to sleep really late last night and getting out of bed was a real struggle. I'm still so sleepy although it's half ten already. My university class starts at 2pm so I have some time to wake up and do – hopefully – some cleaning because my flat is a mess.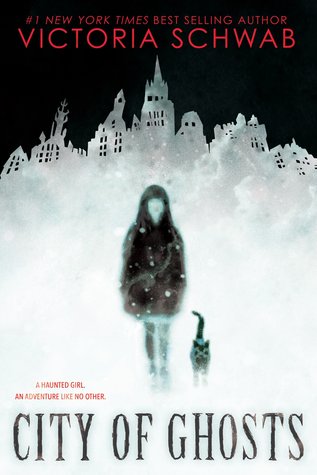 While I fix some breakfast and clean, I need to start my audiobook for Lumos (book with a light cover).
Both City of Ghosts by Victoria Schwab and Sadie by Courtney Summers got a lot of praise from all of you guys and so I have decided to pick between them by two factors:
the Goodreads rating and
reviews on the audiobook quality!
I'm pretty excited to see what I'll be listening to, so let's do this.
Hmm Sadie has an awesome rating of 4.33 in Goodreads but so does City of Ghosts with 4.02 stars. The rating doesn't tell me much because City of Ghosts has 6x more reviews than Sadie does. I couldn't find anyone commenting on the audio quality in Goodreads on City of Ghosts but someone in Scribd is saying that the narrator tries to do Scottish accents and it's borderline offensive. YIKES. I live in Scotland so that sounds bad. Sadie, on the other hand, gets loads of praise. It's a full cast audiobook! Maybe I'll go with Sadie to start with but I don't know maybe I'll find time to listen to both of them this week. I'll try my best! Now breakfast!
11.25 am
Breakfast has been eaten and before I get into cleaning, I'll finish my coffee. I think I will start reading The Purist on my kindle for the Accio challenge (a book at the top of your TBR). I think it's a delicious sci-fi but I don't know anything about the plot. I hope it's good!
04.33 pm
My 90-minute lecture almost gave me a brain tumour with all the maths I had to do. Now my tiredness has turned into a legit coma and I'm in desperate need of some coffee! I'm back home and I just had lunch, and now I'll read a bit more of the Purist while drinking my coffee. I have been listening to Sadie on and off throughout the day and I'm really liking it! The audio book is super well narrated.
05.09 pm
Break over! Time to finish cleaning and work on my data analysis. I read The Purist for a bit, and it seems very intriguing but I'm still utterly confused about what is happening and how the world works. I'm not even certain that it's sci-fi, it seems more like high fantasy.
10.47 pm
I'm finally done with university stuff for the day! I'll change into pajama pants and make some late dinner 🎊🎉 hopefully I'll still find a little bit of time to read today. That would pretty greeat.
11.53 pm
I'm continuing with the Purist while having some beautiful Sencha green tea and some very dark chocolate. I have to say that I'm feeling so cozy and loving this readathon already.
01.53 am
Waaah it got so late already!
I have been reading The Purist, and I don't even know what's going on. The world seems really intriguing but there a lot of names and places and nothing is explained. Now sleep!
09.53 am
Good morning and welcome to Day 2 of the Magical Readathon! I have coffee and breakfast but also an odd fringe situation: I have been growing my fringe and last night I might have slept on my stomach which has caused my long fringe to turn into a crazy curl. At the moment it seems like it will be impossible to tame 🤔
I would like to fall down the rabbithole of booktube videos but I'll be a good girl and read more of The Purist instead.
10.43 am
I might have avoided the booktube rabbithole but now I have fallen down the twitter one! I only checked one notification and then I was supposed to read for 10 more minutes. But then I came across some awful drama about a publisher bashing book bloggers on twitter and I had to see what it's all about.


Now I'm still on twitter, 40 mins later.
I should prooobably work instead.
11.15 am
I think I could win a world prize for today's performance in procrastination. I was supposed to just quickly check whether the text is large enough to read Over the Garden Wall on my phone (it's a graphic novel) for Incendio, but then I accidentally read 50 pages of it. Oops. Well the text is large enough. It's pretty interesting, weird and nonsensical. Now university work!
04.06 pm
I have been doing university stuff and writing a really long discussion post about Scribd to be published tomorrow! I'm equally excited and scared to publish it but I have been wanting to write for a long time. I'll give myself a break by working out and listening to Sadie while I do that.
06.10 pm
I almost forgot! I have a book club meeting tonight! It's for a LGBT+ book club I'm part of and we will be discussing Rubyfruit Jungle by Rita Mae Brown. I'm a bit nervous about it because I had really mixed feelings and there was one scene that I found really hard to accept. I wrote a review in Goodreads about it, here it is if you want to check it out. I have 20mins before I have to go so I'll have a cup of tea and read something for my university class. I have been listening to loads of Sadie between now and my last update and I only have 30mins of it left 😱 it's really good and I'm pretty much obsessed with it. I need to know what happens!!
08.56 pm
I just got home from the book club. It was really nice! We had some great discussions about the book and I'm already looking forward to picking up the book for next month, She's Not There: A Life in Two Genders by Jennifer Finney Boylan.
Now I'm tireeeed. But I need to do some university stuff so I'll make some tea while I listen to Sadie and then I'll get cracking!
09.15 pm
Okay I haven't done any of the stuff that I said I would. But do you know that one Booktube newbie who added a video saying that booktube is filled with 20-something girls that are caked in make up, read YA and have no substance to their videos. Well, I just watched the booktube response and IT'S A MUSIC VIDEO. I legit cried. I love this community so much. Go watch it here : https://youtu.be/K3yXtjl9yls
09.49 pm
I just finished Sadie while chopping veggies for dinner. I'm not crying, you're crying 😭😭😭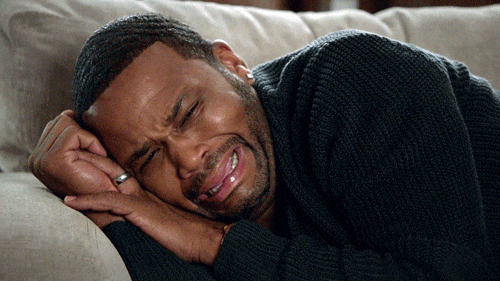 I highly recommend this book, it was so amazing. Ah darn I have no idea what to listen to next, Scribd is being a complete moose-toe and it doesn't give me any of the good audiobooks.
10.17 pm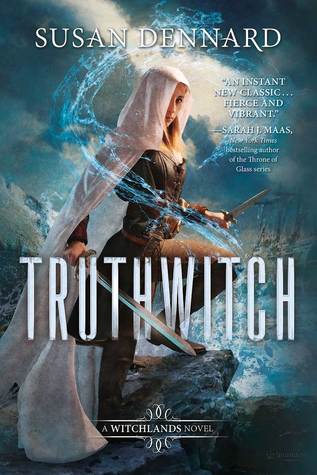 I decided to start listening to Truthwitch by Susan Dennard. I previously tried to listen to it but I disliked the narrator's style of trying different accents. Regardless, I'm back to listening to it because you know, a girl needs an audio book, and this could work for many different challenges if I end up finishing it.
It could work for both Alohomora as its a first in a series or Accio because it just jumped at the top of my TBR.
01.38 am
Time to sleep. Sadly, I didn't find time to read any more during the evening 😢😢
11.16 am
Hello Day 3! I slept till late because I felt a bit ill but now I'm up and ready to make some breakfast. Today will probably be filled up with university stuff, so not the coolest of days. But oh well, hopefully I find a bit of reading time here and there!
11.49 am
I watched some booktube videos while eating breakfast. I really like reading vlogs and I'm really excited that Hailey @ Hailey in Bookland is doing a readathon for Halloween! I'm not into dressing up parties or scary stuff so I might want to join her readathon and curl up with a mildly suspenseful book. I'm a chicken. Now I'll read a bit of the Purist while I finish my coffee. Then it's woooork time.
12.10 pm
I'm having a difficult time with the Purist. I'm now at 22% but I still understand very little about the world. There are different species and their super complicated politics and loads of talk about music but I can't imagine what anyone looks like or how big the world is. I hope I start to get hooked soon, it's very interesting and beautifully written but I just don't know what's going on.
06.07 pm
I just published the Scribd discussion post I was writing yesterday! I'm kind of worried about the reception it gets because everyone seems to largely love Scribd in the bookish community. You can read the discussion here.
I also got a surprising uni work deadline for tomorrow and now I have to work hard to reach it. Probably very little reading will be done today due to the work stuff but hopefully I get to take a small break once in awhile. Now I'm having some veggie burgers while getting started with my data analysis!
03.38 pm
It's Day 4!
Yesterday I ended up working on my university stuff until like 3am, then I got up this morning and continued the work.
Now I have just come home from my meeting and I'm staaarving. I'll make some dinner while listening to Truthwitch and then I'd love to get some coffee while reading for a bit. After that I have to dive into another assignment that's due tomorrow. Haha why am I such a mess?! I'm so tired already that I'm intrigued to devote Saturday for reading and relaxing only, while I usually work on my masters studies throughout the weekend too. A day off would be nice. Now food and audiobook!
04.29 pm
The coffee has been prepared! The perfect moment to read for 15mins. I think I'll pick up Over the Garden Wall because I forgot where I put my kindle and I'm too lazy to search for it hah. Over the Garden Wall is on my phone. Ready, set, read & drink coffee!
04.48 pm
I finished Over the Garden Wall: Tome of the Unknown! This is such an odd series, dark and whimsical but still pretty confusing. I'll probably continue on with the series later this month and I should also watch the mini-series. As of now, it was a decent read, 3/5 stars.
I'm done with two challenges yay! 🌟✔️ & 🔥✔️ I'm thinking about picking up Opal by Maggie Stiefvater for the Rictumsempra challenge 🦋 It is a short story and so I should be able to finish it pretty quickly. I'm also still reading The Purist for 🐕 and Truthwitch for 🗝️ The readathon is going pretty well even though I have had loads to do for university as well 😊
01.08 am
I'm ready to sleep but I wanted to make an update to celebrate that I managed to steal away a few moments to read The Purist this evening between my assignment and compulsory adulting like cooking and cleaning. I really want to dive into The Purist with better time during the weekend. Aaah I wish it was the weekend already! SOON.

09.55 am
Gooood Morning! It's already day 5 of the readathon 😱
I'm currently eating breakfast and reading, but nothing fun like the Extra Credit books. I need to catch up on some reading on eye tracking strategies.
01.04 pm
I'm at the university, and I happen to have an hour for lunch and nothing that needs to be done while eating! Hallelujah! I'll go buy some food and then I'll read The Purist for awhile.
Oh no I just got there and I'm at the very bottom of a queue. I'll have to see if most of my time is spent queuing after all 😭
Edit: I couldn't be bothered to wait so cold lunch it is! I don't mind as long as I get a little break that includes reading.
10.00 pm
After my classes I went to a pub with some friends, and from there to a restaurant with my husband. Look how delicious our food was. Mmmm.

Now we're chilling while drinking wine! I don't think I'll read any more today so here's today's wrap up :
01.26 pm
Welcome to Day 6! It's finally Saturday!!!
I'm planning to spend most of today just reading which has got me so excited. I'm feeling a bit ill, but not so ill that I wouldn't be able to concentrate on a good book. I'll read for a bit and then head to shower!
03.51 pm
I read about 10% of the Purist before I went to shower. Now I'm all cozied up underneath a blanket with woolen socks on. I have a steaming cup of tea and my crackling Wood Wick candle is lit. Perfect setting for reading! My body is ready!
00.40 am
Today has been a really good day filled with cozy reading, binging Netflix and eating way too many pancakes. Sorry I was supposed to take a a picture of the pancakes but they were way too delicious and I ate them before I could take a picture.
I have read 65% of The Purist so far! I finally somewhat understand how the world works and I love it!
Next I'll go to bed to read Opal by Maggie Stiefvater for Rictumsempra 🦋
01.45 am
Eee Opal is so cute! I love this little short story so much! And I wasn't even the biggest fan of the Raven Boys series. But Opal is definitely giving me butterflies. I'm halfway through the story so far!
02.03 am
Time to sleep! I only have 15 pages left of Opal but I'll enjoy it more if I finish it tomorrow when I'm not constantly nodding off to sleep. Only one day left of the readathon, here's Day 6 wrap up!
02.29 pm
It's the last day of Charms Extra Credit Readathon! I'm so sad that this is coming to an end already and I have had so much fun all week while reading for the challenges.
So far I have eaten breakfast while watching the new season of Big Bang Theory and spent hours discussing and debating the importance of honeybees for humans' survival with my husband 😂
We are often like this, we start talking passionately about something and then we both research scientific articles on the topic to see who was right. This time around the results were a bit ambiguous; honeybees are extremely important for many crop species and they are alarmingly affected by climate change but if we cannot save the honeybees we have to start cultivating other pollinators that could become the major link in our ecosystem that bees now inhabit. The problem in the centre of this all is climate change. So go vegetarian, recycle and avoid plastic at all costs to make sure we have coffee, avocados and cucumbers 20 years from now.
Okay that's not super relevant to the reading blog. I'm currently curled up and ready to continue reading Opal. My goals for today include finishing both Opal and the Purist before the readathon ends! Let's see if I can do it! I also need to Skype my brother who has a new puppy (!), get some groceries, vacuum and work on my dissertation. Other than that I'm free to read. Ready, set, READ!
03.05 pm
I just finished Opal and it was so good 😭 I wish Maggie Stiefvater would write more books from Opal's perspective. I loved how simple and kind yet clever her little mind is. She is amazing! If you have read the Raven Cycle then I thoroughly recommend picking up Opal.
Now I'll read The Purist for 15mins and then I'll get ready to Skype.
03.28 pm
Eek I wasn't supposed to read for this long. I'm 69% done with the Purist and the entire story is very intriguing. I'm only confused how it can all be wrapped up in just 31%? Exciting! It's time to get ready and I'll listen to the Truthwitch while I do that. I won't be able to finish the audiobook today but I don't mind.
08.30 pm
Hellooo from underneath the blanket.
I Skyped my brother and his puppy (!!!) which was really nice. The puppy is called Juuse and he is so precious:
If you want to follow the proud puppy parents in Instagram you can do so via these links: @krista_juulia & @mikavannii
I also hoovered the flat and bought most of the grocery store and killed my back while carrying everything home. I have read for 30mins of the Purist and I'm already at 75%! I'll continue for another 30mins and then I'll start prepping food. We're having pizza again! It's a pizza week!
10.30 pm
Pizza time! I'm reading while eating to make sure I finish in time! It's a spinach, red pepper, kidney bean, pineapple – pizza and it's so good. Yum yum.
11.02 pm
We have just reached the final hour of Charms Extra Credit Magical Readathon but my Kindle is about to die on my arms! Shows how much I have been reading on it, I pretty much never run out of battery 😂 I'll migrate to the closest charger!
11.31 pm
I FINISHED THE PURIST IN TIME!! I'm so happy that I did, it was a pretty amazing story! I'll go celebrate with some green tea and chocolate!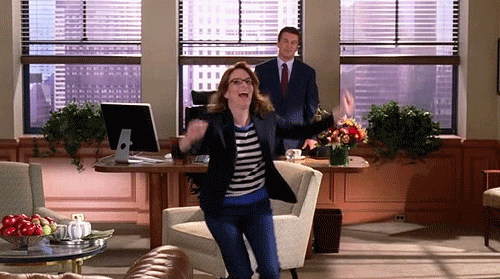 I had so much fun taking part in the Extra Credit Readathon and I hope we get another one soon!
Did you take part? How many challenges did you finish?
Isn't Juuse the Puppy the most precious thing ever???
Thank you so much for reading!
– Pauliina