Scribd is a subscription service that has been often referred to as "Netflix for books". It is a digital library that allows an 'unlimited' access to ebooks, audiobooks and documents for subscribers who pay a monthly subscription fee.
Within the past year, Scribd has blown up in the bookish community. I have seen loads of Booktubers (Youtubers who make videos about books) advertise for Scribd and hype their service. And it's easy to see why: Scribd has loads of content from brand new releases to less known books in both audio and ebook format. Audiobooks have become wildly popular lately and Scribd is one of the only services that promise an unlimited amount of material in exchange for a very reasonable cost. In contrast, the most popular audiobook service, Audible, charges more than Scribd for a month and you only get one audiobook. And in addition to the audiobooks, loads of ebooks are available as well.
Sounds pretty amazing, eh? Yep I thought so too. I started using Scribd too but it didn't take me long to discover that Scribd is not actually unlimited but it is "unlimited". This is a discussion post of whether Scribd is worth it or if it is basically a scam. I'll first tell you my journey with the service over the last 3 months and then I'll dive into the discussion bit. Is Scribd really the service we want or is it designed to leave you frustrated and angry?
My feels about Scribd in a gif:

My Journey with Scribd
I started my 30-day free trial in Scribd in July. The selection available was mindbogling. I was gaping in excitement when I saw the latest releases I had been dying to read already in audiobook format, and Scribd promised an unlimited access to all of it! I was in a book-lover's heaven.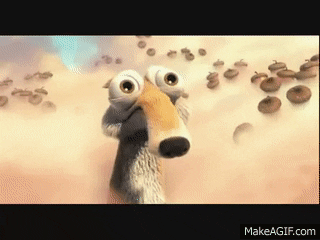 I rushed to place loads of titles in my saved list to listen to when I had time. In fact, I added 65 books on my list and I started listening to an audiobook straight away.
I didn't notice many problems in Scribd during my free trial. Some books in my saved list became unavailable, but I thought that I had simply failed to notice that they wouldn't be available quite yet when I added them to my list. Overall I had a great time with Scribd in July and I listened to 4 audiobooks: Poppy War by R.F Kuang, Every Heart a Doorway by Seanan McGuire, Binti by Nnedi Okorafor and The Seven Husbands of Evelyn Hugo by Taylor Jenkins Reid.
As a student, I needed some time to think whether I should commit to a subscription with Scribd or just keep on relying on my library's very limited selection. Then I noticed that Scribd would give me a free month in exchange for referring a friend for a free trial. I'm awful like that so I referred my husband, which I understand is really bad and I shouldn't do that. He signed for a free trial, and we shared the usage of Scribd for the next 30 days. He is not a big audiobook person though, so he did not listen to any entire book.
During this, very unacceptably sneaky, trial, I listened to Seanan McGuire's second book in the Everyheart a Doorway series, Down Among the Sticks and Bones. Right after I had finished, I failed to find any of the books I was planning to listen to next. I searched for them and nothing came up. Then I realised that I could find the books if I searched by the name of the author, went to that author's page and then looked at the titles the author has on Scribd. Soon I realised that all but two of the books I had wanted to listen to were unavailable. Conveniently for Scribd, the books would only come available a day after the trial would end.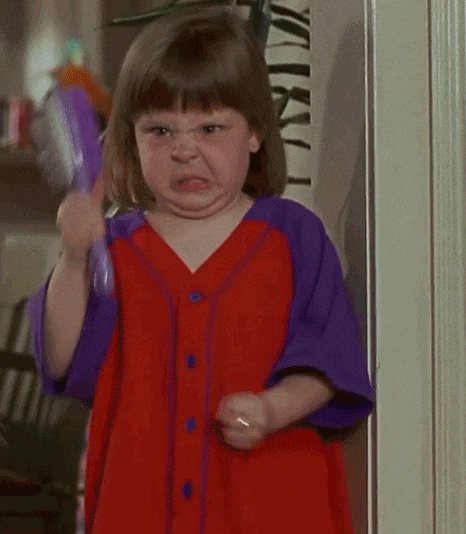 I was annoyed. I ended up listening to Hunted by Meagan Spooner in Scribd, although I had that title available through my library as well. But I couldn't find any other audiobooks that were even mildly interesting.
On the 27th of August, my husband's free trial for Scribd came to an end. Earlier I had received an email from Scribd stating that my next month would be free of charge because I had referred someone to the service.
Disclaimer: Again, I basically abused the referral system by referring my husband. But to be able to discuss Scribd as a service and because that's how my blog works, I'll always stay honest.
I resumed my own Scribd subscription as I was supposed to get a month free of charge. I listened to two audiobooks at the same time, All Systems Red by Martha Wells and The Last Magician by Lisa Maxwell. While I listened to the last chapter of Last Magician, I was browsing my saved list to decide on what to listen to next. Then the minute I finished The Last Magician, every single audiobook in my saved list became unavailable. I mean every single one of those 60+ audiobooks. All of the titles said that they wouldn't be available until the next billing date. How convenient for Scribd.
I took screenshots of all the unavailable titles in my list on 31st of August, here they are in all their unavailable glory:
So how can Scribd say that their service is unlimited when they make all popular titles unavailable after you have listened to one or two of their books? Well I wanted to find out so I emailed Scribd. I was pretty emotional and frustrated and my tone clearly shows it, here's a snippet of my email:
Yikes. Am I always that angry when I'm complaining? I promise that I was much nicer in the following conversations with Scribd.
Here's what Scribd responded:
So basically what Scribd is saying, is that they 'adjust the availability' of books when necessary due to contracts with publishers. Sounds completely fine but I felt that this is not the case in reality.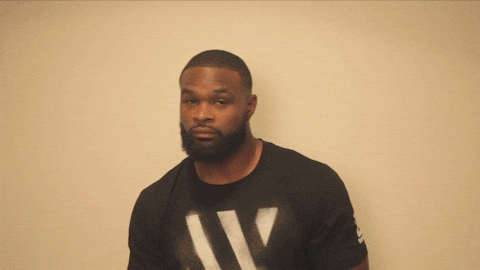 If publisher contracts are driving the availability of books in Scribd, then books only from a certain publisher should become unavailable after finishing a novel. If popularity, however, drives the availibity of books, then the most popular of the books should become unavailable after I finish a book. Both of these conditions are unrelated to the fact that I have a book in my saved list. My hesitation to Scribd's response comes from the fact that I had so many books on my list. Some of them would be bound to stay available if the availability was controlled by either publisher contracts or popularity or both!
I wanted to test whether Scribd's statement had any sense to it and I deleted all of the 60+ books from my saved list. I reckoned that if Scribd was being honest and clear about everything, then all of the books should stay unavailable for me until the stated date. The fact that I want to read that book (the book being in my saved list) should have nothing to do with contracts.
Interestingly, a day after deleting everything from my saved list, this lil friend pops up available:
Let's play some Where's Wally? Can you find Beneath the Sugar Sky by Seanan McGuire from the huge collection of unavailable titles above?
This means that the unavailibity of titles is indeed somehow related to whether the user wants to listen to that book. I emailed Scribd again, patiently explaining the results of my little investigation and asking them to explain exactly how Scribd works behind the scenes. Here's the response:
In other words, Scribd is controlled by an algorithm that makes certain books unavailable after a certain limit that you cross by using their "unlimited" service. The books are selected by author, genre, publishers and probably also popularity and your interest towards that book. It is an "unlimited" service because Scribd will always have something available that you can read or listen to. That something might be the bible or a random classic in Spanish. But hey, there's something available so it's unlimited!
After all of the above, I noticed that Scribd had billed me on the month that was supposed to be free of charge. I wouldn't have continued the service if I had known that they wouldn't give me that free month so I sent yet another email to Scribd about having been charged for a free month. Scribd answered by refunding the month and closing my account entirely, 3 weeks before the supposed end of my free month.
I was actually relieved after all the emotional turmoil I had gone through with Scribd, now it was over. You know it's really annoying when you're shown an opportunity to read that new release that you have been dying to get a copy of, only to see it as unavailable two days later.
Nevertheless, I was confident that I wanted to share the entire journey because I constantly saw everyone, everywhere recommending Scribd without discussing the bad aspects to it. And on that same day, I saw Destiny @ Howling Libraries (go check out her blog, she's amazing!) update on Twitter that she is also annoyed at Scribd for making everything unavailable. I shared my experience in the comments and discussed with others how Scribd is basically scamming us by saying that their service is unlimited.
A week after the conversation in Twitter, Scribd responds to my comment with this:
I received another email from Scribd soon after, filled with apologies. They told me that they would give me a three month free access to Scribd, and right after I received an email from Scribd that my account has been reactivated.
The Discussion
Is Scribd really the Netflix for books? Netflix allows you an unlimited access to all of their movies, tv-series, documenteries and so on. The only limitation is your area; the same content is not available in the US and the UK. But no matter how many series you binge-watch, Netflix will never make any of the series unavailable.
Scribd works kind of like Netflix in the way that it also has area limitations and not all of the same titles are available in all countries. But as detailed above, Scribd has another, major limitation. After a certain number of reads, you will no longer have access to any of the popular content in Scribd.
Think about it if that happened in Netflix; you're re-re-re-re-rewatching Friends on Netflix and you're planning to dive into the Good Place next. You're so excited, everyone has been raving about it. But then you watch an episode too many of Friends, and the new Netflix algorithm makes loads of titles unavailable because the cost of your subscription doesn't cover that much popular content. So the Good Place is suddenly off-limits and your Saturday binge-watching marathon is absolutely ruined. To be honest, if Netflix did work like this, it wouldn't be anywhere near as popular. Why? Because as emotional beings, humans get unbelievably upset when they are promised something nice only to have that nice thing made unavailable.
I have deduced that in Scribd the availability of ebooks is not affected by your audiobook listening and vice versa. I tested this by checking the list of All-time Bestsellers in Scribd with both my subscription (that already has 98% of audiobooks unavailable, thanks Scribd) and an incognito window without logging in. The below picture shows the audiobooks I see as 'All-time Bestsellers' (on the left) and the audiobooks that are listed as bestsellers in the incognito mode (on the right). I included the first 6 books and also books 9-12.
What's going on here? I looked up the first book on my "bestsellers" list and it's christian fiction with only 174 ratings in Goodreads. I find it hard to believe that it would make the top of the Scribd list. All the others on the list are very random as well, and most of them are very religious. I included the books 9-12 because Binti by Nnedi Okorafor is #12 in my list. That one is actually really popular but guess why it's available? Because I have already listened to it in Scribd. Now if we compare the left side to the right side, we can clearly see that the incognito list of bestsellers are actually bestsellers. I just can't access any of them and that's why Scribd doesn't even show them to me.
When I checked the ebooks similarly, I found that the incognito betseller list was identical to mine because I haven't read any ebooks in Scribd.
My guess is that all audiobooks are available until you listen to about 60% of one or, if you happen to be really lucky, two. Similarly, I think the most popular ebooks are available until you read about 60% of two ebooks (I think 2 is the limit because ebooks are cheaper). This means that Scribd is not unlimited but that doesn't mean it is totally useless as a service.
If you read ebooks on your tablet, laptop, computer or mobile and you listen to one or at maximum two audiobooks a month, Scribd could perfect for you. Scribd is cheaper than most audiobook services and you get the access to ebooks too which is not included in services like Audible.
I read ebooks on my kindle, and Scribd's ebooks are not compatible with it because they need to be read in the app. I also listen to about 4 audiobooks a month. To me or to a person like me, Scribd is probably not the way to go. Although they have a good selection of books, their collection is not as rich as Audible's and they are quick to limit you to uninteresting books. Check whether Scribd's selection is enough for you, and if it is, you can use it to cover some of your audiobook needs. If it is not, consider subscribing to Audible and following their daily audiobook deals, they often have good ones.
I am not writing this post to say that Scribd is terrible. They are not (and their customer service is pretty awesome). But I'm calling them out for not being honest and straight-forward in their business model. In my opinion, it would be best for them to disclose the numerical limits of reading in their service and allow an option to 'top-off' your account with an extra charge mid-month to make all titles available again. That's a service I would pay for, not the one Scribd is running now.
As I mentioned, I was given an access to three-months by Scribd for free. I am using the service because as a student audiobooks are difficult to afford. But I am definitely treating it as a 'one book a month' kind of service instead of an unlimited one.
This is a super long blog discussion, sorry about that!! But I wanted to tell you all about my experience with Scribd and I felt like I should include the long story in its entirety.
What is your opinion about Scribd? Do you think it is right that they do not disclose the conditions of their "unlimited" service? Is it a scam or a bookaholics wet dream?
I would love to hear your opinions and experiences with Scribd! Where do you get your audiobooks?
I'll hang around waiting to see if Scribd will revoke my free subscription for making this post haha.
Thank you so much for reading!
– Pauliina