October is the coziest reading month and I'm already excited for reading on evenings wrapped up in blankets and drinking hot chocolate while the rain drums the windows.
October also includes some fun bookish stuff! I have loads of ARCs to review and I'm also taking part in the Magical Readathon: Extra Credit for Charms.
In September I used a new TBR format: TBR clouds. I wanted to set up challenges for myself instead of a list of pre-selected books to read. The clouds ended up working really well and I will definitely return to that format, but this month will need a set list of books because of the readathon and a whole bunch of review copies I have.
Magical Readathon: Extra Credit for Charms, 8-14th October
A tiny lil bit of info:
Book Roast organises Magical Readathons which are inspired by the exams taken by Hogwarts students in Harry Potter. The Extra Credit for Charms Readathon is related to the future OWLs Readathon which will be organised next April. For each book you finish that fits a challenge in this readathon, you get to start your book for Charms in OWLs a day early.  There 5 challenges which means that if you were to complete all of them, you could start your book for Charms five days early in OWLs! (Get more information here on the OWLs, here on the NEWTs and here on the Extra Credit.)
I love love love these magical readathons and I did both my OWLs and NEWTs this year. I'm planning to do both of them again next year, so clearly this is a great challenge to take part in! I'll try my best, but I think I'll seriously try to complete only two challenges of the five. But I included options for all of them. Here is my tentative TBR:
Alohomora – read a book that is first in a series

I was lucky enough to get an advance reader copy of the Confectioner's Guild by Claire Luna which will be published on the 23rd of October. It's the first book in the Confectioner's Chronicles series! I'm super excited to start it, magic and baking, sounds wonderful!
Accio – A book at the top of your TBR
I got both of these as review copies from Netgalley and I can't decide which one to pick up next! I feel a pull towards both of them. The Purist by M. Crane Hana is a sci-fi with LGBTQ+ themes and it's been out since 6th of August (but I only just got approved for a copy so I'm not late yet haha). Vita Nostra, on the other hand, is an English translation of a Ukrainian dark fantasy that has been a huge success in Ukraine. Vita Nostra will be published on the 13th of November.
Incendio – flames or fire in the title or cover
I'm listing two options here but I'm still a bit uncertain if I will get to this spell at all. Over the Garden Wall totally has fire on the cover, just look at tiny little candle 😂 The cover of Grace and Fury, on the other hand, feels to me like it was made to satisfy an Incendio challenge so I have to consider it!
Rictusempra – a book you think will give you butterflies
I finished reading The Raven Cycle last spring and I'm not the biggest fan but I do miss some Adam in my life. I'm certain that Opal, a little short-story by Maggie Stiefvater, will perfectly satisfy my need for extra Adam. Did I mention already that I really like Adam? I did? Oh.
Okay so these are not the same butterflies I'm talking about when I'm bringing up Roxane Gay's new book, Not that Bad. I think butterflies can be anxiety and worry related too, and those are the butterflies that Roxane Gay would give me. I'm really excited and nervous to dive into Gay's new book because I have loved absolutely everything I have read by her.
Lumos – a book with a light/white cover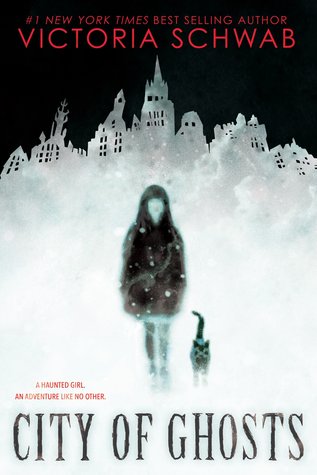 For this challenge I'm listening to an audiobook. These are the audiobooks with light covers that I have available, but I don't know at all which one to pick! I have heard good things about all of them. Have you read any of them? Which would you recommend?
Other books I'll try to read in October
finish some of my current reads: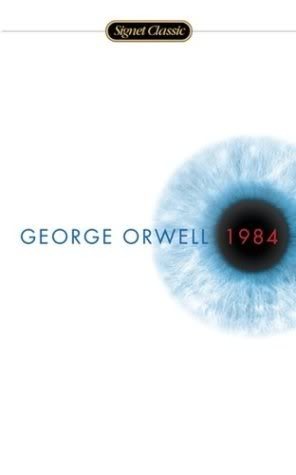 Rubyfruit Jungle is a bookclub pick of the month in an LGBT+ bookclub I'm part of. The meeting is already on the 9th of October so I really have to speed up!
I borrowed George Orwell's 1984 from my friend and I'm about 120 pages in. I have never read it before.
Strange the Dreamer is a reread for me in preparation for Muse of Nightmares
I have been reading Lucy Siegle's Turning the Tide on Plastic for sooooo long. I tend to read like 20 pages a week or something, but now is the month to finish it and learn more about how to avoid plastic!
Start, and hopefully finish this month:
I was lucky enough to receive an arc of 18 miles: the epic drama of our atmosphere and its weather by Christopher Dewdney from the publisher. It will be published on the 23rd of October and it's a nonfiction about what is hiding in the very air we breathe.
I borrowed Maus from the same friend as 1984. I feel so uncultured for having not read it before haha.
So I had this awfully embarrassing thing happen to me recently: A couple months ago I saw a really interesting arc available to request. I misread that the book was a new book in a new series and I requested it. I celebrated wholeheartedly when my request was accepted and now it's the time to read & review. But when I went to check it out in Goodreads I realised that I had messed up: it's the third book in a series, not the first. And clearly I haven't read the series. So I'll play some catch up and try and read the first two books sometime soon so that I can review the arc I got. Haha I'm the worst 😂 Definitely learned my lesson. I'm starting with Breath of Earth by Beth Cato, the first book in the Blood of Earth series.
That's my super ambitious October TBR! I'm not expecting to read everything but I'll try my best ☺️
Have you read any of the books above? Are you planning to?
What's your TBR like? Are you planning to take part in the Extra Credit Readathon?
I'm thinking about doing a week long vlog-blog post of the readathon, like I have done earlier with the independent 24 in 48 readathon and the 24 hour readathon. Would you be interested in seeing that? They require a lot of work but I love making them!
Thank you so much for reading!
– Pauliina