I'm finally doing my first book haul! I'm hoping to start doing these once in a while because I love reading about other book bloggers' shiny new books.
A huge proportion of the books I buy are for Kindle. As a student I can't afford to buy loads of books but my bookaholic tendencies are nicely satisfied by frequent flash-sales for Kindle books. I follow these flash-sales with eReaderIQ which I STRONGLY recommend using if you're a fellow ereader-person.
tiny little bit of info for ebook peeps
aka the secret behind cheap kindle books that is not really a secret:
eReaderIQ is a website that shows you the latest price drops for Kindle books and allows you to search for books by their name and then track their prize. When the price drops for the book you're tracking, you get a notification email from eReaderIQ and tadah you have just managed to get the book at its very best price. I'm not affliated with the website or anything, I just love using it.
I recommend that you buy books at their recommended price if you can afford it because that gives the author loads more in commission and then they can keep on working and producing the amazing stories where we all love to disappear. But there is nothing wrong with following sales with eReaderIQ (as opposed to pirating books for example) and the website is truly a life-saver for those who wouldn't be able to afford books otherwise. Some links for y'all: eReaderIQ for UK, eReaderIQ for US, & eReaderIQ for Canada. Note that I only have experience of using the UK version and the flash-sales differ a lot between the countries.
The glorious haul:
psst click on the title below the pictures to go to that book's Goodreads page
July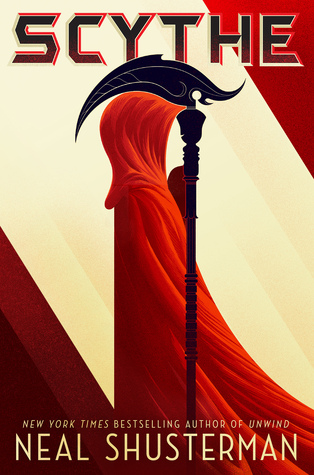 Simon vs the Homo Sapiens Agenda by Becky Albertalli, bought on the 5th of July for £0.99 (1.29USD)
Scythe by Neal Schusterman, bought on the 9th of July for £0.99 (1.29USD)
Little Fires Everywhere by Celeste Ng, bought on the 9th of July for £0.99 (1.29USD)
Ahh gosh I was beyond excited when all three of these were in a kindle flash sale in the beginning of July. I haven't read any of them yet but I can constantly feel them staring at me from my virtual bookshelf. I'm convinced that I will love all of them!
Children of Blood and Bone by Tomi Adeyemi, bought on the 24th of July for £0.98 (1.28USD)
I'm really looking forward to reading this one!! I want to jump in the hype train soon before it is long gone but at the same time I want to wait until I have loads of time to enjoy it. That means I might delay reading it until Christmas. But I don't know if I can wait! I'm sure it'll be such a great read!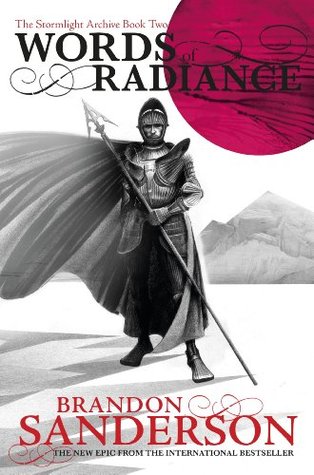 Words of Radiance (Stormlight Archives #2)
Oathbringer (Stormlight Archives #3)
The Well of Ascension (Mistborn #2)
The Hero of Ages (Mistborn #3)
All by Brandon Sanderson, all bought on the 29th of July for £0.99 (1.29USD) each.
When I woke up on the 29th of July, I was expecting to have a good, large Sunday brunch but I didn't know exactly how awesome the day would turn out to be. I had just finished The Way of Kings, the first book in the Stormlight Archives, and I was having a serious book hangover because of it. I loved it so much. So when I noticed that 29th of July wasn't just a brunch day, it was also the day when Amazon UK decided to discount most of Brandon Sanderson's books to 1 pound, I was literally screaming of joy. I already owned the first book in the Mistborn series and even though I haven't read it, I have full trust in Brandon Sanderson. I'm currently reading Words of Radiance and it's so AMAZING.
August
The Romanovs by Simon Sebag Montefiore, bought on the 2nd of August for £0.99 (1.29USD)
The Wrath and The Dawn by Renee Ahdieh, bought on the 9th of August for £0.99 (1.29USD)
Heart of the Fae by Emma Hamm, bought on the 10th of August for £0.99 (1.29USD)
This is an interesting mix of books!
I'm very intrigued by the Romanovs by Simon Sebag Montefiore. It is a huge book (800ish pages?) and I'm all in for learning everything about the Romanovs. I don't know when I'm going to pick this up, but I'm certain that I'll be reading it for a very long time.
I wasn't sure if I should buy the Wrath and The Dawn but when it was on sale for 1 pound, I couldn't resist. I have seen some mixed reviews but the summary definitely got me interested.
Someone I follow in instagram was hyping Heart of the Fae by Emma Hamm in their stories (sorry I totally forgot who, but I clearly trust your opinions wildly!). I had never heard of it before, but I love the cover and the book's description in Goodreads promises a mix of Beauty and the Beast and Irish Mythology. Ooooh yes, I'm ready for it. Also, I looked up Emma Hamm in Instagram and she seems like a super nice person!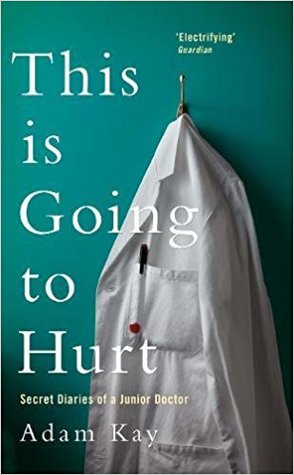 The Lies of Locke Lamora by Scott Lynch, bought on the 17th of August for £0.99 (1.29USD)
This is Going to Hurt by Adam Kay, bought on the 20th of August for £3.38 (4.42USD)
I know next to nothing about The Lies of Locke Lamora but I have heard that it is genious. And that it is fantasy. And that it is basically considered to be a modern classic. I don't need anymore info and I'm ready to dive in it completely blind! I hope I get to it soon.
So This is Going to Hurt by Adam Kay was not in a crazy sale, but it was still pretty cheap. I had to buy the book asap to read for a bookclub. I didn't find it as good as so many others did and the author's humour was not my type. I have a review in Goodreads which you can read here.
Circe by Madeline Miller, bought on the 18th of August for £1.10 (1.44USD)
The only physical book in this haul is Circe by Madeline Miller. I read it a couple months ago and it instantly became one of my all time favourites. I have been dying to buy the gorgeous hardcover copy of it but my student budget wouldn't let me. Then eBay suddenly gave me a random £10 off voucher and so I was able to get the book for £1.10 instead of £11.10! It is so beautiful, everytime I take it from my shelf I just stare at it for 15 minutes.
WHEw that's 14 books I bought in July and August. What do you think? Have you read any of the books? If you loved any of them, let me know so that I can move the book upwards in my TBR!
I'm hoping to do more hauls in the future. Which books have you bought recently? Do you prefer ebooks or physical copies? How about secondhand or new?
To be honest, I love all kinds of books the same. I can't live without physical copies but I also love reading on my kindle.
Thank you so much for reading!
– Pauliina