Tag time is the best time! I was tagged by the wonderful Bibi @ Bibi's Book Blog already back in July, sorry for taking such a long time to get to it! If you haven't visited Bibi's Book Blog you absolute should because she is really nice and funny and has great book recommendations.
Today's tag is the Bookish A-Z Survey which was created by Jaimie @ The Perpetual Page Turner. The idea is to answer a bunch of fun, bookish questions from A to Z!
Who's excited? I'M EXCITED.
Author you've read the most books from
I'm pretty bad at completing series so I haven't read a bunch of books by any one author. Goodreads Reading Stats tell me that my most read author is J.K Rowling with *drumroll* 6 books read from her. I hear screams in the distance: "BUT there are 7 books in the Harry Potter series!!". Yeah, about that. I have never read Hp 3: the Prisoner of Azkaban. I'm ready to enter the shame cubicle now.
Well I have only read the books once, last summer. I have always loved the Hp fandom but I relied on the movies for a long time. AAand I have never physically read Hp, I have only listened to the audio-books that were available from my library. And the prisoner of Azkaban had a really long queue and you know, then I just skipped it. I'm the worst, I know. And I desperately need to read them all as physical copies.
Wow this was a great start 😂
Best sequel ever
I really liked the first book in the Wayfarer series by Becky Chambers, The Long Way to a Small Angry Planet, but the sequel, A Closed and Common Orbit, I fell in love with. This book killed me a dozen times and then resurrected me every time.
Currently reading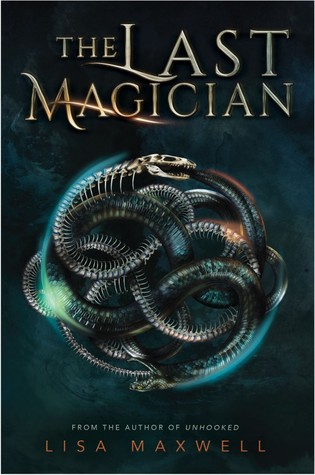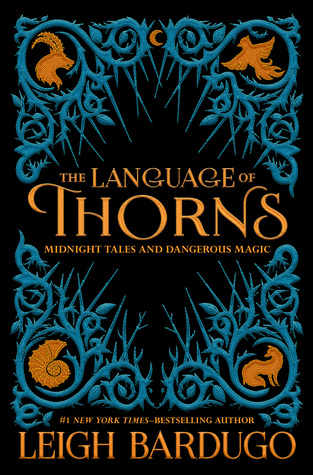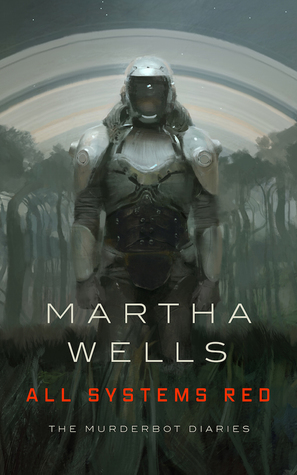 I'm currently reading four books:
The Last Magician by Lisa Maxwell as an audio-book
The Language of Thorns by Leigh Bardugo as a hardcover
Record of a Spaceborn Few (Wayfarer #3) by Becky Chambers as a hardcover
All Systems Red by Martha Wells as an audio-book
Drink of choice while reading
I love matching my snacks and drinks with the book I'm reading. I usually get a feel of which drink would fit with the book from how the story makes me feel. Most often, I drink coffee or wine while reading.
E-reader or physical book
Both! I love my kindle and I love my bookshelves. Whenever I'm reading a physical copy, I yearn for the ease of ebooks but whenever I'm reading on my kindle, I'm missing the feel of my books. So I'm basically never happy 😂 I switch it up every time I finish a book: if I finish a physical copy, I'll start something on my kindle next.
Fictional character you probably would have actually dated in high school
Well Lazlo Strange is my favourite swoon-worthy character from all the books I have read. But, I think Lazlo is a sweet cinnamon roll and doesn't deserve to deal with a high-school-aged-me. (But if you were asking as an adult, I would definitely pick Lazlo).
Maybe Liam from Everless by Sara Holland. He is very moody and sweet and such a slytherclaw. I can't wait for the sequel, Evermore, to get more of Liam.
Glad you gave this book a chance
Sabriel by Garth Nix. I had heard good things about this series but the covers put me off. Also the thought about a classic YA fantasy didn't intrigue me much. But it was so good! I'll have to keep reminding myself that classics are books that are loved by loads of people across time, and not some stuffy old pieces of literature.
Hidden gem book
I couldn't decide which hidden gem to discuss, so I'll mention three books!
My Favourite Thing is Monsters is a gorgeous, heart-wrenching graphic novel. Emil Ferris some amazing skills in both storytelling and illustrations and the entire package is completely unique. I don't hear being talked about enough for all its awesomeness!
Chimera by Tyler Ellis is a new graphic novel published in June. Even though the story is action-packed, full of great characters and twisty politics, Chimera has only received 68 ratings in Goodreads. I loved this graphic novel so much, and I found it even better than Saga. I would love more people to discover this gem because I can't wait for book 2 and I'm worried that there might not be one if Chimera is not popular enough 😱
Lastly, Emily of New Moon by L. M. Montgomery. Everyone is talking about Anne of Green Gables by the same author but my heart belongs to Emily. This is a story any bookaholic can easily relate to!
Important moment in your reading life
Moving abroad!
I lived in Finland until I was 18 and then I moved to the UK. Before moving here, I had read barely anything in English and when I finally started, a  brand new world opened up to me.
Finland is a small country and accordingly there are a limited amount of books in Finnish, and an extremely limited amount of books are being translated. But the English book markets? Heaven. There is a huge amount of different genres and those genres are packed with amazing books. No more Finnish war stories for me, hello diverse fantasy, scifi, historical fiction, contemporary, literary fiction and mysteries. EVERYTHING.
Just finished
Well I haven't finished a book for a week, but I'm close to finishing all four of the books I'm currently reading.
I finished Women of Resistance: Poems for a New Feminism last Thursday, here's my review!
Kinds of books I won't read
I can read any book in which I happen to be interested in. That being said, I don't tend to read much crime or erotica. Crime often fails to grip me and erotica unsettles me. I often find it hard to read through sex scenes, and in movies those scenes cause me to focus intently on the popcorn. I don't mind romance, but sex scenes make me feel super awkward.
Major book hangover because of
The Way of Kings by Brandon Sanderson. I finished it a month ago but still, every time I pick up a fantasy I'm thinking that what's the point, it won't be as good as the Way of Kings. I'm worried that reading the sequel will just intensify my hangover if it is as good as the first book.
Number of bookcases you own
Two! I have a tiny bookshelf and a medium-sized one in my living room. It's not much but I'm super proud of it as all the books in them have been collected within the past 5 years. I had to leave all my books back in Finland when I moved to the UK.
One book you have read multiple times
Inkheart by Cornelia Funke was my favourite book for the longest time. I'm actually wanting to reread it again to see if I like it as much as I did then!
Preferred place to read
I love to read in cafes with a steaming oat-latte in my hands but I quite like my living room couch as well. I'll put one of those Youtube fireplace videos roaring in my TV, light a couple candles, get my woolen socks and some tea and curl up.
I would like to read outside as well but I'm not great friends with bugs.
Quote that inspires you/gives you all the feels from a book that you have read
I recently did a 3 day quote challenge during which I shared some of my favourite quotes, but I'll try to feature another favourite here that I haven't mentioned yet.
A lover cannot be chosen a la smorgasbord. A lover has to be chosen from soul-craving.
– Women who run with the wolves by Clarissa Pinkola Estes
I haven't read the entirety of Women Who Run with the Wolves yet because it can be quite hefty at times. It's a book about traditional tales and female empowerment. But I keep returning to it whenever I feel the need to, and this quote has stuck with me.
Reading regret
The second part of the Persepolis graphic novel. I loved the first one, but the second one didn't work for me. I was constantly annoyed at all the decisions the main character made and I didn't find the point of the sequel. I actually regret reading it because the sequel affected my opinion of the first book.
Series you started and need to finish (all books are out in the series)
GAH so many. I'm awful at reading all the books in a series because if I wait too long I can't remember anything of the first book and then everything turns into a hassle.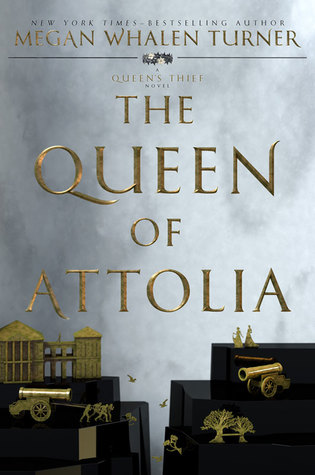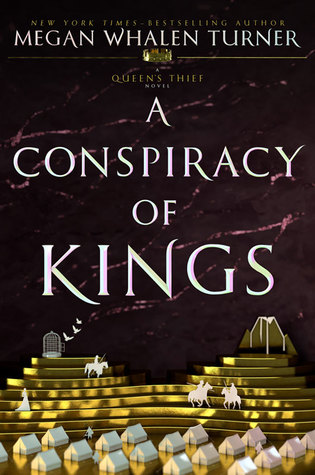 The Queen's Thief series by Megan Whalen Turner.
So the last book is not even out yet, but that is not a good excuse for me to not continue the series. I have only read the Thief and I loved it, I have no idea why I am taking so long.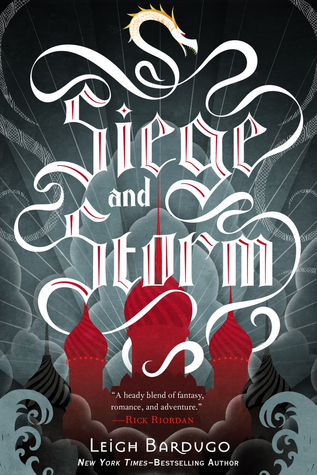 The Grisha Trilogy by Leigh Bardugo. I have already read the first two books, but I'm taking a forever to get to Ruin and Rising.
The Earthsea Quartet: A Wizard of Earthsea, The Tombs of Atuan, The Farthest Shore, and Tehanu by Ursula K. Le Guin. I'm so excited to continue this series! I think I read some of the books as a kid but I can't remember which ones. I read Wizard of Earthsea last Christmas and I was determined to continue on with the series straight away. But ah, then, I guess some other book came along hah.
and many many many more. I could do a separate post about my unfinished series 😂
Three of your all-time favourite books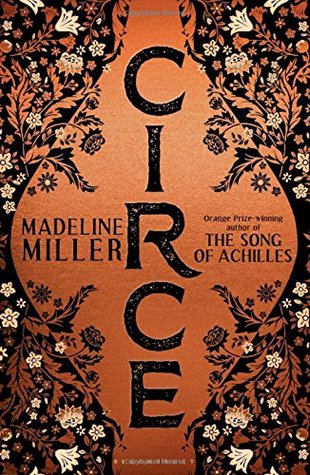 Strange the Dreamer by Laini Taylor, Jane Eyre by Charlotte Bronte and Circe by Madeline Miller. If I could list 4, I would also have Hunger by Roxanne Gay up here but rules are rules.
Unapologetic fangirl for
Elemental magic! A fantasy book can be pretty terrible but I'm hooked if it has elemental magic. I love elemental magic so much that I have had several serious talks with my husband about which elements would be ours in an elemental fantasy world. And also whether cake is an element and if you were able to only control cake, would it work only in its clear cake form or could you control all the ingredients as well. A very serious topic.
Lately I have had trouble finding any elemental fantasies. Recommend me something if you know a good one!
Very excited for this release more than all the others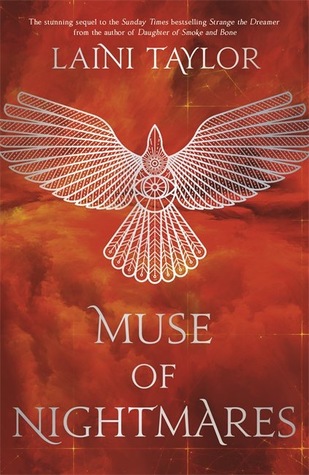 Hands down, Muse of Nightmares by Laini Taylor. I recently made a humongous list of all new releases of fall that I can't wait, but when I have to pick one there is no competition. Strange the Dreamer is my favourite book and I'm desperate for this sequel. I preordered it in February and I have waited. I am ready.
Worst bookish habit
I listen to a lot of audio-books but sometimes I zone out and I'm too lazy to go back to listen what I missed. It's actually pretty difficult to figure out at what point exactly I zoned out. Aaaand then I get confused about what is going on and that might be reflected in my opinion of the book.
X

marks the spot: Start at the top left of your shelf and pick the 27th book
Omg it was Strange the Dreamer, what is this sorcery. It just keeps coming up. I promise that I don't have 30 copies of it.
My shelf in reality:
Your latest book purchase
This is going to hurt by Adam Kay for my kindle. This is the bookclub pick of a local lgbtq+ bookclub I'm thinking of joining. How cool it would be to actually meet up with a bookclub!
ZZZ-snatcher book (last book that kept you up way late)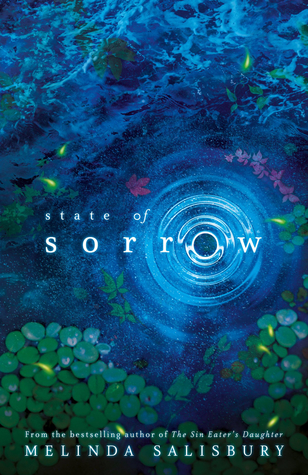 I don't know if this counts, but I recently did a 24-hour readathon during which I read State of Sorrow by Melinda Salisbury. 😂 It kept me up for an entire night.
If the above doesn't count, then the Way of Kings was the last book of which fault it was that I only got a couple hours of sleep.
I tag
Kerys @ The Everlasting Library
Kathy @ Pages Below the Vaulted Sky
As always, no pressure to do the tag!
Also, if you want to do the tag but I didn't realise to tag you, go ahead! Pingback here so that I can see your post 😊
I had SO much fun doing this tag!! Thank you again Bibi for tagging me!
What do you think of my responses? Whats your worst bookish habit? And how many unfinished series do you have in your TBR? What's your latest purchase? Tell me everything!
Thank you so much for reading!
– Pauliina