Hello! How was July for you? To me, July seemed to pass by in full speed but I still managed to read 9 books! I'm pretty smug with this amount as I only read 5 in June. Look at me go!
The bad news is that most of my reads were pretty meh. Good ones were few and far between but – oh man – the good ones were GOOD.
Here are some quick July reading stats:
The Astonishing Colour of After by Emily X. R. Pan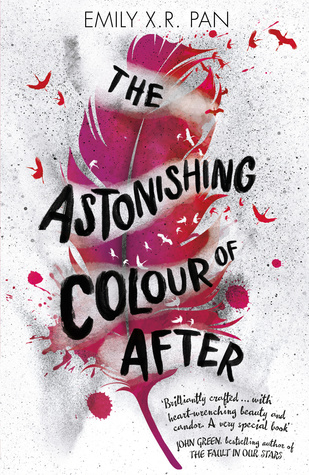 ⭐️⭐️⭐️
Physical copy
TACOA (I'll call it that for short) was one of my most anticipated reads of 2018, but unfortunately I was so disappointed. It is a story of Leigh who feels lost after her mother's suicide. One day, she sees her mother as a bird and goes on to Taiwan to follow the last wishes of her mother.
Before reading, I expected from the synopsis that Leigh would have an irrational belief that her mother is a bird, and in grief, she would do anything to find her. Unfortunately that was not the case. The bird is simply a weird being that talks to people. A lot more odd than whimsical.
The book also fluctuates between memories and the current time. The memories in themselves were interesting, but the way Leigh accessed them was both unrealistic and cringey.
Unfortunately, TACOA included some terrible immigrant rep which annoyed me throughout the book. Leigh's mother is from Taiwan but she lived in the US for something like 20 years before her death. Regardless of the long time she spent in the country, even in the most recent memories her English speaking skills are always shown as a lot less than perfect. A small rant is needed; scientific reports show that individuals who have spent a long time – such as Leigh's mother – in an English speaking country tend to have as good English skills as the natives do. Clearly, there is no need for the offensive stereotype that foreigners 'never learn the language'. Rant over.
But the three stars for TACOA did not appear from nothing. Anxiety, depression and suicide are dealt with beautifully in the book. Also, the descriptions of the Taiwanese food scene and buldings make this novel rich in cultural detail and deliciousness.
The Poppy War by R.F. Kuang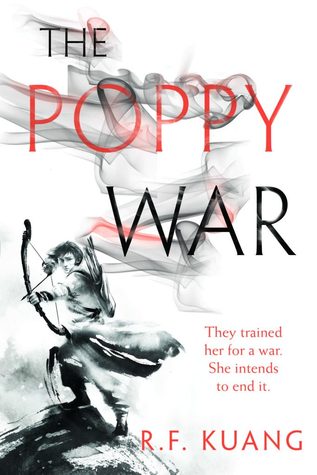 No star rating
Audiobook
Have you heard the sweet call of the hype surrounding the Poppy War? This hype, along with the promise of a fantasy situated in China, lead me to pick this up in lightspeed. This book ended up taking me to an enormous review crisis that I hope to elaborate on in a future post.
I gave another mini-review on The Poppy War in my Tome Topple Wrap-up post here. In short, I liked the first part of the book and I really liked the writing style, but the dark aspects were just way too much for me. Basically I don't know how to rate it, because this book is an excellent piece of literature but I didn't enjoy it.
How Emotions are Made: The Secret Life of the Brain by Lisa Feldman Barrett
⭐️⭐️⭐️⭐️
Audiobook
I'm a psychology major, and this book on the new emotion theory, constructed emotion theory, was one of my recommended reads in my psychology of emotion course last spring. I started it in April, but only managed to finish it now.
This nonfiction book is easily accessible and Feldman Barrett is a humourous writer. Therefore, I highly recommend this for anyone interested in the scientific theory behind emotions, you don't need to be a psychologist to enjoy it.
Every Heart a Doorway by Seanan McGuire
⭐️⭐️⭐️
Audiobook
Eleanor West hosts a home for children who have been forced to come back from magical lands they once found their way in. Think Narnia, Hogwarts, Wonderland… The magical lands have had a huge impact on these childrens' lives, but no one believes them when they come back to the world we inhabit. Eleanor takes these children to help them re-find their magical door and if that's not possible – cope in the current reality.
This novel is very short which definitely drove me to bump it up on my TBR. I loved the premise, but I somehow wished the actual story had a bit more in it. I wish it was longer so that I would have felt more attached to the characters, but I also wish that the worlds, of which we are offered glimpses, were more intriguing and complex. There is so much you can do when you're playing with multiple magical lands, and I was expecting the worlds to open up in front of my eyes when listening to this. Sadly they did not. Nevertheless, the whole idea of this series is amazing so I'll be continuing on with it.
My Favourite Thing is Monsters by Emil Ferris
⭐️⭐️⭐️⭐️1/2
Physical copy
This is a spectacular graphic novel. The illustrations are breathtaking and I love how busy the pages are. While usually graphic novels can be read through pretty quickly, this one deserves to be appreciated with loads of time to enjoy everything it has to offer.
My favourite thing is monsters is a fictional graphic novel diary of a 10-year-old Karen who tries to solve the murder of her upstairs neighbour.
I laughed and I cried. I was scared but also a bit bored at the mid-point. I can't help but be amazed at how many emotions this novel evoked. I can't wait to read the next part in this graphic novel duology!
Binti by Nnedi Okorafor

⭐️⭐️⭐️
Audiobook
While My Favourite Thing is Monsters made me overflow with emotions, I felt very little for Binti. It is a story of a woman who gets offered a place at Oomza University as the first person in her people, the Himba. If she takes the offer, she will have to leave her family and friends behind. And the rest of the galaxy is not very kind.
The audiobook was short and sweet, and I liked Binti, but I struggle to say anything about this novella. Maybe I will be a bit wiser after I have read the next installment. I do love this cover though.
Memory of Water by Emmi Itäranta
⭐️⭐️⭐️
Physical copy
Memory of Water has an intriguing plot situated in a realistically terrifying dystopia; a post climate catastrophe world in which water has ran out.
I loved the plot. Noria is the daughter of a tea master and a guardian of a hidden stream of water. However, the writing style didn't work for me. Itäranta tries to go for lyrical writing but the actual end product is slightly pretentious rather than whimsical.
That having been said, how many YA books do we have on climate change?! In my opinion, no where near enough so I'll keep recommending this one until I find another climate change fave.
The Way of Kings by Brandon Sanderson
⭐️⭐️⭐️⭐️⭐️
Ebook
Okay dudes. Here it is. A masterpiece.
The Way of Kings follows three main characters and switches between their perspectives. Kaladin – erhm my precious little hummingbird – a surgeons son and a soldier who has been sold as a slave. Dalinar, a highlord and the king's uncle who is one of the only ones who treats everyone with the respect they deserve. And Shallan, a girl who tries to get the spot of an apprentice to a well-know scholar so that she could steal a powerful artefact from her.
This book is about them, and so much more. The world is complex and cruel and these characters seemed like real flesh and bones when I read about them. I love this world and soon I'll plunge back in it with the Words of Radiance.
The Way of Kings is a mighty tome at 1009 pages, but don't be intimidated by the page count (like I was at first). The book is easy to get into and the pages seem to flow by. I HIGHLY recommend this.
The Seven Husbands of Evelyn Hugo by Taylor Jenkins Reid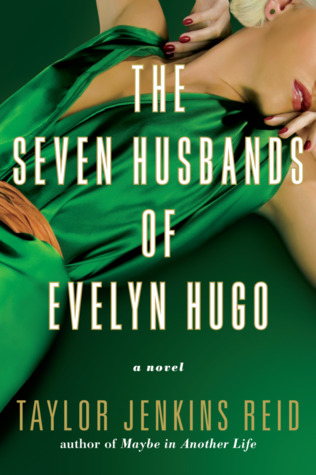 ⭐️⭐️⭐️⭐️1/2
Audiobook
I was fortunate enough to finish two fantastic books in a row.
Evelyn Hugo has never before shared her glamorous life story. But she will do so now if Monique Grant writes her biography. Monique herself is flabbergasted by all this, she is not a well known writer and doesn't get much recognition in her current job as a reporter. So why her?
This is not just another celebrity life-story (even a fictional one). Evelyn Hugo's story is complex and delicious. A relatable tale that tastes like life itself. The plot was genious and I didn't foresee any of it. Instead I was caught off-guard, and ended up sobbing in the bus while listening to this. Wow it was good.
Phew, congratulations for making it this far!
Have you read any of these books? Are you planning to? Comment below as I would love to know!
Thank you so much for reading!
– Pauliina