Hiya! It's time for the first update post in the Summer TBR wipeout readathon that is being hosted by the lovely Candid Cover. The point of the readathon is to make a decent dent into those ever-growing TBR piles this Summer.
I pledged to read at least 5 books (and I'm hoping to reach 10) in my ambitious TBR post. I'm happy to report that I have mostly stayed in track and finished 3 books of my TBR so far.
Books finished from TBR
The audiobook for Every Heart a Doorway is only 4 hours long, and the plot was so addicting that I basically devoured it in one day.
My Favourite Thing is Monsters is a monster-sized graphic novel and the pages are busy with gorgeous sketches throughout, so reading this one took me awhile. BUT IT ALSO TOOK MY HEART.
I finished Memory of Water only yesterday while queuing to board my flight from London to Helsinki. I loved the setting, a realistic dystopia of a world which has run out of water due to a climate catastrophe. Still, the writing style didn't quite work for me and I had a feeling that the author was trying a bit too much. Nevertheless I still recommend this, we have way too few YA dystopias about climate change!
Books finished that were not in the original TBR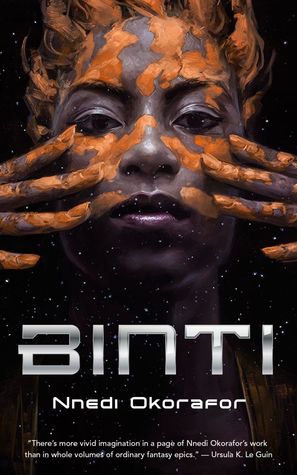 I was confident that I could stay in the limits of my TBR when I started the challenge, but then I ran into Binti by Nnedi Okorafor while browsing Scribd. And I had to read it asap because this one has been hanging out in my mental TBR for the longest time. in the end, I liked it but I was also a bit confused by it.
Currently reading
I'm still reading this beast of a book. I love it, and I'm currently 789 pages in out of 1009.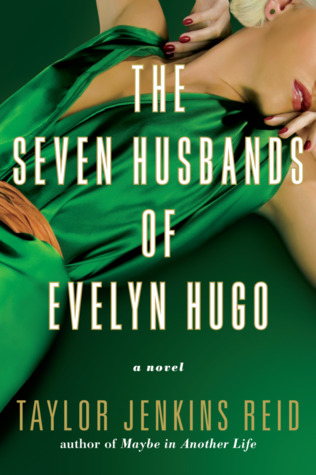 On audio I have the Seven Husbands of Evelyn Hugo. I have heard the hype surrounding this book and I was expecting to like it too. BUT NOT THIS MUCH. I'm regretting that I didn't bring a colouring book on this trip I'm on currently – I could have sat in the sun colouring while listening to this for an entire day (Yes I'm 23 years old and thus considered to be an adult but still). I have listened to 5 hours out of the 12 hour-long audiobook.
What's next
At this point I feel like I could pick up any of these four within the next week. I'm slightly leaning towards Vicious just because it is a physical book and then I could read it at the same time with the Way of Kings which is an ebook.
How's your summer reading going? Have you read any of the books mentioned here, what did you think of them? I would love to know!
Thank you so much for reading!
– Pauliina