I took part in the Tome Topple Readathon for the first time for round 6 that ran from the 29th of June to the 12th of July. The readathon is organised a couple times a year and it is hosted by Sam @ Thoughts on Tomes and co-hosted by Adriana @ Perpetual Pages, Sarah-Jane @ The Book Life, and Caz @ The Little Book Owl. The idea is to devote two weeks for those massive, over 500-page books in your TBR.
My goal was to read 2000 pages within the readathon but I didn't quite reach it 😁 In total I read 1304 pages of my tomes. I think I read quite a bit more than that overall though because I strayed into some non-tomes by accident
There were also five challenges that I did terribly in:
1. Read more than 1 tome ❌
2. Read a graphic novel ❌
3. Read a tome that is part of a series ❌
4. Buddy read a tome ❌
5. Read an adult novel ☑️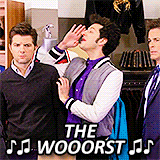 But I had loads of fun (especially doing the sprints on twitter. If you follow me sorry for all the reading sprint spam you had to endure haha).
So here are the tomes that I tried to topple:
The Poppy War by R.F Kuang
I started and finished the Poppy War on audio during Tome Topple! There has been a ton of hype surrounding this adult fantasy set in China and I had sky-high expectations. I loved the first part of the novel in which we are introduced to the main character, Fang 'Rin' Runin, who is a war-orphan and lives with her cruel host family who are about to wed her to an older man. To avoid this fate, Rin crams for the national exams that could open up her world with a place in the highly respected fighting academy, the Sinegard.
After the first part, The Poppy War takes a DARK turn. Not like an eerie forest where you might encounter a terrifying bear kind of dark, but rather extremely graphic violence and wars at their worst kind of dark. I could have known this beforehand considering that the title is The Poppy War. Or if I had read any reviews at all I would have known that the book is a retelling of the Nanking Massacre. But alas I didn't pick up on any of these obvious clues and I was surprised by the extend of the violence.
The Poppy War pushed me into a kind of review crisis that I tried to make sense of in my review in Goodreads. Basically this book is an excellent piece of literature, beautifully written and complex, but I didn't enjoy it much. This book has broken all my star rating ideas so I have simply not given it a rating. How do you review or rate a book that you acknowledge to be an amazing piece of art, but not one that you can fully appreciate?
The Way of Kings by Brandon Sanderson
Kindle e-book
700/1009 pages
(How weeeird that the Poppy War and the Way of Kings have such similar covers.)
I have been dying to start the Way of Kings for such a long time but its size is so intimidating and there's never time, so Tome Topple was the perfect timing to pick it up! I never expected to finish it so I'm really glad that I managed to read 700 pages of it. And I LOVE IT. I think this might be a 5-star read for me. I LOVE KALADIN SO MUCH. I'll continue reading the Way of Kings during the rest of the month and I'll share my thoughts on it when I finish!
Nevernight by Jay Kristoff
(All of these books even have the same colour-scheme going on. What is this sorcery and how did I not notice before!)
I managed to listen to about 2 hours of the 20h audiobook during Tome Topple, but the narrator just isn't for me. I could have gotten a lot more pages read if I just stuck with it but I don't want to ruin the book for myself. I'll try and get the ebook from my library so that I can continue reading it. At this point I don't have many thoughts on it, but it wasn't a very good pick after the Poppy War 😅 Once I finished the Poppy War I was pretty done with anything violent and gory and I was craving a light fluffy read. Well, Nevernight doesn't seem fluffy.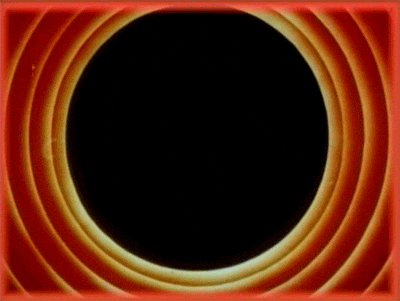 A special shoutout to Arden @ Phantom Paper for going through the trouble of trying to find a 500+ page graphic novel for me 😍 You're awesome! 😍 One of her suggestions was Blankets by Craig Thompson which I'm now on a waitinglist for in my library and I can't wait to read it!
Did you take part in the Tome Topple? Or have you just casually finished any massive books lately?
I'm looking forward to the next round of Tome Topple but next time my goal is to balance any gory TBRs with light-hearted books.
Thank you so much for reading!
– Pauliina