I decided to have my own, independent 24 in 48 readathon during the weekend as the official 24 in 48 readathon date disagrees with my diary. The point of 24 in 48 is to read for 24 hours within a 48 hour period. I have done the readathon twice before, and I have always had loads of fun! The weekend also happened to match Ivyclad Ideas' Genre Splash readathon. I decided to make my 24 in 48 comply with the Genre Splash and focus on reading one genre only: fantasy!
I'm a big fan of booktube (bookish youtube) and especially reading vlogs. I wanted to do something similar in my blog. It took me an embarrasingly long time to figure out what would be the blog-equivalent of a vlog – well, it's blog 🙈
I'll be reading from midnight Saturday to midnight on Sunday and try to catch that 24 hours. Below is my 24 in 48 adventure!
I'll continue reading The Astonishing Colour of After by Emily X.R. Pan (I'll call it TACOA for short) which I have already started and read 50 pages of. I'm also planning to start listening to the audiobook of The Poppy War by R.F. Kuang. If I manage to finish TACOA I'll continue on with The Way of Kings, Ruin and Rising, or The Queens of Innis Lear.
Beat my previous page-count
I did my first 24 in 48 a year ago and then again last January. Here are my wrap-ups from those two times
Weird how similar these pictures are by accident 😅 The first time around I read for 25h 29mins and reached 873 pages, while the second time around I read for 24h 21mins and topped my previous count with 895 pages. This time around I'm trying to beat my page-count!
I have started the readathon! … By reading for 26 seconds.
Virtual reality (VR) games caught my husband and I, and we have been floating in space with Lone Echo. Now I'm too tired to keep both of my eyes open! I'll start properly in the morning.
I'M AWAKE. But not long enough to start reading. I have just made my husband some super speedy breakfast and sent him off to a kendo camp. If you're wondering what kendo is, it is a martial art with bamboo swords, and my husband is frickin' awesome at it. But now I'll sleep a bit more because there's no way I'll stay awake later today if I don't. Still at 26 seconds then.
I have been reading TACOA in bed but now I'm starving and I'll go search my cupboards for some breakfast. I'll switch to the audiobook of The Poppy War while making it.
I'm past the first hour of the readathon and the first hundred pages of TACOA. I'm enjoying the book but I find it a lot lighter and less atmospheric than what I was expecting. It hasn't gripped me yet. I need to go to town to pick up some coffee and maybe some reading snacks, so I'll switch to The Poppy War for awhile.
I had no coffee for breakfast but tomorrow morning will be different as I just bought some delicious smelling whole coffee beans from my local coffee roastery. Now I'm at a cafe to dive back into TACOA for awhile. I ordered a coffee that is so huge that the mug has two handles. I would have probably broken my arm picking it up with one hand! This is awesome and troublesome at the same time; as my coffee requires two hands it is difficult to read a paperback book at the same time #FirstWorldProblems
I'm back at home, and I have been doing a bunch of really fun reading sprints that the Tome Topple is hosting on twitter. I have also noted that TACOA is perfect for a readathon! It is easy to read and it keeps me engaged. There are more sprints I want to take part in but I'm starting to starve and I have to get some cooking done (before I can open all of my beautiful readathon snacks). I have done great progress and I'm already at 5 hours! Having a lot of fun!
I'm happy to report that I forgot that I had leftovers from yesterday and so I didn't need to take my cooking further than the microwave. Now I'm ready to dive into some reading snacks for dessert and continue onwards with TACOA. I have also made a decent dent into the Poppy War and I'm REALLY enjoying it! I love the main character, the setting and I'm excited to see where the story will continue.
I haven't actually read anything since my last update, but now I'm back to doing sprints with games! Gosh why have I never taken part in reading sprints before? I gotta do this way more often, I'm basically glued to my book during the sprint and then attached to twitter while waiting for another one.
I have read a bunch of TACOA lately and now I feel like I want a break. So I have randomly decided to bake some banana bread while listening to the Poppy War! I'm not much of a baker because my husband is an amazing one, like really, he will swish up a chocolate cheesecake or mint macaroons without breaking a sweat. Sometimes when he happens to have a bad day he relaxes by baking a couple dozen muffins. And I try to help by eating them all. Okay I'm waffling, I'll get baking! Banana bread is a perfect reading snack if it turns out fine.
Well hello. It turned out to look like a bread.
Wooah I'm getting really close to 10 hours. I have worked out, then showered, cooked, eaten and cleaned up. The Poppy War has been with me in everything apart from the shower. But I really need one of those shower bluetooth speakers so that I can listen in the shower too 😂 Now I'm about to switch to reading TACOA. I have an apple cider and MY HOMEMADE BANANA BREAD. I'm pretty excited about it because it turned out to be delicious! I'm so surprised!
A mini break to put on some reading music because this flat is just too damn quiet. All of our neighbours seem to have disappeared or gone into coma because usually we can hear their every-other-day-parties pretty well 😂 Now I can almost hear the steps of a seagull as it walks around the backyard lawn.
The problem is that anytime I listen to music while I read, I have to match the music and the book. I have no idea what would work with TACOA. It is set in Taiwan so maybe something Asian? Now I'm playing Spotify's list of Taiwan's Top 50 songs hah.
OOOH I know! I should play piano music as in TACOA Leigh's mother used to play. Okay now I'll read. I promise.
I have 22 pages of TACOA left but I'm falling asleep. I managed to pass the 12h mark! Goodnight 😴
I accidentally overslept all of my three alarms. I have to admit that this is not really out of character; if my body wants to not wake up then it shall not, regardless if you throw some water on me or steal the blankets.
My oversleeping has put me in trouble! I will now have to read nonstop until midnight to make it to the 24 hours. No pressure! I don't mind if I don't reach it (lies, I'm competitive), so I'll just have fun with it.
On another note, I just finished TACOA! I enjoyed it but not nearly as much as I expected to. I went into it expecting fantasy but TACOA was more of a YA contemporary romance. Now I'll head for breakfast while listening to the Poppy War and then I'll start the Way of Kings on my kindle.
I have started reading the Way of Kings by Brandon Sanderson and I already got immersed into it! I find myself reading it slowly, imagining every single event and living them with the characters. This could turn out to be a new favourite, but I can't say much yet as this book is humangous. It is 1007pages long and I have yet to reach 10% of that length.
I'll need to hoover my flat that has turned into a messy reading cave. A switch to the Poppy War!
Cleaning ☑️
Cook + eat ☑️
Now I'll curl up to read the Way of Kings with some green tea!
I tried really heard to survive with green tea but I need some caffeine in my veins. It's too late to drink coffee but I'll have some anyway.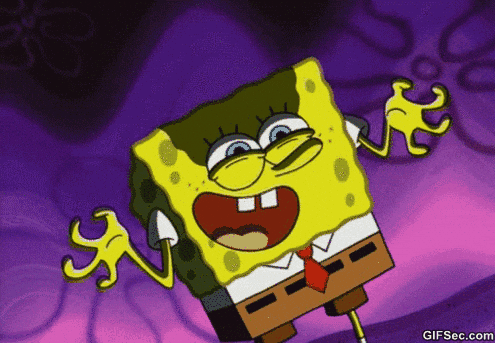 I have passed 20 hours! Woah is it weird to enjoy reading so much that I'm perfectly happy spending 20h with books within a 43h period of time? Idk but it's time for change in reading style! I'm taking my lazy bum off the couch and outside for a run. The Poppy War will be accompanying me, I haven't given up on reaching that 24 hours!
21 hours done, three and a half hours left of the day! I'm back from my run and ready to hit the shower which forces a break into my reading (/audiobook listening). Let's hope I spend less than 25mins in the shower.
EEEk I'm only 10mins ahead the mighty clock. I'm trying to cook but the Poppy War is so super VIOLENT. I don't recommend this one for readathons 😅 Too much gore.
The last hour is here! I'll sprint through this one but I'll take it easy because I'm reading the Way of Kings and I seem to read it very slowly. Totally fine by me!
TIME IS UP! It's over! I DID IT!
I read for 24 hours and (nearly) 5 minutes within the last 48 hours and I feel very proud!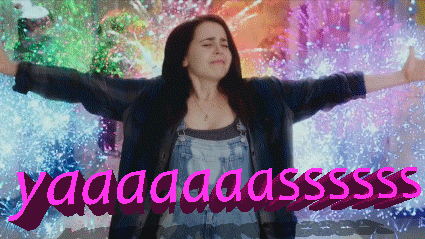 This was my third 24 in 48 (although my first independent one) and I feel like I did pretty well! This was the first time I stuck to one read and one listen. I usually read like seven books at the same time during a readathon but I really liked how I could get immersed into the reads when focusing on one or two. It was pretty challenging to stick to one genre though! I got the plots mixed up pretty often 😅
I couldn't have done the full 24 hours without audiobooks! They allow me to cook, eat, workout and do normal human things like wash my teeth without compromising my timer.
I read 525 pages and listened to the equivalent of 397 pages. In total, my page-count comes to 922 pages! I read 15 mins less than in the January 24 in 48 and an hour and 25 minutes less than in my first 24 in 48, but I still surpassed both times with my page-count! That means I smashed my reading goals!
I'm continuing on with my Tome Topple reads from tomorrow onwards but a bit less intensively. Are you planning to take part in any readathons? Are you doing the official 24 in 48 on the 21st-22nd of July?
Thank you so much for reading!
– Pauliina